Arc-A's Win HADO JAPAN CUP 2020!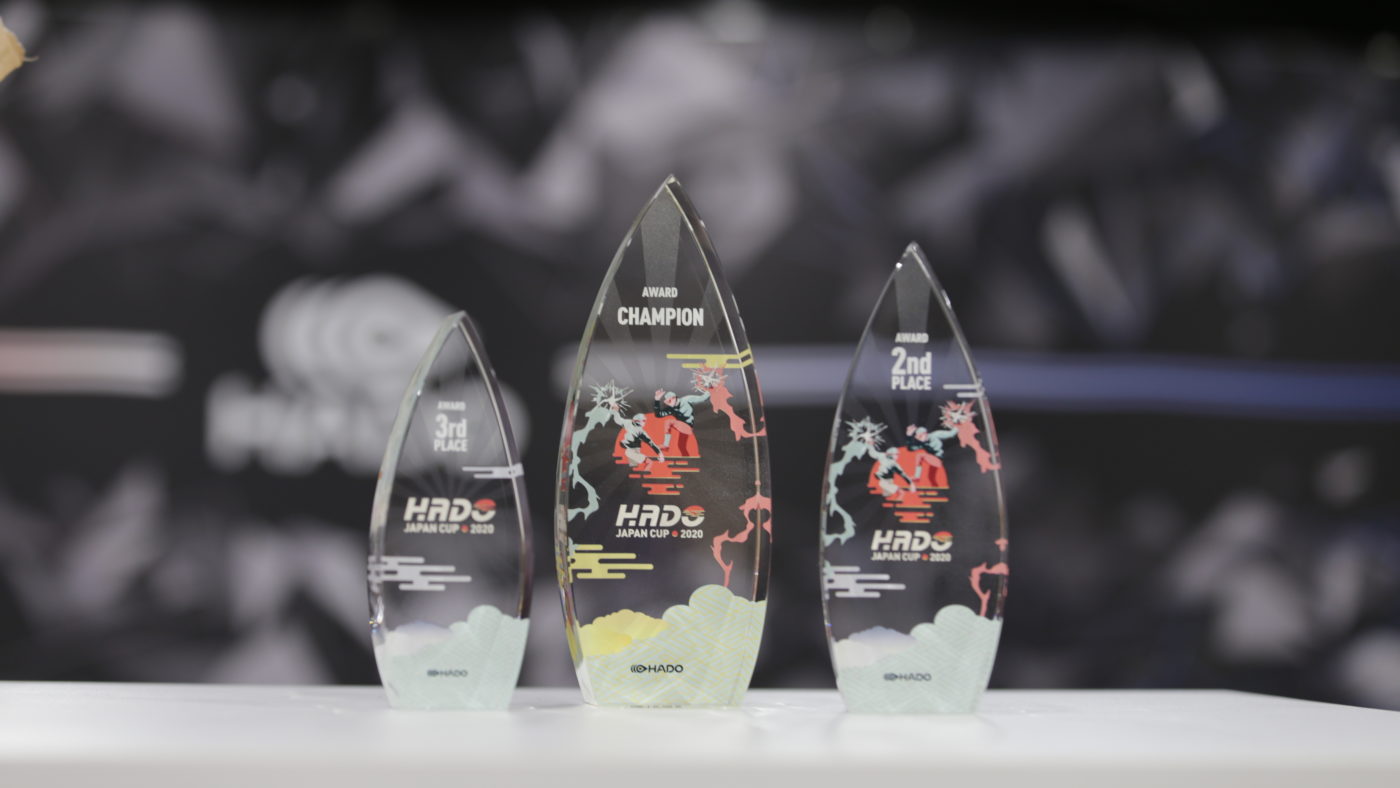 Miraculous is the only word to sum up the HADO JAPAN CUP 2020. The evolution of gameplay saw faster action, better shield use, and impeccable offensive and defensive strategy.
The HADO Climax season finale usually culminates as a world championship. To combat the novel coronavirus pandemic this year, the tournament took the form of an all-Japan tournament. One would think this would lower the competitive bar. However, miraculous is the only word to sum up the HADO JAPAN CUP 2020.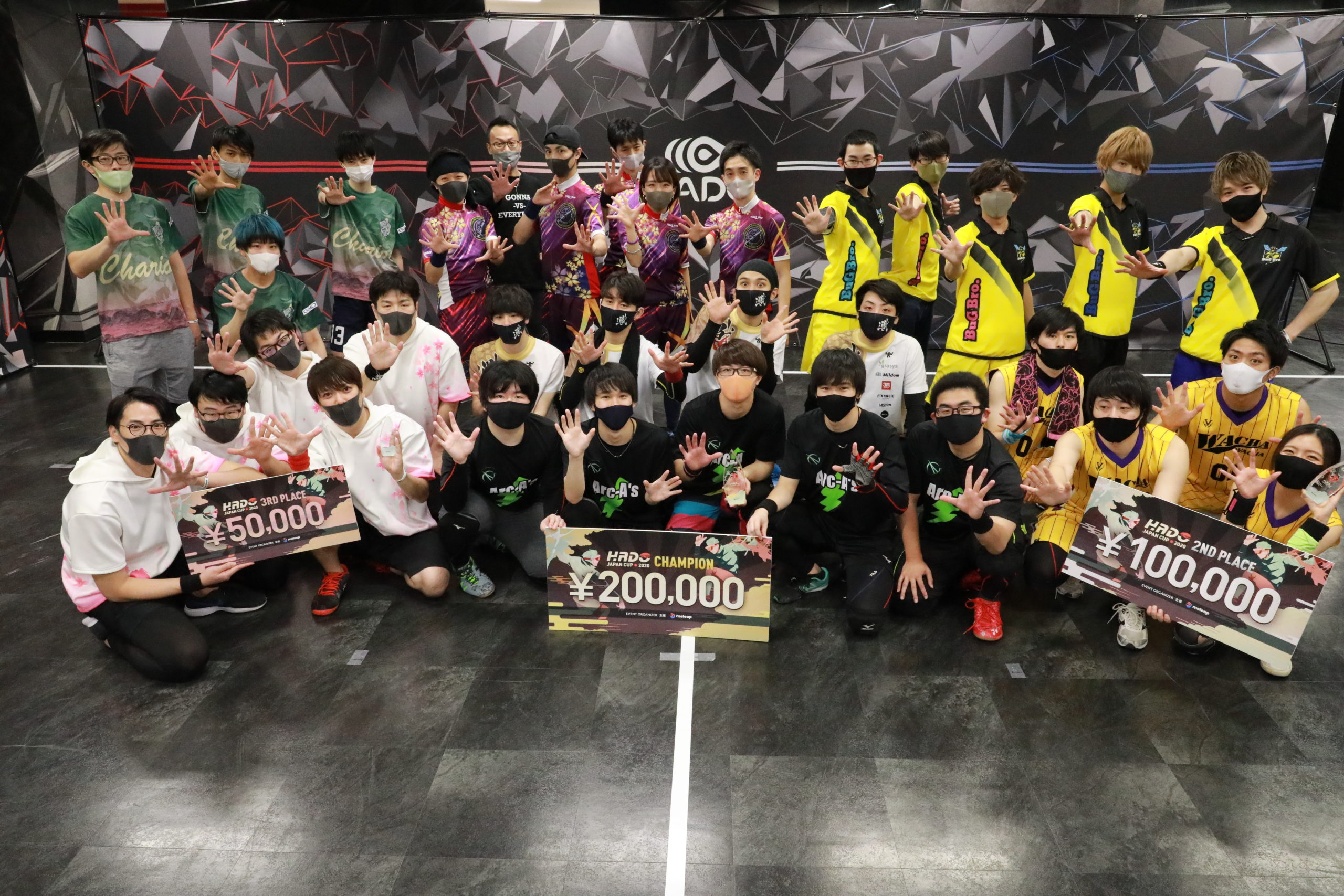 The road to champion was no cake-walk for Arc-A's this year. Many of these teams have not only competed at HADO WORLD CUPs but won them. The athletic performance at the tournament was astounding. We saw an evolution in the level and style of gameplay.
Athletes are faster on the court, better at placing shields and impeccable at employing offensive and defensive strategy. The growth in techno sports know-how and skill is driving a spectacular divergence in the playstyle of these world-class HADO teams.
This not only pushes the boundaries of physical performance but also demands even greater mental fitness. Teamwork is more critical than everyone. To win, Arc-A's demonstrated that an understanding of each opponent was key.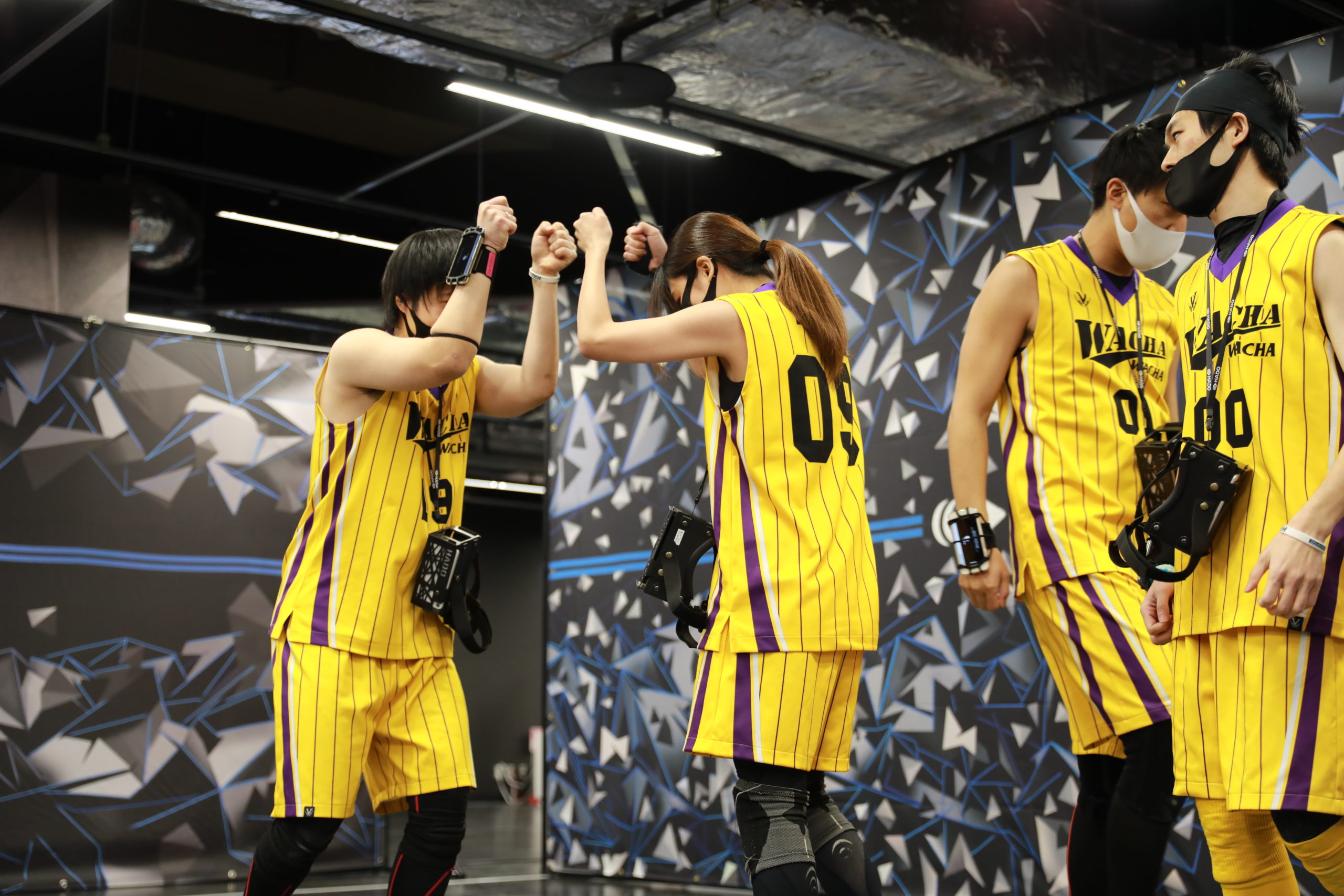 HADO JAPAN CUP 2020 Overview
The HADO JAPAN CUP 2020 kicked off at the new HADO ARENA AQERU Maebashi on December 19, 2020. Arc-A's, Hubris, iXA/ANATSUCHI, Wagokoro, Wacha Wacha People, Chariot, 57 Tokyo, and BuG Bro earned their spot to compete by either placing top four in the Japan Rankings or by qualifying at two preliminary tournaments.
Unfortunately, Hubris dropped out of the tournament due to illness, leaving seven teams to battle it out. After all was said and done, three teams took the podium.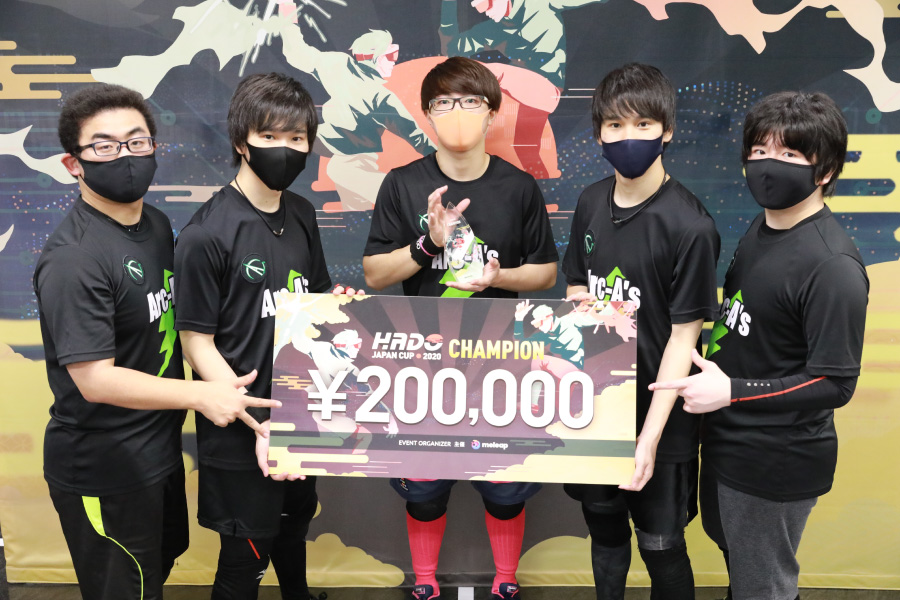 Champions: Arc-A's (Prize: ¥200,000)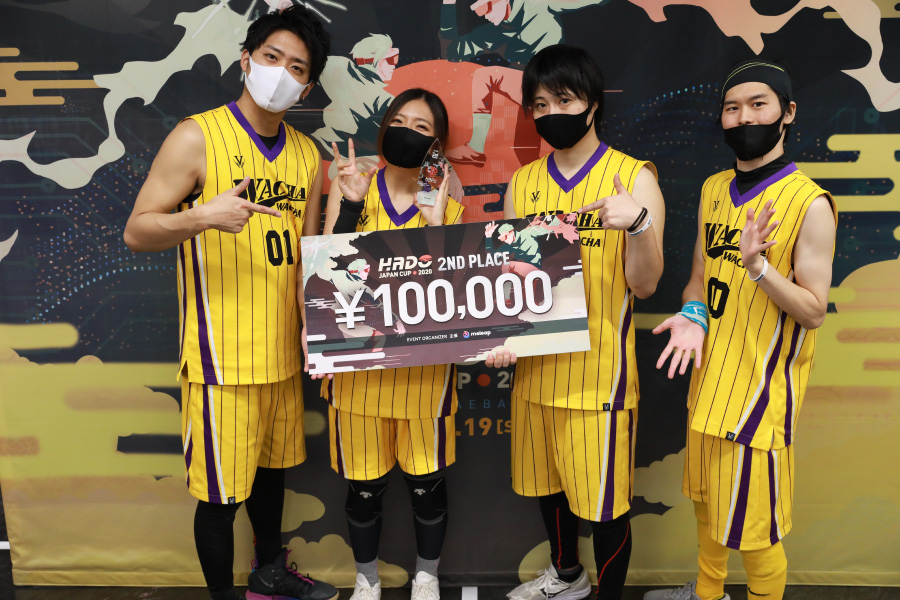 2nd: Wacha Wacha People (Prize: ¥100,000)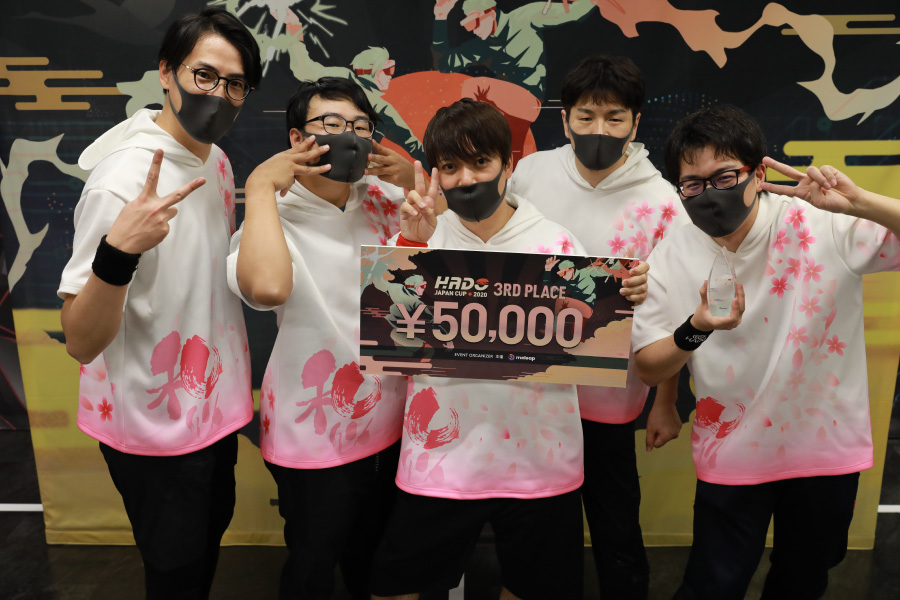 3rd: Wagokoro (Prize: ¥50,000)
Top Three
Championship Match Between Arc-As and Wacha Wacha People
The HADO JAPAN CUP 2020 saw a match between two surmountable teams. Arc-A's dominated the Spring, Summer, and Climax seasons which put them at the top of the HADO Rankings. Wacha Wacha People won four consecutive grand slams and are former world champions. Arc-A's and Watch Wacha People have gone up against one another all season. This championship match was the epitome of a year-long rivalry.
In the first set, Wacha Wacha People's Big D scored four of six points on Arc-A's Ryu. This gave Wacha Wacha People a gigantic 6-3 win. In the second set, Wacha Wacha People kept the pressure on ahead with only 30 seconds left on the clock. As if seeking revenge, Arc-A's Ryu stepped up and slammed the hammer down. Wacha Wacha People felt the same pain now as Arc-A's took the set 6-3. In the third and final set, these two world-class teams traded points until a 4-4 draw at the buzzer. In overtime, Arc-A's Sho aimed for Bucho's final life cell and connected to win and seal Arc-A's HADO JAPAN CUP 2020 victory.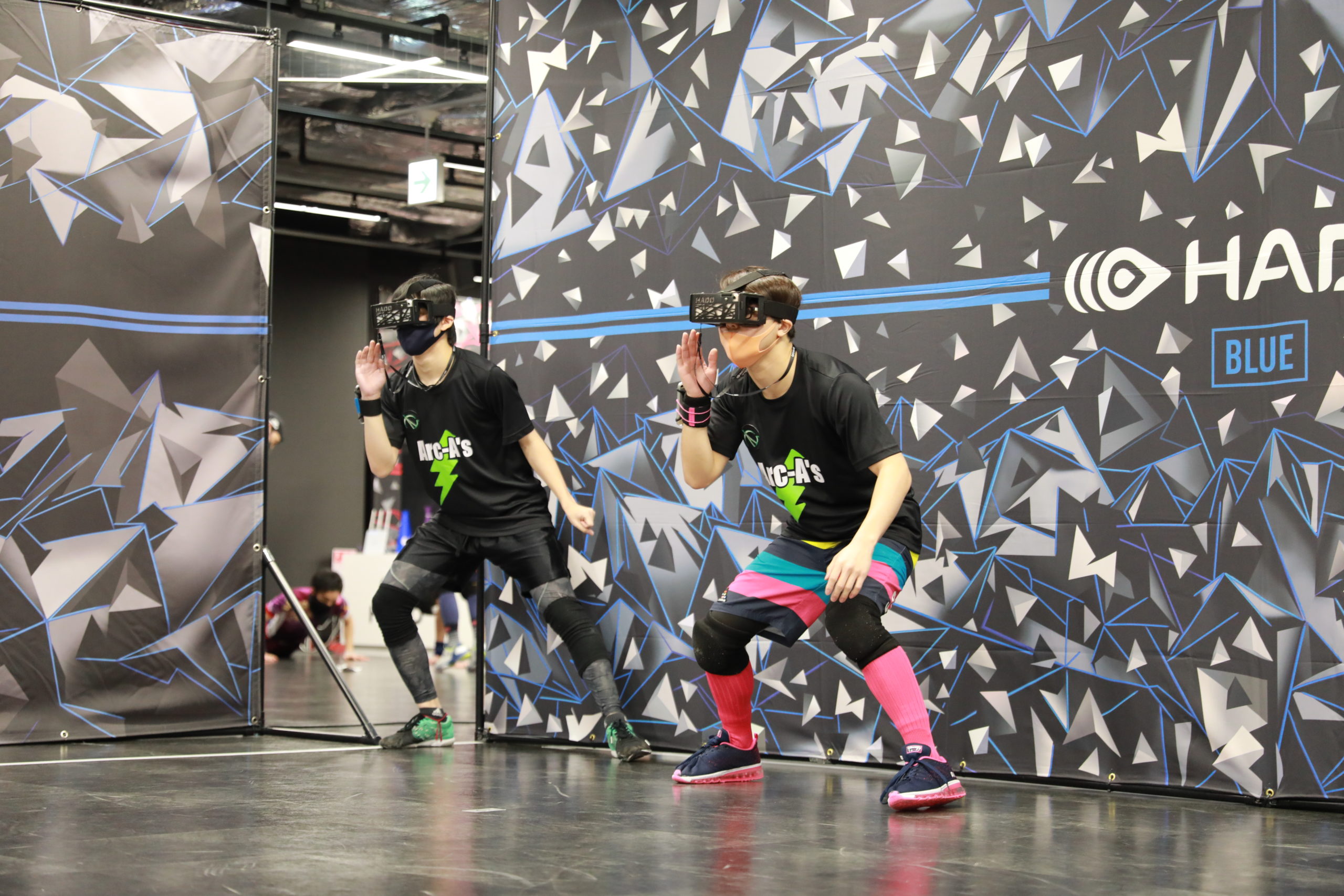 Third-Place Match Between Wagokoro and iXA/ANATSUCHI
The third-place match between Wagokoro and iXA/ANATSUCHI was as exciting as the championship match. Both teams showed experience and skill, trading points back and forth in both sets. Wagokoro's spirit stayed strong as they capitalized in the final stretch to earn their spot on the podium.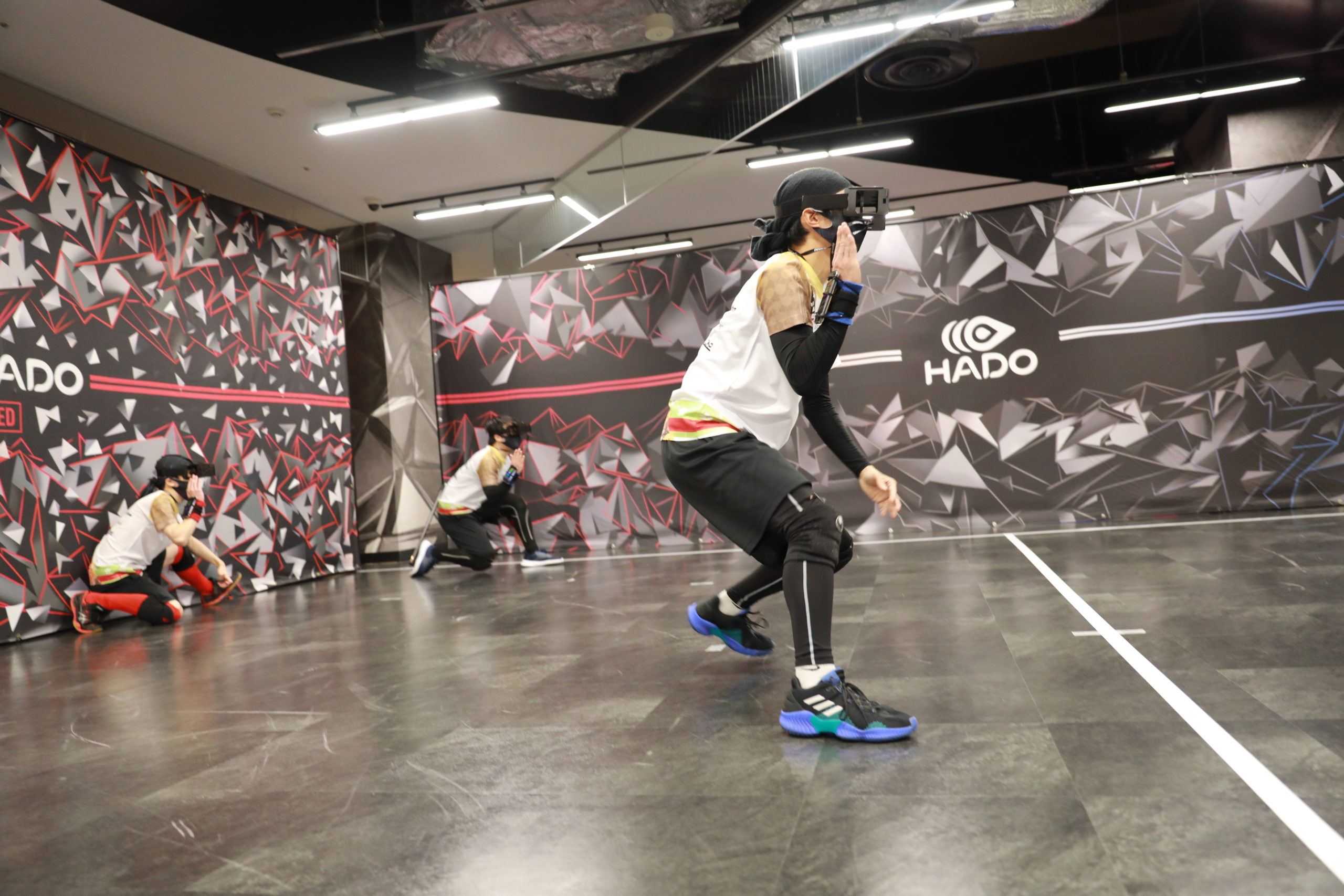 Special Guest Performances
Special guests Ako Itani and Yuka Nyohu took the court between. These little live performances not only entertained everyone watching in-person and online but brought even more energy to an already exciting event.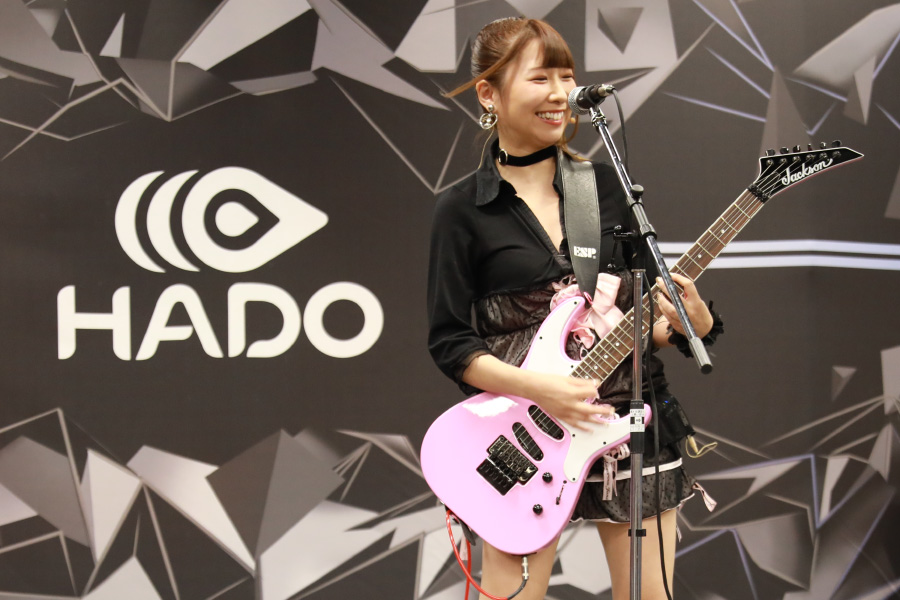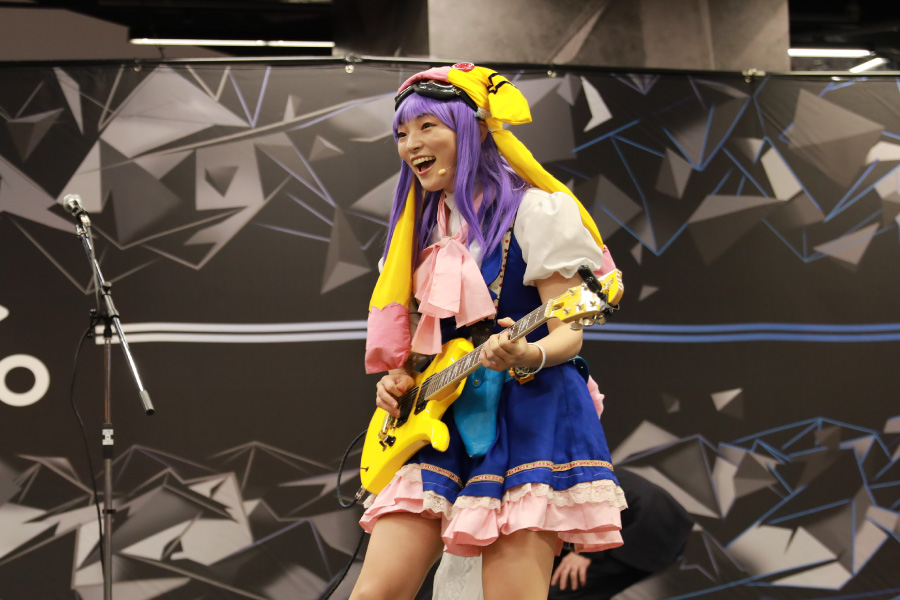 Exhibition Match-up
The HADO JAPAN CUP 2020 even gave all of us a one-of-a-kind exhibition match. CEO Fukuda Hiroshi led executives from meleap, inc., against the HADO ARENA AQERU Maebashi instructors. The HADO ARENA AQERU Maebashi beat the meleap executive team with a massive point spread. CEO Fukuda Hiroshi was actually excited about the loss, saying "Anyone who comes and learns to play HADO here is definitely going to be really good!"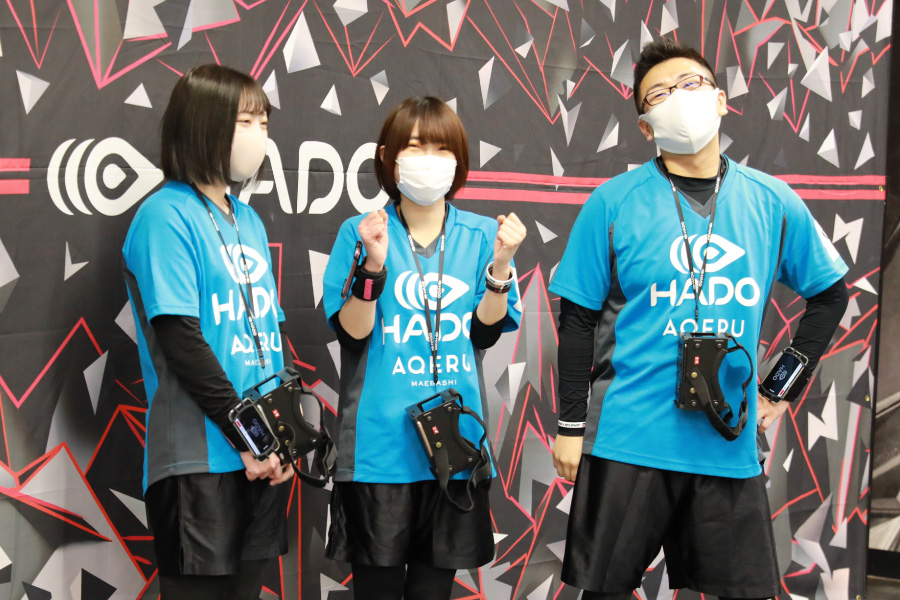 Check out all the action from on YouTube!
(https://www.youtube.com/watch?v=LIWzCnZyXs4&t=9647s)
---