HADO ARENA AQERU Maebashi to host HADO JAPAN CUP 2020!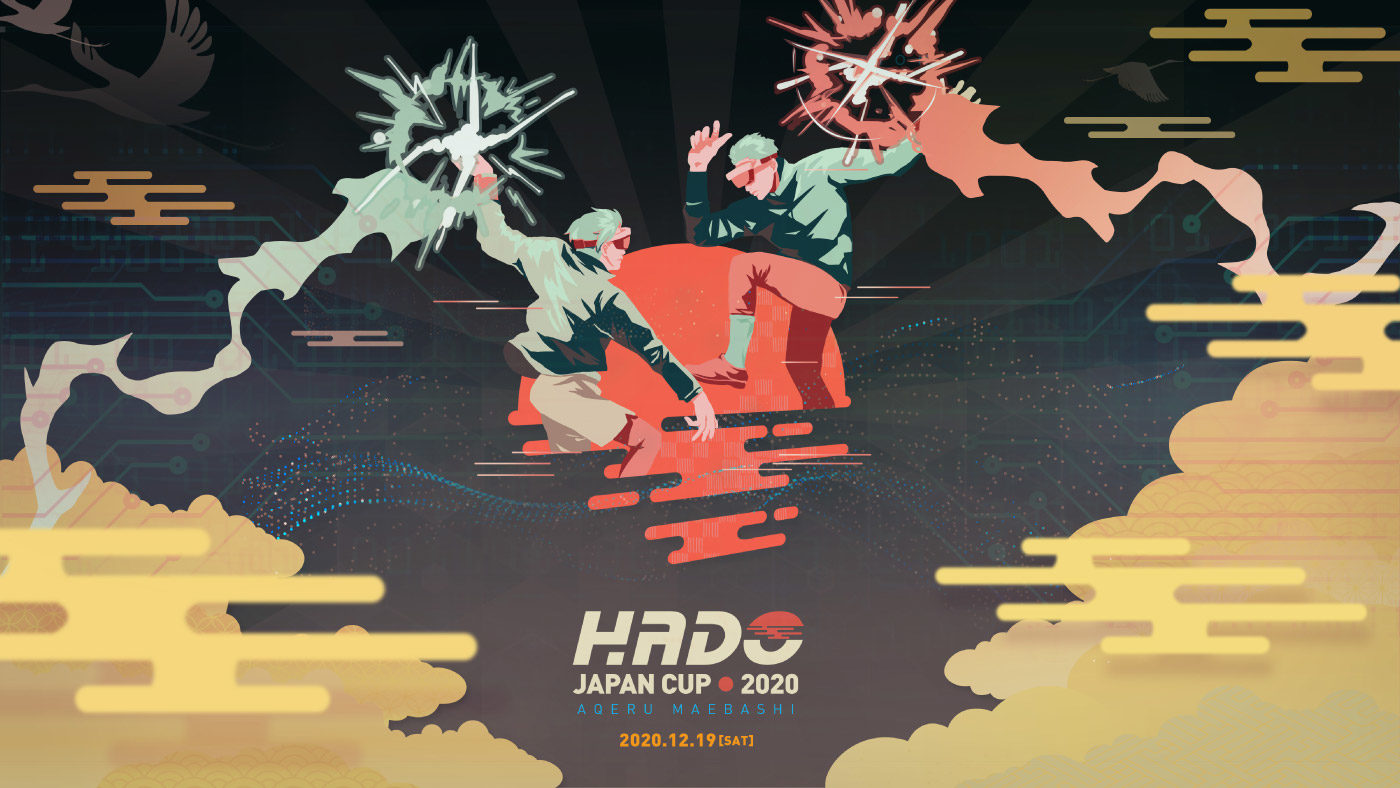 The HADO JAPAN CUP 2020 sets the stage for the top eight teams in the Japan HADO Rankings to battle it out for the crown of champion.
All preparations are finalized and the fiercely competitive tournament is set to begin on December 19, 2020.
HADO ARENA AQERU Maebashi opened in October as the largest techno sports facility in Japan. The best-ranked teams in Japan will put everything on the line in this new cutting-edge arena.

Generally, the Climax Season gathers national teams from around the globe to compete for the title of world champion at the HADO World Cup. This year, the finale of the season has been scaled done to a Japan championship as part of the ongoing fight against the COVID-19 pandemic.
HADO WORLD CUP 2019 Digest
Watch the HADO Japan Cup 2020 championship action in-person at the arena or via the live stream. Don't miss this chance to see the epitome of techno sports in Japan!
HADO Japan Cup 2020 Overview
Date: Saturday, December 19, 2020
Venue: HADO ARENA AQERU Maebashi (https://aqeru.jp/hado/)
Tickets: Free
<Participating Teams>
・Top four teams in the Japan HADO Rankings as of November 19, 2020
・Top two teams at the preliminary qualifiers held on November 22 and November 29, 2020
▶︎ Official HADO JAPAN CUP 2020 Homepage
https://hado-official.com/2020season/japan-cup/
▶︎ Official HADO YouTube
https://www.youtube.com/channel/UC2alHTyXjiwe_aRFWq3N-Hw
Preventative Measures Against the Spread of COVID-19
All competition events will take measures to avoid closed spaces, crowds and close contact. Everyone is asked to wash and disinfect their hands, gargle, take their temperature, wear a mask, and not share anything with direct skin contact.
Please see the guidelines below for more information about measures to mitigate the spread of COVID-19.
▶︎ Preventative Measures Against the Spread of COVID-19 during HADO matches
https://hado-official.com/news/3041/
---