HADO SPRING CUP 2021 calls Arc-A's Japan Spring Champion!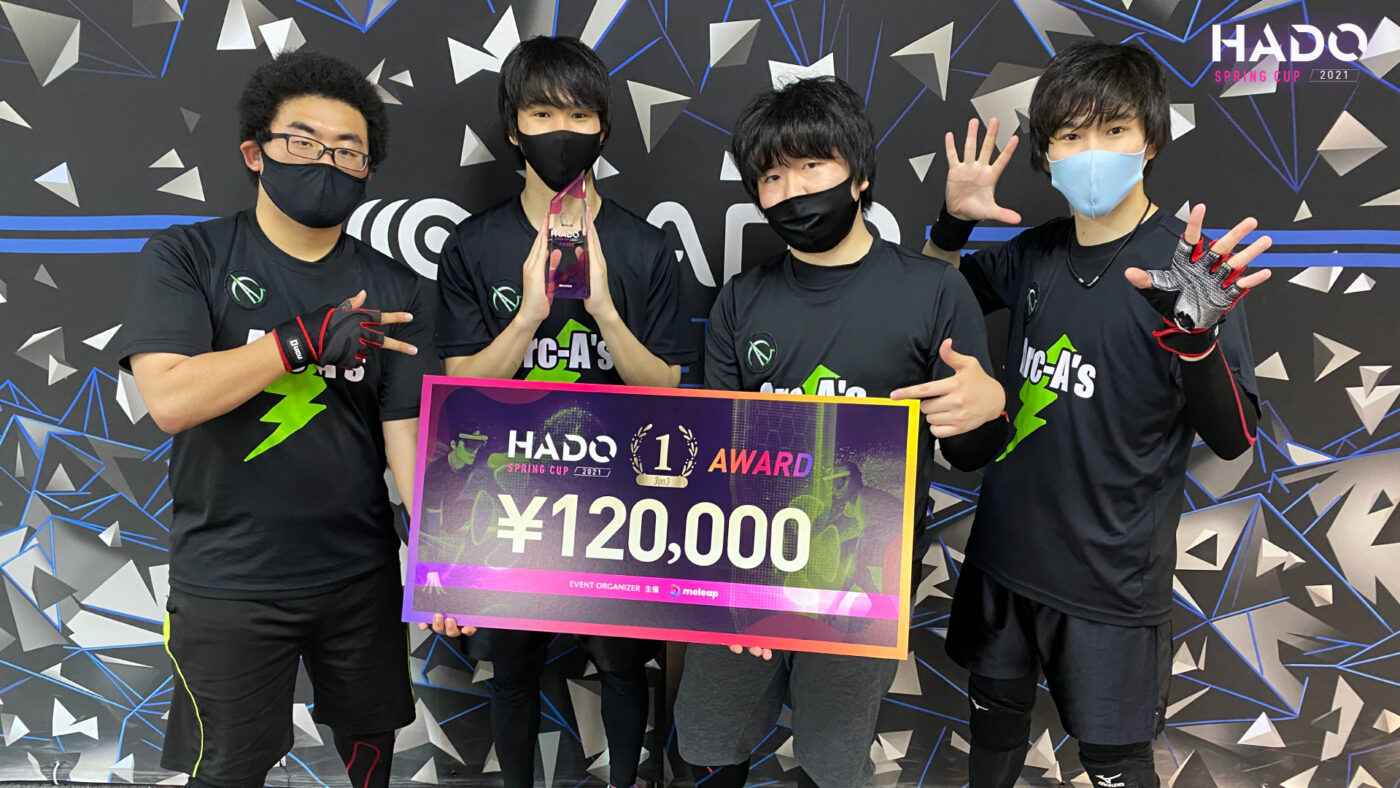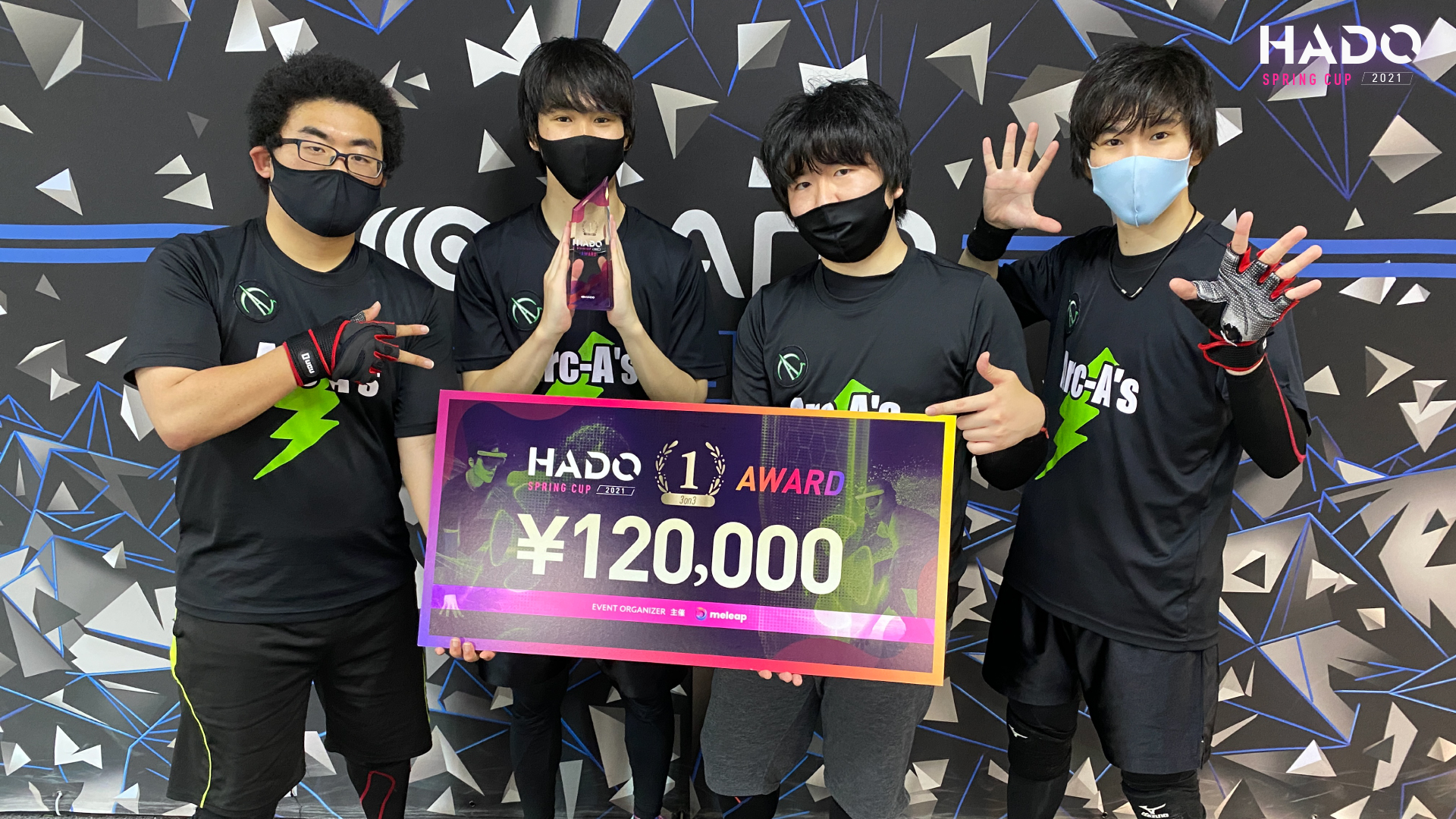 HADO ARENA Hibiya, the holy ground of techno sports, hosted the HADO SPRING CUP 2021 Japan Championship! 19 teams joined intense battles to prove they are the best of the best in Japan!
The HADO SPRING CUP 2021 Japan Championship finally unfolded on May 15th and May 16th at HADO ARENA Hibiya as fiercely competitive tournaments to determine the Japan No.1 for the spring season of the globally prominent AR techno sport.
Every year, teams either ranked top four in the HADO Japan Rankings or winning in the preliminary round held on another day had been qualified for the championship tournament; this year, HADO SPRING CUP was open to any team to join the 3-on-3 grand slam held on May 15th. 15 teams battled it out on the court for the preliminary round and the four of which earned the ticket to the final round where the Japan's top ranked and seeded teams await.
On May 16th, the SPRING CUP hosted an open 2-on-2 tournament as well as the first official 1-on-1 championship.
With a host of exciting performances here and there, some players came under the spotlight, winning as a big surprise in the 1-on-1 match-ups, where rarely-seen-pairing was also a must-see. We could also enjoy distinctive 2-on-2 competitions quite different from the traditional games under the 3-on-3 style rules.
The SPRING CUP was held behind closed doors to prevent the spread of the coronavirus, but the competitions reached fever pitch as fans across the globe took in every play of every match of the championship tournaments held on both days through a live streaming on YouTube to post a lot of comments to cheer on their favorite teams or players.
HADO SPRING CUP 2021 3-on-3 grand slam Results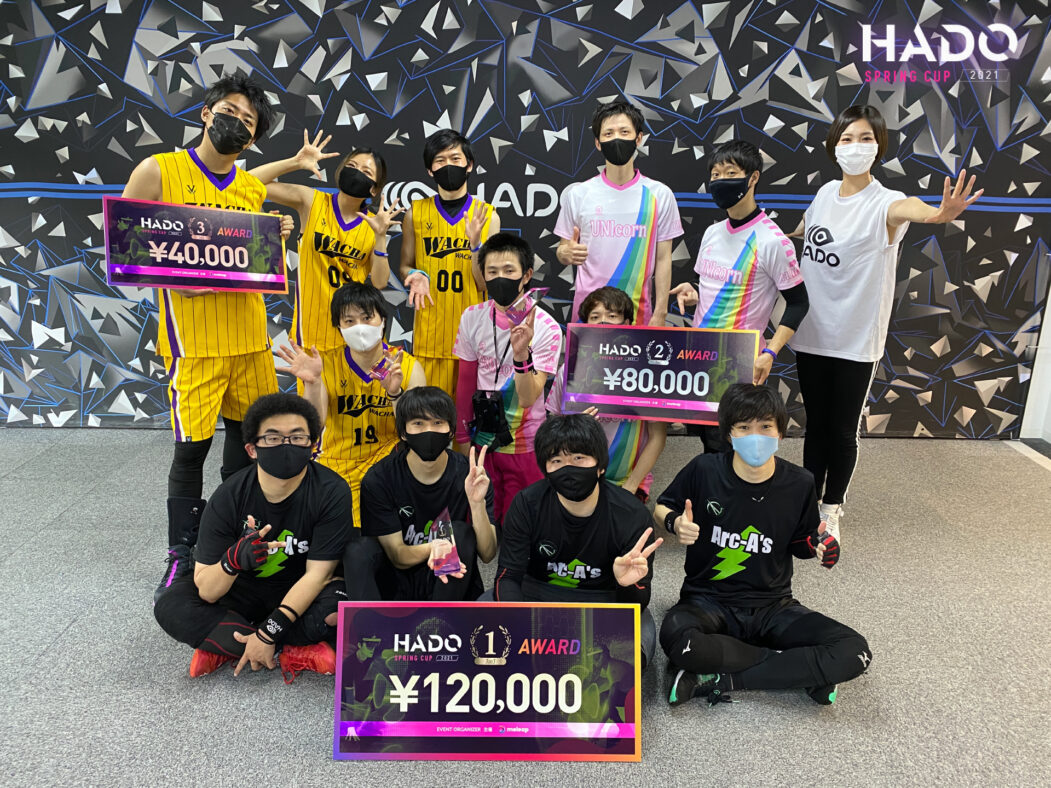 The 3-on-3 championship tournament for HADO SPRING CUP 2021 witnessed the exciting games among eight teams, including the four top-ranked teams in the JAPAN HADO Rankings and the other four teams winning the competition in the preliminary round to earn one of the top four spots. Here are the three teams which took the podium.
<Top Three Teams>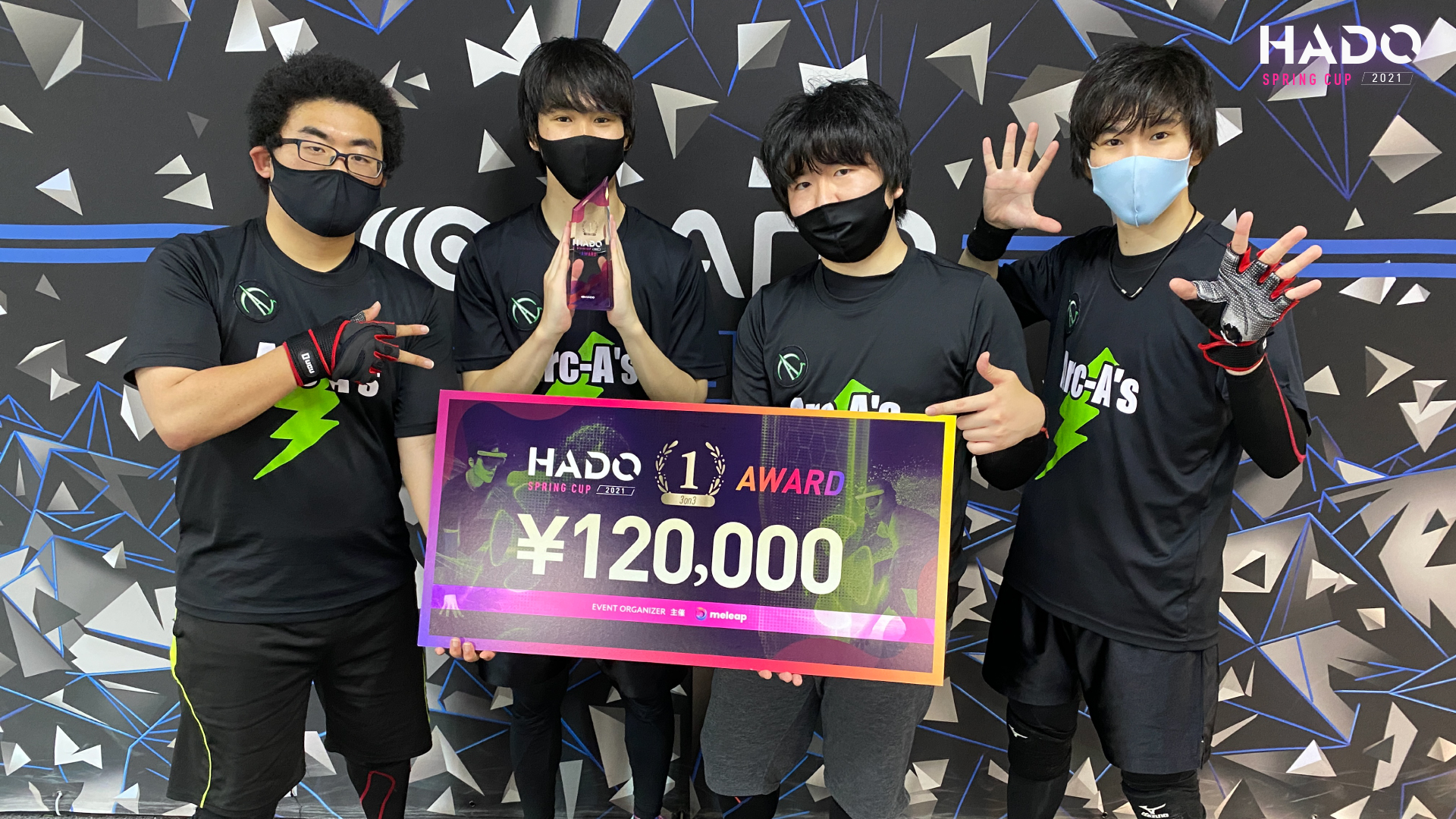 Winner (Prize 120,000 yen): Arc-A's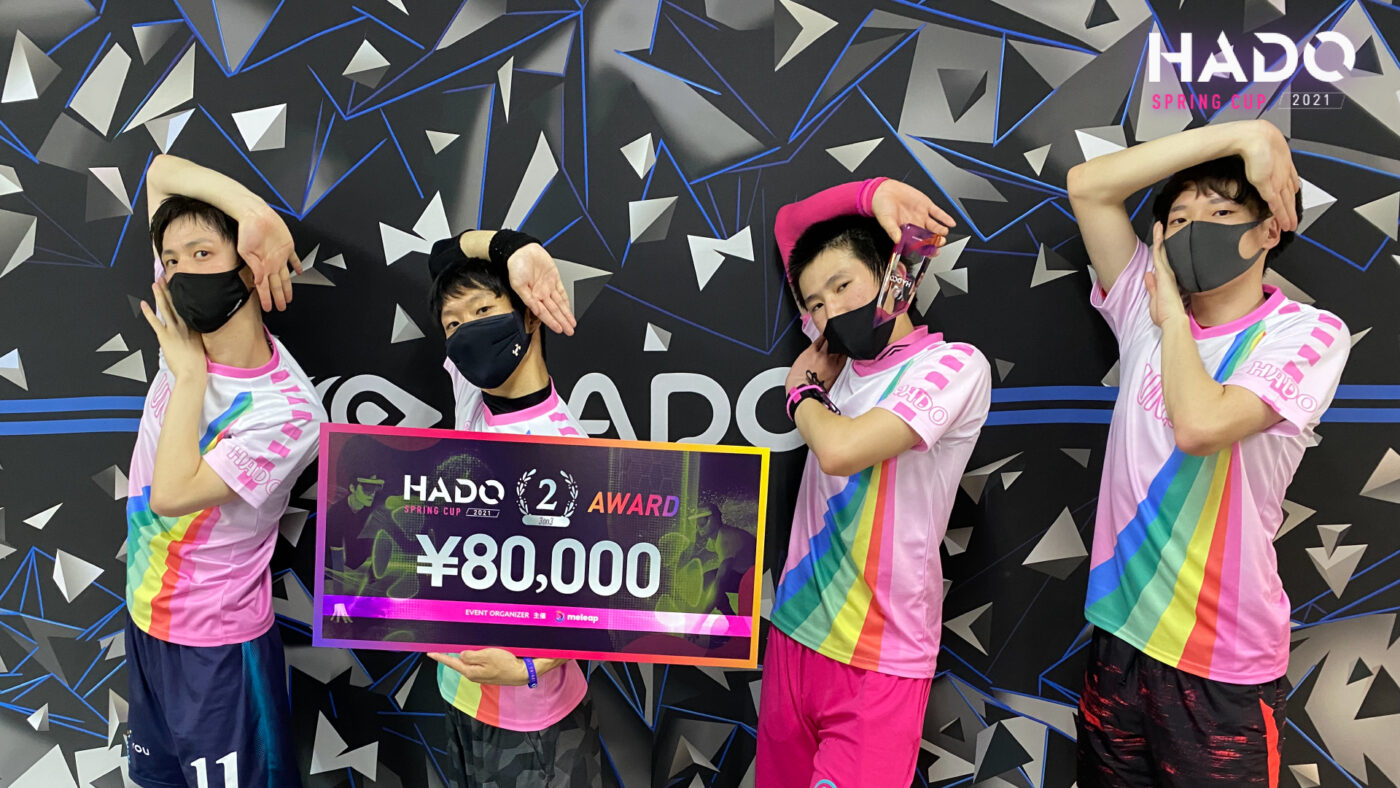 First runner-up (Prize 80,000 yen): UNIcorn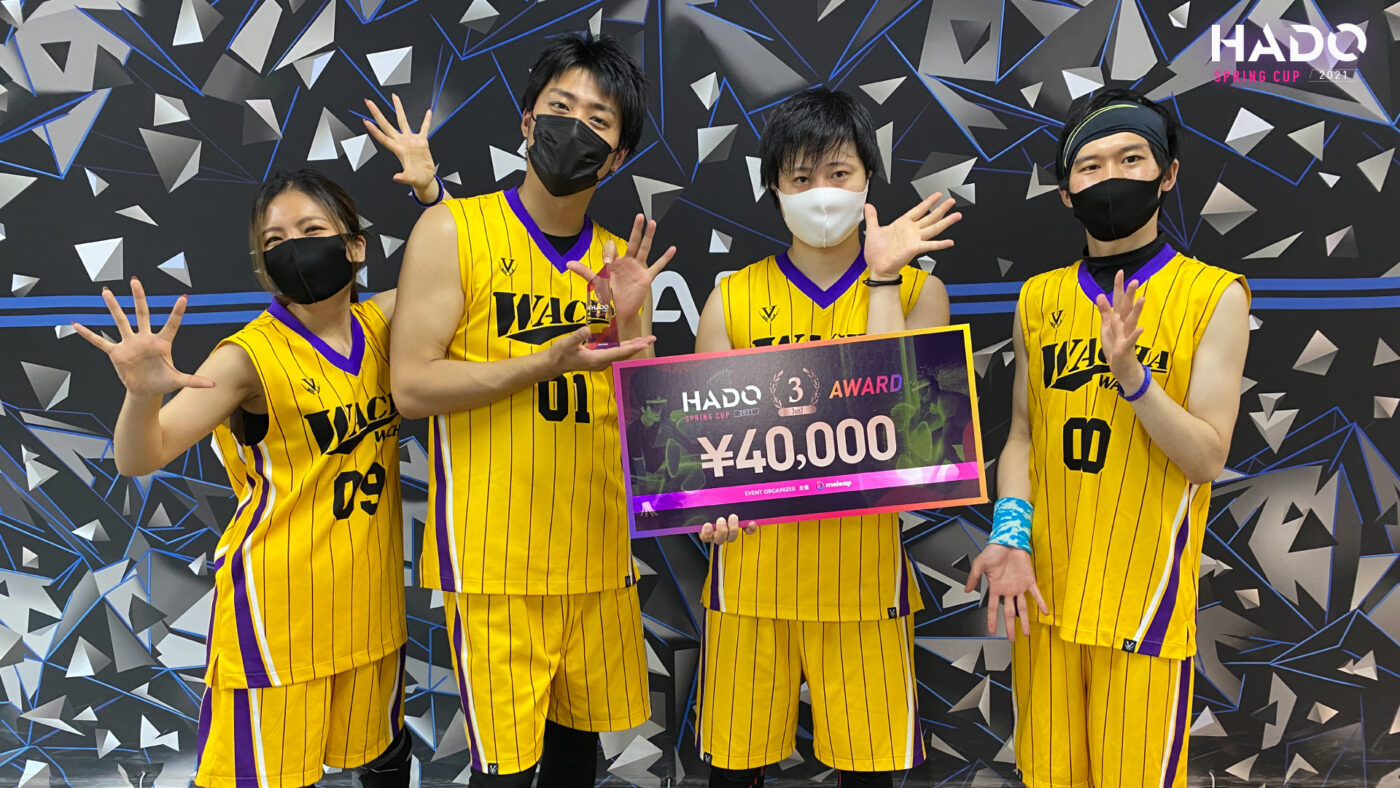 Second runner-up (Prize 40,000 yen): Wacha Wacha People
HADO SPRING CUP 2021 2-on-2/1-on-1 championships Results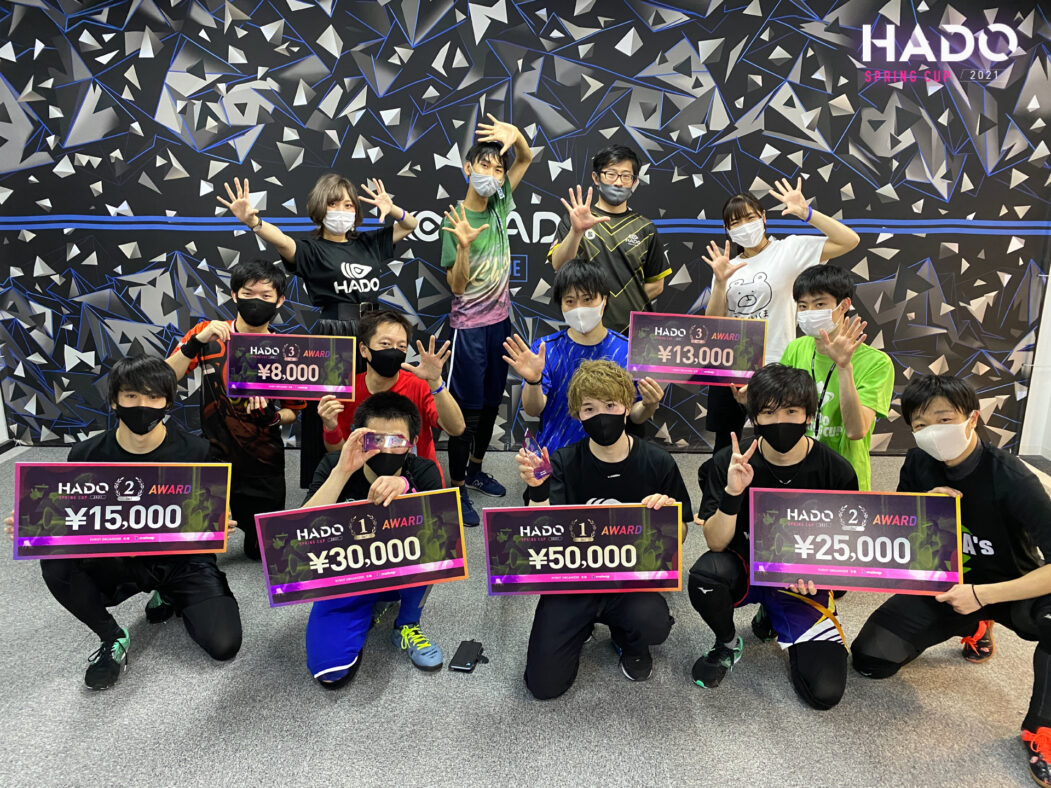 18 teams joined the 2-on-2 tournament to compete against each other in the qualifying round and four of which earned the spot for the final round to determine who deserves the podium.
The preliminary round for 1-on-1 championship was held with 23 players to decide the top four players moving on to the championship tournament. Here are the top three teams/players.
<2-on-2 Top Three Teams>
Winner (Prize 50,000 yen): Pro-Gamer
First runner-up (Prize 25,000 yen): Ponzu to Pantsu
Second runner-up (Prize 13,000 yen): Yusho igai Kasurikizu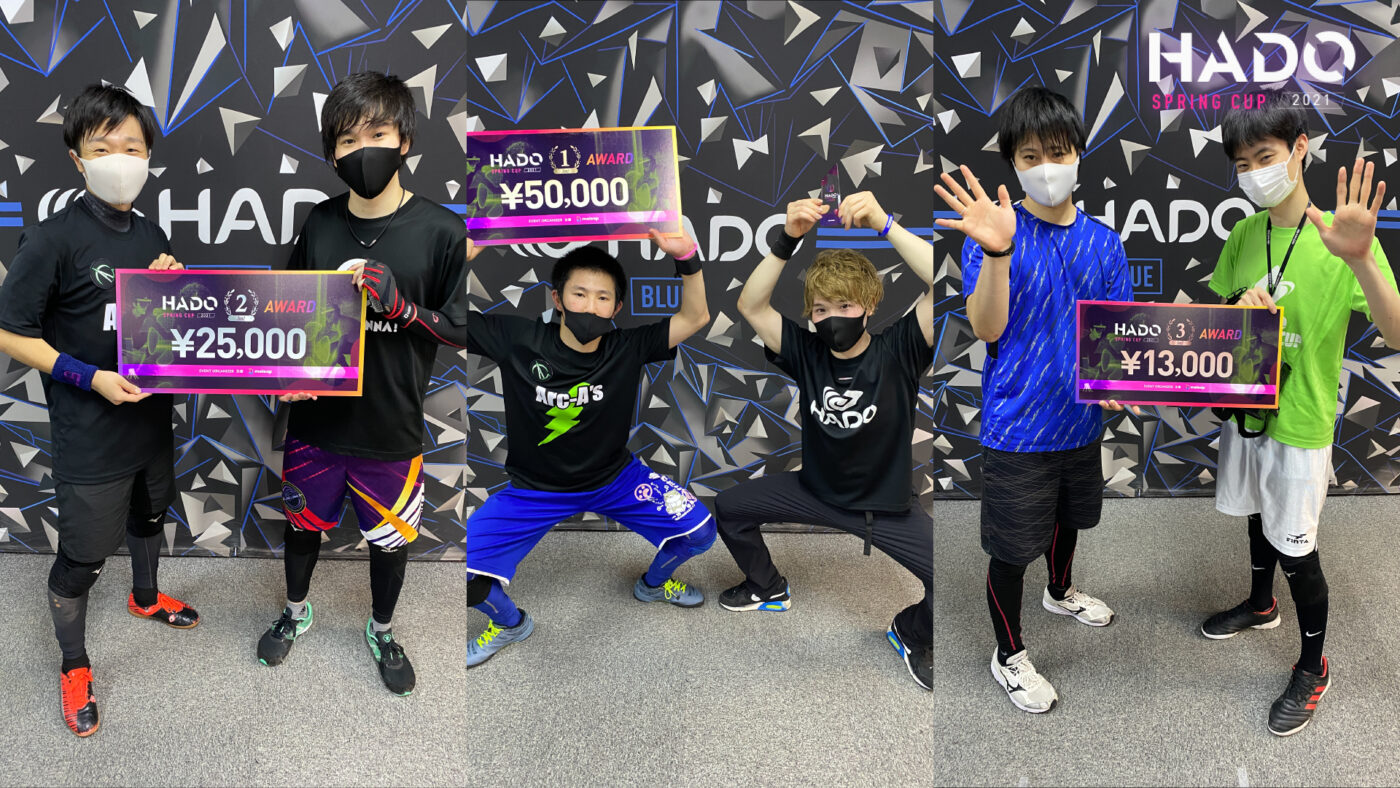 <1-on-1 Top Three Players>
Winner (Prize 30,000 yen): Yoku Moeru Otoko
First runner-up (Prize 15,000 yen): Ryu
Second runner-up (Prize 8,000 yen): SK/Omochimaru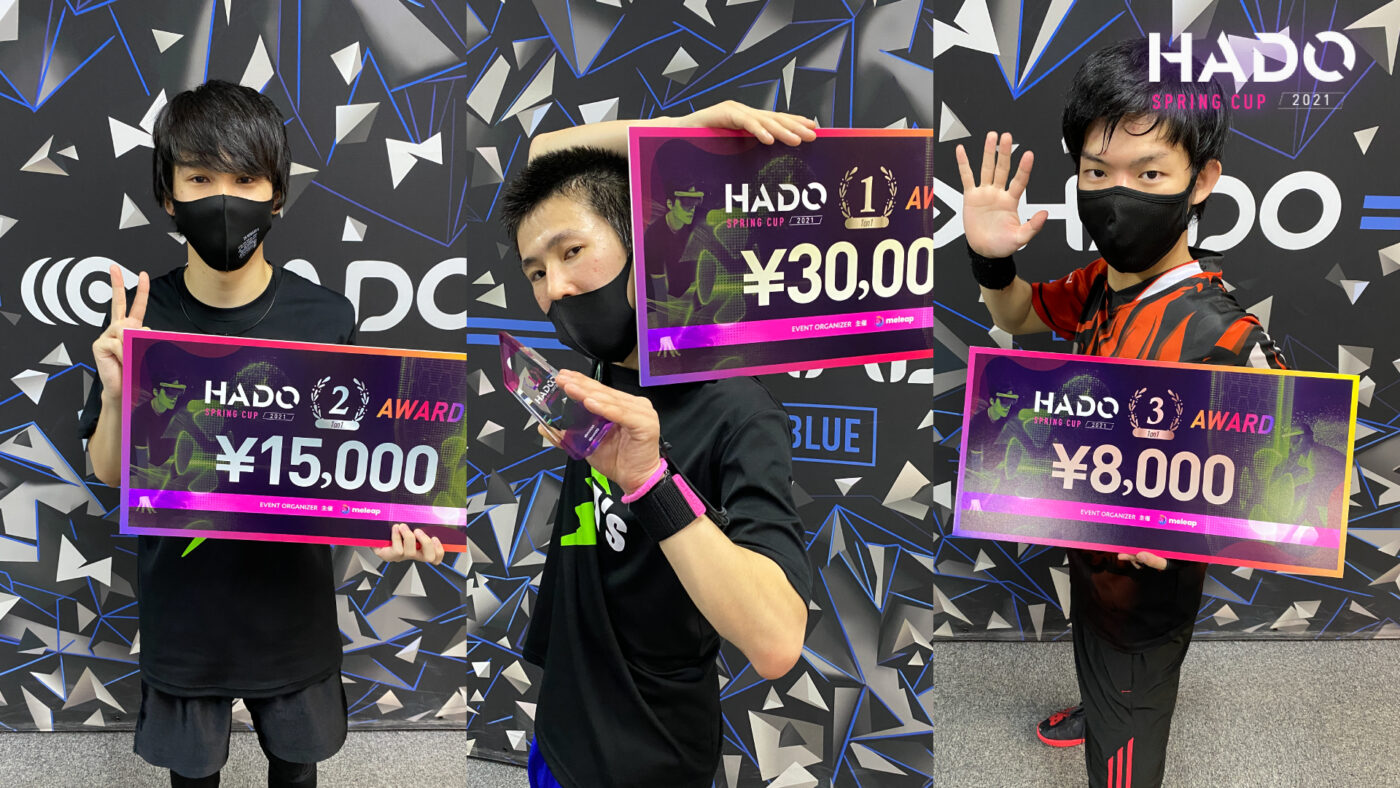 HADO SPRING CUP 2021 Details
Date:  Saturday, May 15 and Sunday, May 16, 2021
Venue: HADO ARENA Hibiya (http://hado-official.com/hado-arena/hibiya/)
HADO SPRING CUP 2021 Official Website
https://hado-official.com/2021season/spring-cup/
Check out all the action from YouTube videos:
・3-on-3 grand slam Championship tournament
・2-on-2/1-on-1 Championship tournament