Arc-A's Won Consecutive Grand Slam Titles in the finale of HADO SPRING CUP 2022!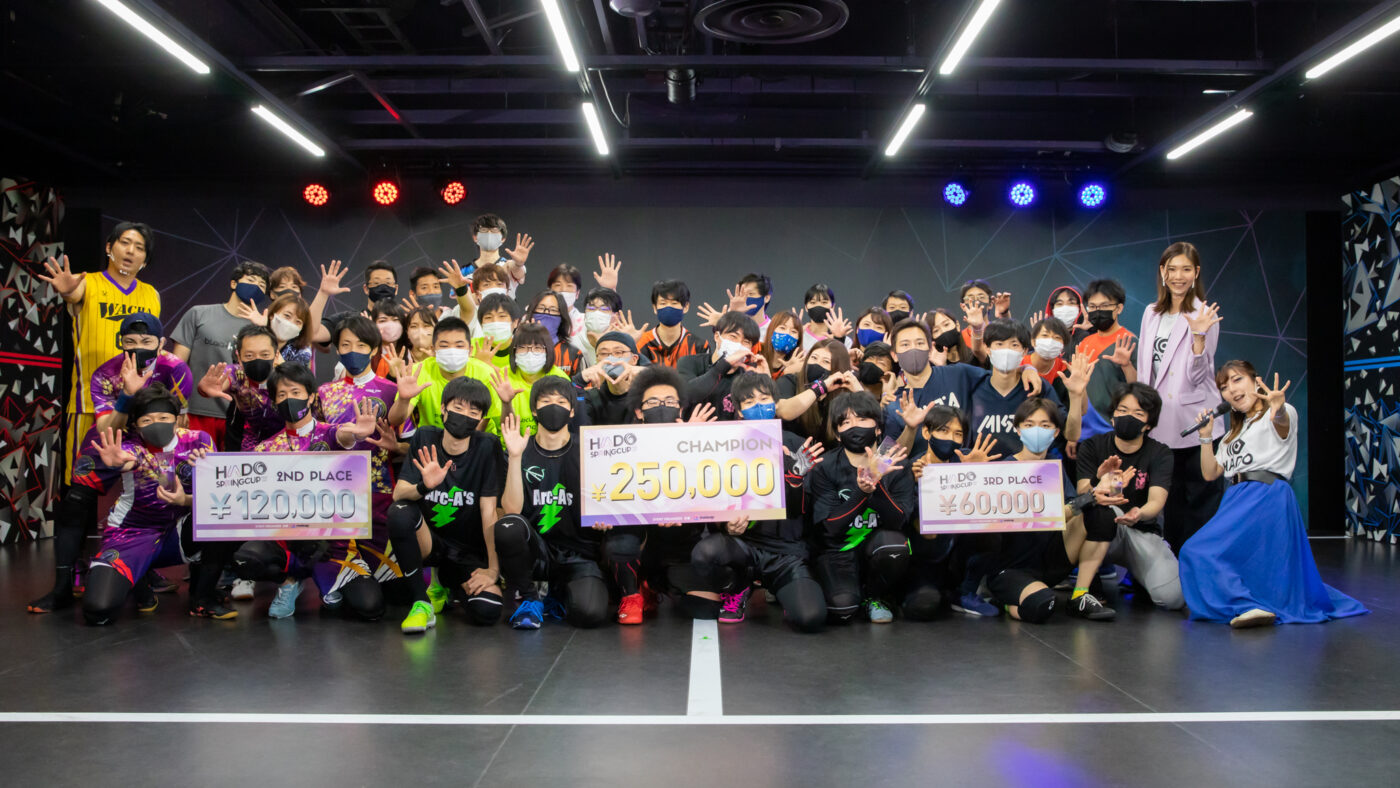 As the culmination of techno sports HADO during the spring season, the HADO SPRING CUP 2021 Japan Championship […]
As the culmination of techno sports HADO during the spring season, the HADO SPRING CUP 2021 Japan Championship was held on Sunday, May 15, 2022 at the newly launched global flagship store in Tokyo, HADO ARENA Odaiba.
After intense battles and exceptional performances among Japan's elite teams, Arc-A's topping the HADO Japan Rankings won the grand slam tournaments for the second consecutive year by winning all the games at the SPRING CUP to prove they are the best in HADO!
To decide the spring season's champion of techno sports utilizing the cutting-edge AR technologies, the HADO SPRING CUP 2022 finally unfolded on May 15th at the HADO ARENA Odaiba in Tokyo.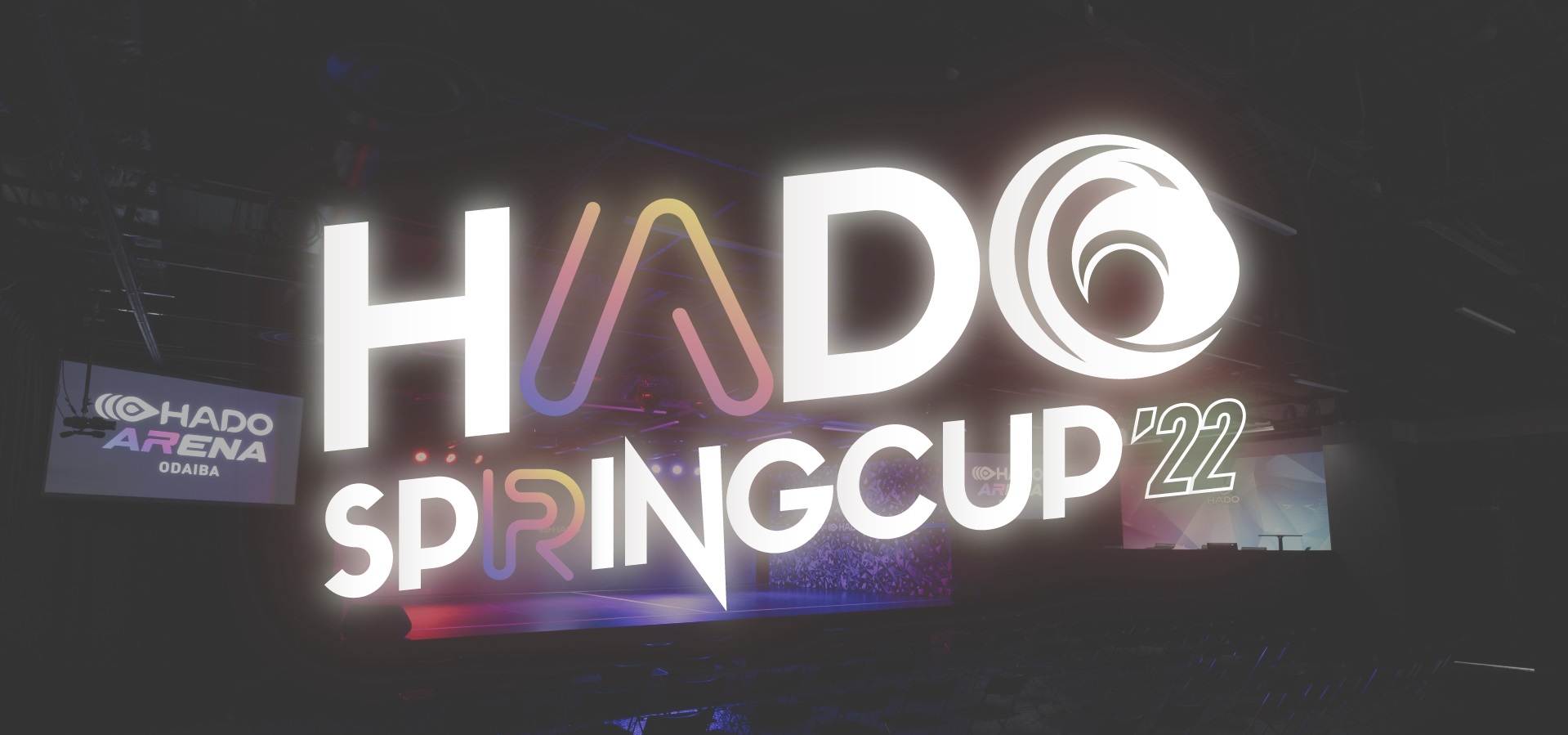 A total of 10 teams including the HADO top ranked teams in Japan and others won in the preliminary round battled it out on the court in the championship tournament.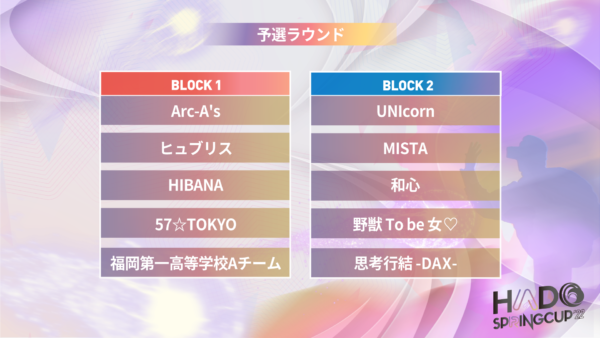 The HADO ARENA Odaiba, which was newly launched inside the AQUA CiTY ODAIBA large complex shopping mall in Tokyo in April, saw a number of HADO fans coming to watch the exciting battles in the tournaments.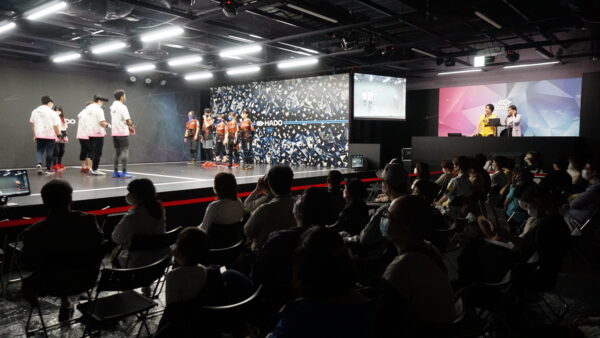 SPRING CUP 2022 Tournament Results
The HADO SPRING CUP 2022 began with a preliminary round of 15 teams with only six moving on to the championship. The six qualified teams as well as the top four teams in the Japan HADO Rankings fought their way through the high level of athleticism for a spot on the podium at the finale.
<Top Three Teams>
Champions (250,000-yen Prize): Arc-A's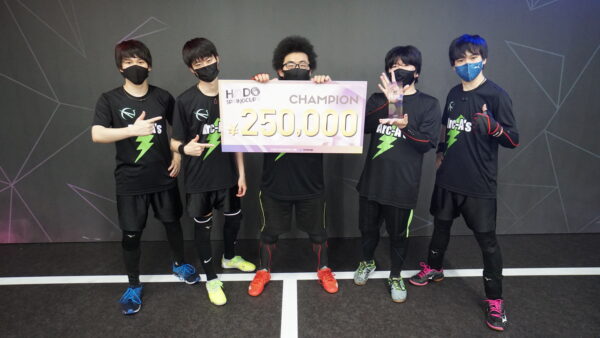 Runner Up (12,000-yen Prize): 57☆TOKYO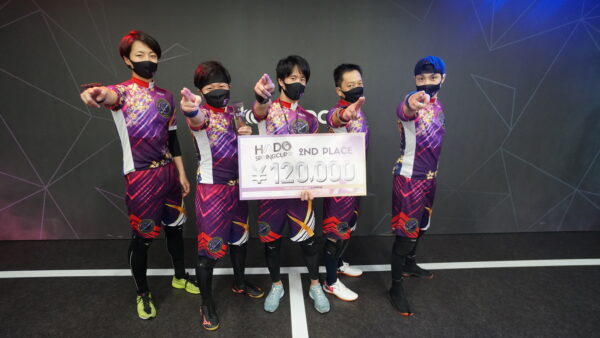 Second Runner Up (60,000-yen Prize): MISTA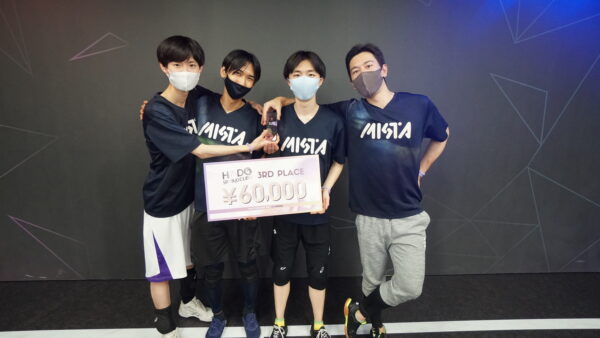 The preliminary round took place as a round-robin tournament for each of the five teams, with the top two teams from each block advancing to the final tournament.
Each block of the tournament was filled with excitement for neck and neck, action-packed competitions offered by the up-and-coming teams of HADO, to determine the six teams reaching the finals on points. As the athletic level of each player demonstrated the dramatic evolution of techno sports, the importance of accumulating as many points as possible in each battle cannot be overstressed.
After intense championship matchups between the top 10 teams, Arc-A's claimed themselves as this season's championship crown and notched up their second consecutive win at the grand slam tournaments.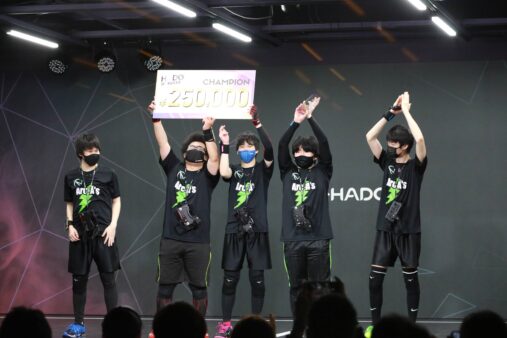 Overview of the HADO SPRING CUP 2022
Date: Sunday, May 15, 2022
Time: 13:00-
Venue: Grand Stage at the HADO ARENA Odaiba
▶︎HADO SPRING CUP 2022 Official Website
https://hado-official.com/2022season/spring-cup/
▶︎Archive