HADO Academy: Sharpen Your Techno Sports Skills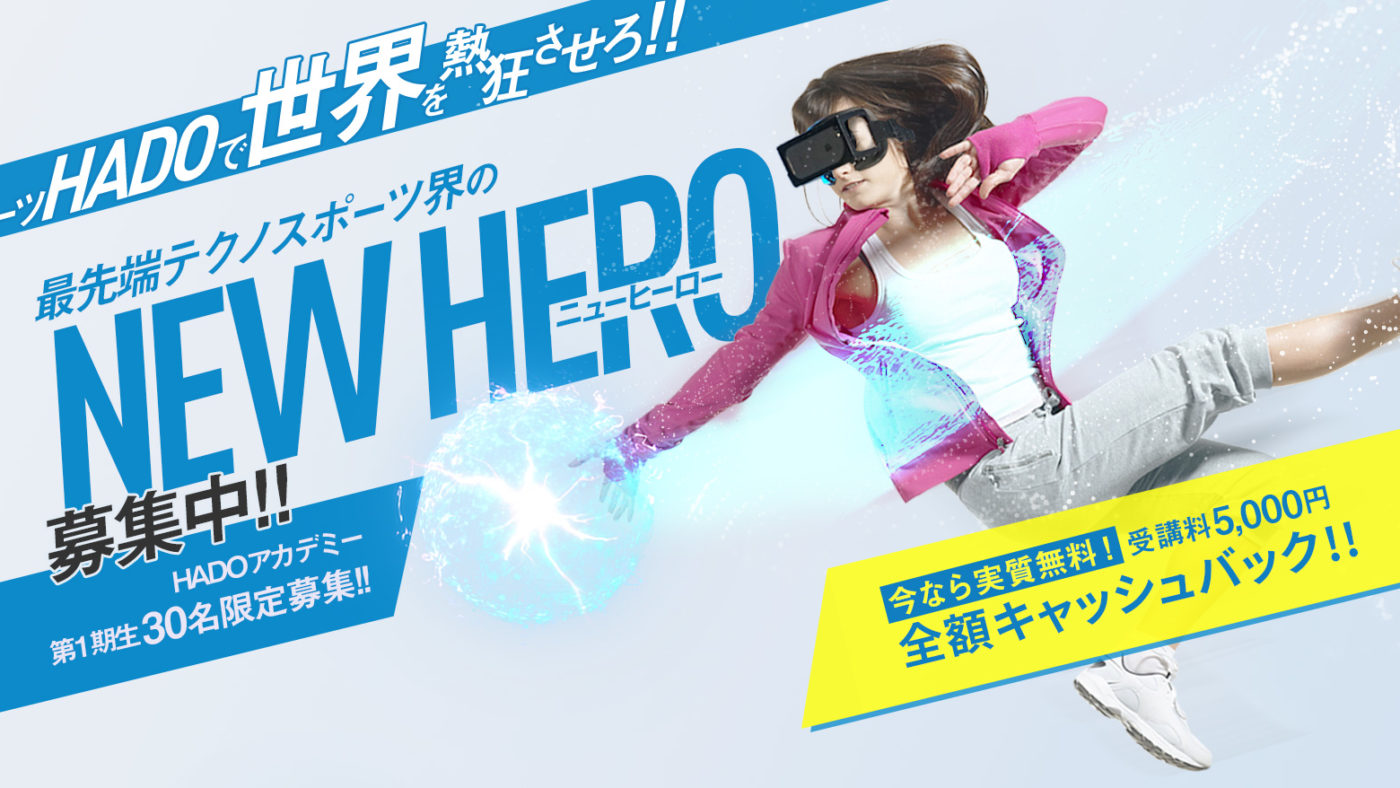 Technology is changing analog sports much in the way industry put man in machine to give birth to motor sports. In 2021, HADO aims to launch a professional league where athletes from each region of the globe can step onto the world stage through techno sports. The HADO Academy opened its doors on October 15, 2019 to teach up-and-comers the HADO fundamentals and offer anyone with a passion for techno sports the opportunity to assemble their very own official HADO team.
・Academy Overview
Even as a leading-edge techno sport that integrates the latest Augmented Reality (AR) technology on a real-world court, HADO is accessible to everyone. There is nothing more fun than moving with speed and skill in the physical world while wielding the power of the virtual one.
HADO Academy shares the excitement of techno sports with anyone new to the game. Even though HADO is simple to play, almost infinite depth of play and strategy makes knowledge power. HADO Academy is here for you to begin your HADO journey and sharpen your skills in the ever-evolving world of techno sports.
The comprehensive curriculum gives every player the hints and tips needed for success on the HADO court. Everyone learns the fundamental rules as well as the basic techniques and skills needed to win. Students also get an insight into the secrets of setting the bullet speed, bullet size, charging speed and shield strength as well as a blueprint to excel in an 80-second HADO battle.
The HADO Academy also trains students to take advantage of dead or alive, call sign, eight-count change, and aim time attack strategies while building core skills with intensive dodging and bullet challenges against the CPU.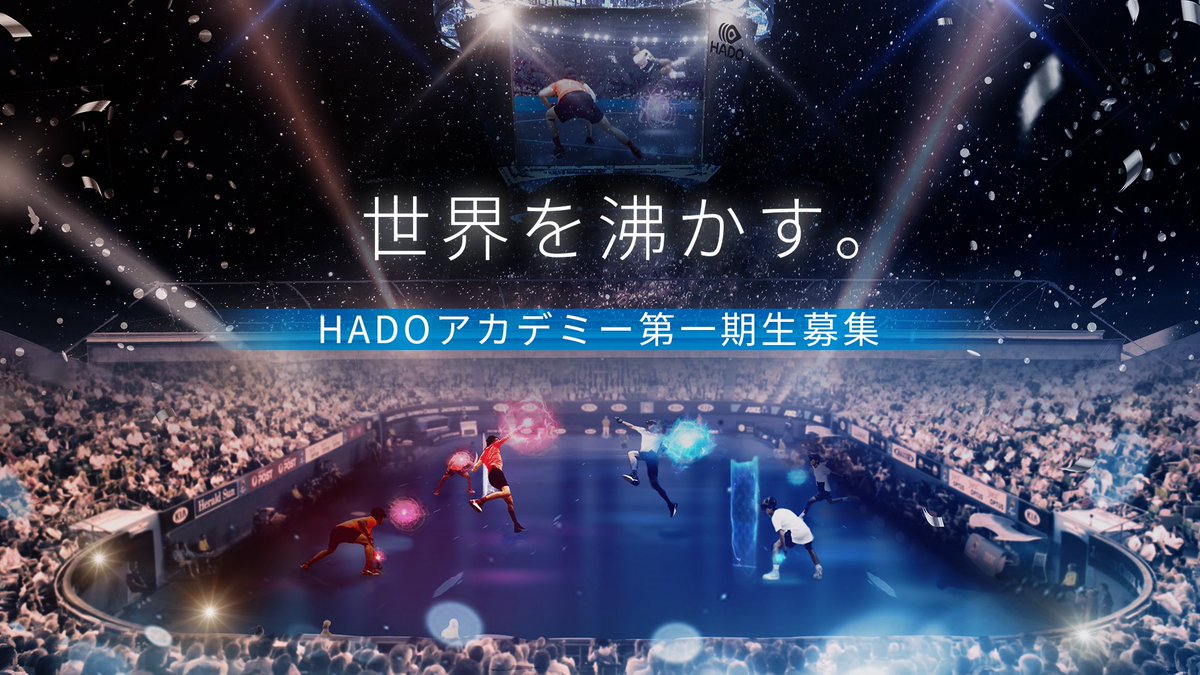 ・Academy Profile
Name:                          HADO Academy
Address:                      1-1-6 Uchisaiwaicho, NTT Hibiya Bldg 8F
Chiyoda, Tokyo 100-0011
JAPAN
Course Term:              Total of 5 classes
*Students may complete these five classes within the first year from their initial class.
Course Fee:                  ¥5,000
*Students who complete the program and form an official HADO team get back the ¥5,000 course fee.
Requirements:             Must be at least 13 years old
*Players already competing as an official HADO team may not participate in this training program.
Availability:                 8 classes held per month for the initial class
10 classes held per month for the standard classes
Website:                 https://hado-official.com/academy/LP/
・Course Registration to Official HADO Team Formulation
HADO Academy makes it easy to register for the program and enter the future of sports as an official HADO team through a seven-step process.
Step 1: Register as a LINE friend
Step 2: Make a reservation through the application form on the official HADO Academy LINE account.
Step 3: Join your first class
The initial class is made up of a 15-minute orientation,
a 60-minute lecture, and 45 minutes of trial matches.
Step 4: Take four standard classes
The standard classes are made up of 60 minutes of basic training,
20 minutes of skill assessment, and 45 minutes of practice matches.
Step 5: Graduate the program and earn your right to form an official HADO team!
Step 6: Create a team of 3 to 5 players with at least two other graduates from the HADO Academy.
Step 7: Get certified as an official HADO Team
Upon certification as an official HADO team, each team member
qualifies for the cash back program to get back their ¥5,000 in course fees!
・Official HADO Team Overview
Official HADO teams join the All-Japan HADO Rankings and can compete in exclusive HADO 500 tournaments to fight their way up the rankings via HADO Rank Points (HRP).
HADO wants to ensure official HADO teams have the resources they need to actively participate in techno sports. This is why meleap, inc., the organization behind HADO, provides financial support to help official teams take part in official HADO tournaments. Many players from official HADO teams are also asked to join events as well as appear in television and print media.
The growth of techno sports will expand the possibilities for official HADO teams with the dawn of the HADO Pro League in 2021. This is your chance to get in early on the future of the techno sport set to surpass the likes of soccer!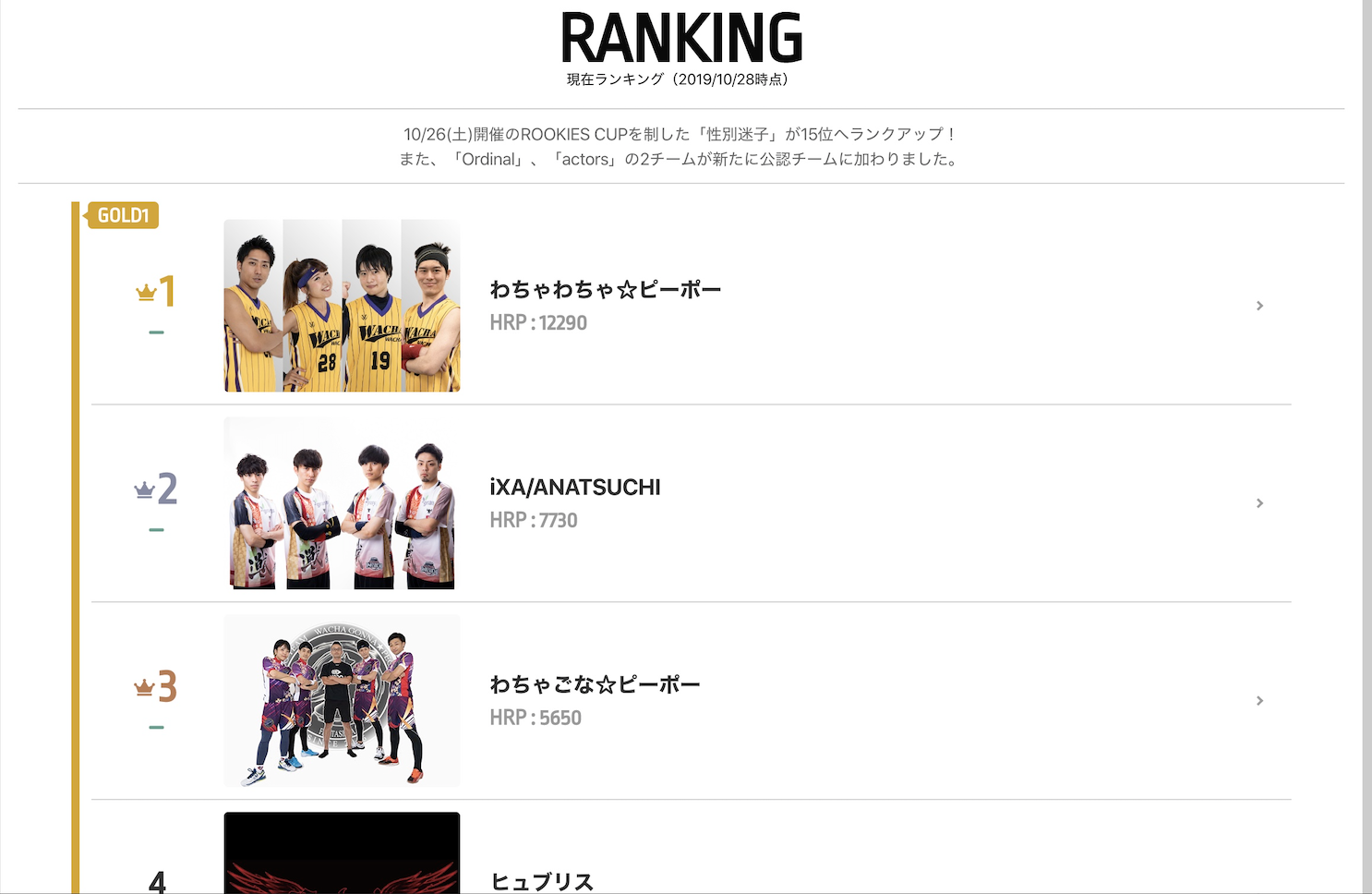 ---