HADO extends its sports school of future to Nagoya! HADO Academy at Wellness Square Shinsakae will be launched on April 1 !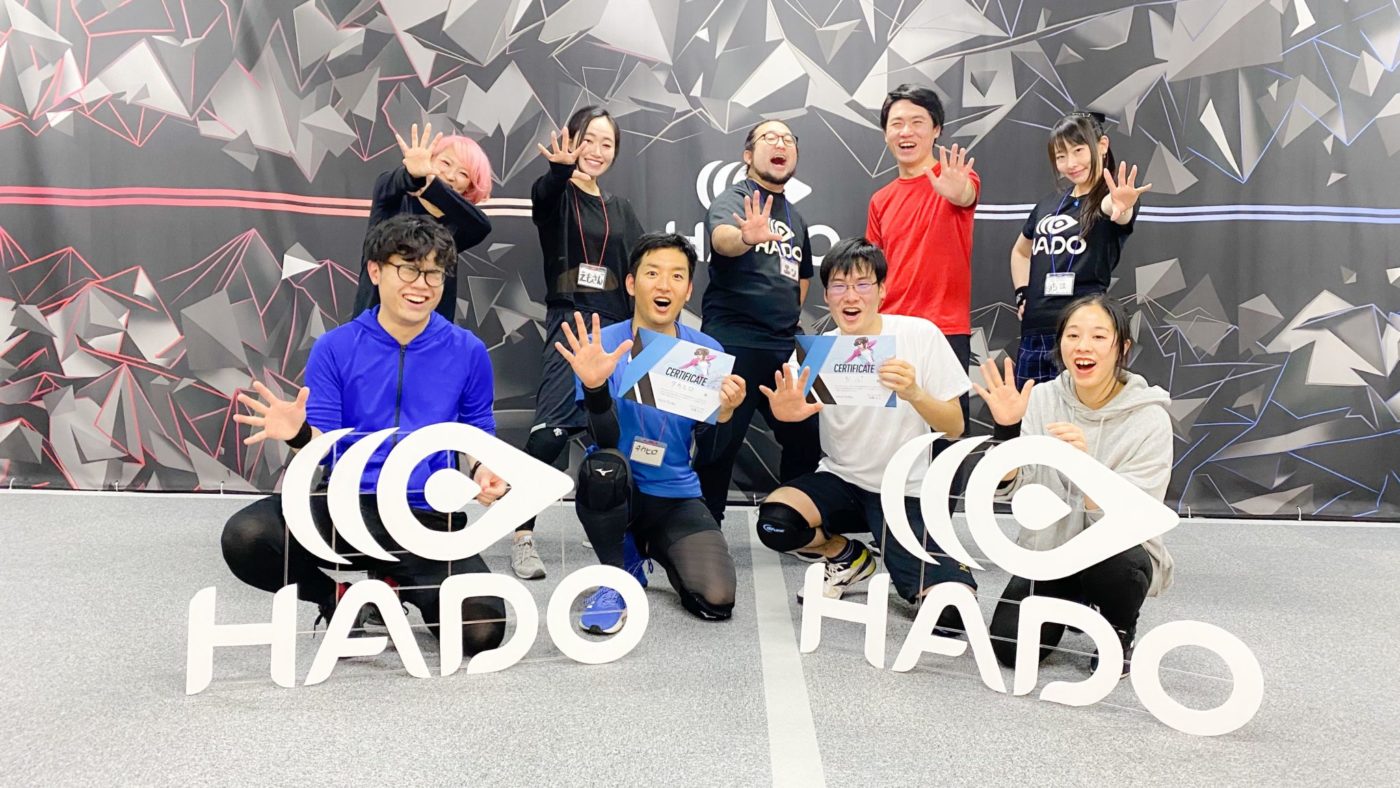 On April 1, 2020, the Wellness Square Sinsakae at Shinsakae in Naka-ward, Nagoya will be the second location where you can access to the successful "HADO Academy" already opened at Hibiya in Tokyo. It is the first time for the academy to be introduced to the locals.
・HADO Academy opens its second school in Nagoya
The sports school of the future, the HADO Academy, was launched in October 2019 at the office of meleap Inc.(Location: Chiyoda-ward, Tokyo) to turn out more than 150 students as of today(March 18, 2020). Now the school opens its new doors on April 1, 2020 at the Wellness Square Shinsakae(Location: Shinsakae, Naka-ward, Nagoya) to teach the excited Nagoya locals new to the sport how to play HADO effectively.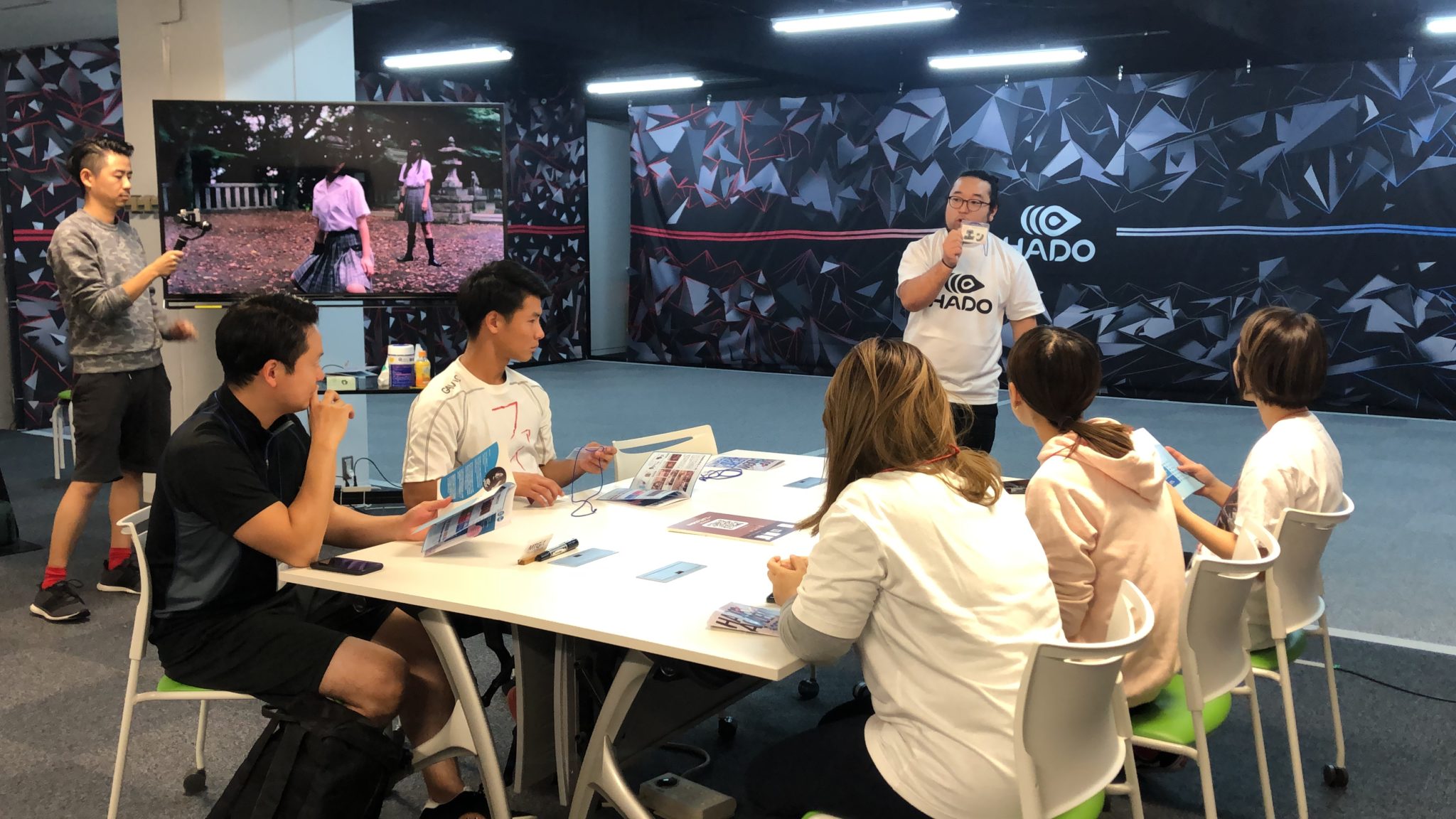 The academy offers the new excitement to anyone with a passion for techno sports so that they can pursue their new interest as learning the techno sport that integrates the latest Augmented Reality (AR) technology into traditional sports. The comprehensive curriculum with five-time lessons teaches the HADO beginners the fundamental rules as well as the basic techniques and skills required to win the official HADO games.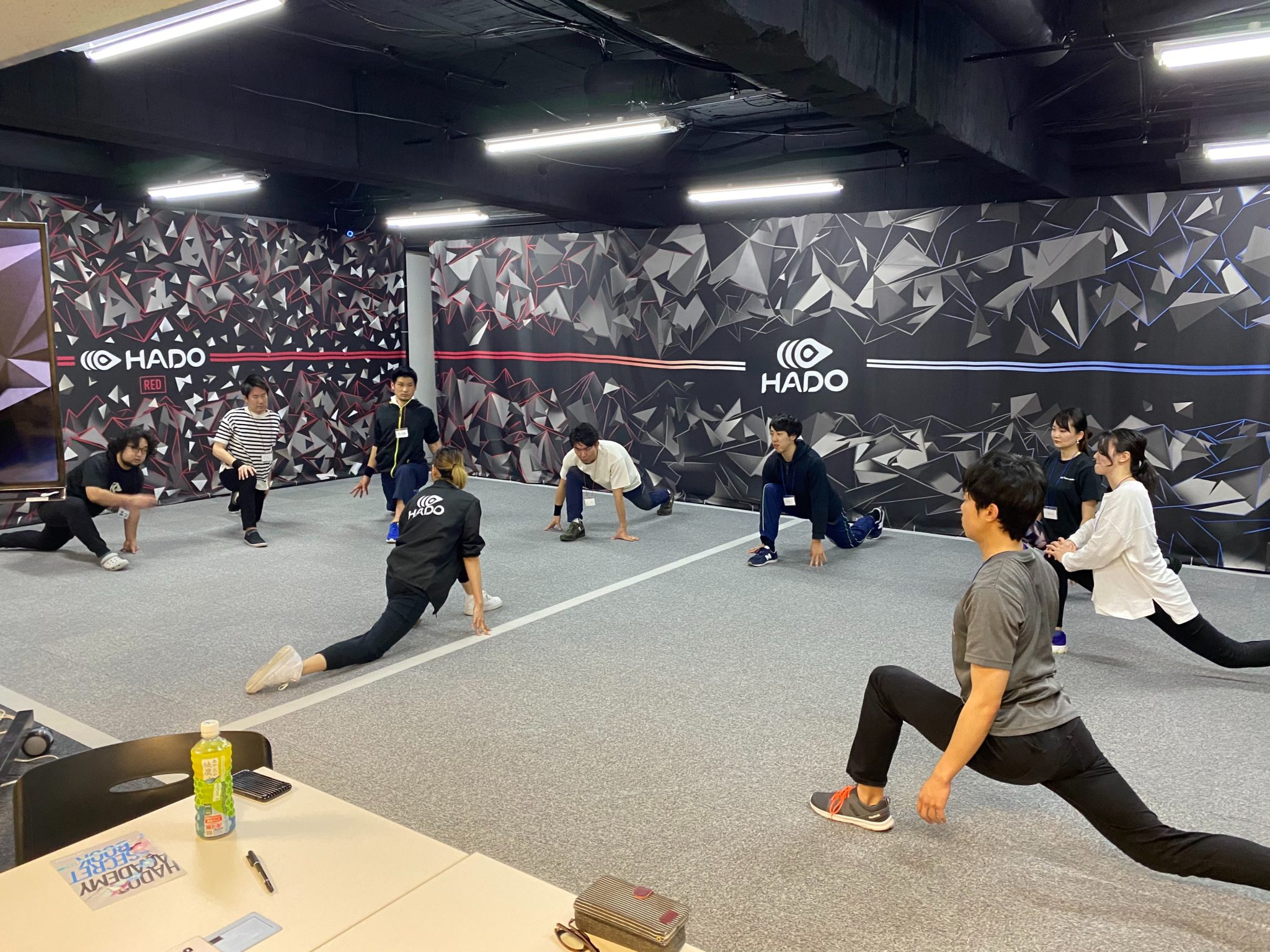 (Stretching before the class)
Students who join all the five lessons to graduate the academy can earn a right to form an official HADO team. meleap Inc. also provides them with financial support to help official teams actively participate in the sport as our partners to promote HADO to the rest of the world.
As a pioneer of techno sports business, we aim to create a completely new sports culture throughout the world. We can't wait to see the academy graduates from Sinsakae growing in their skill to become major players leading the sport.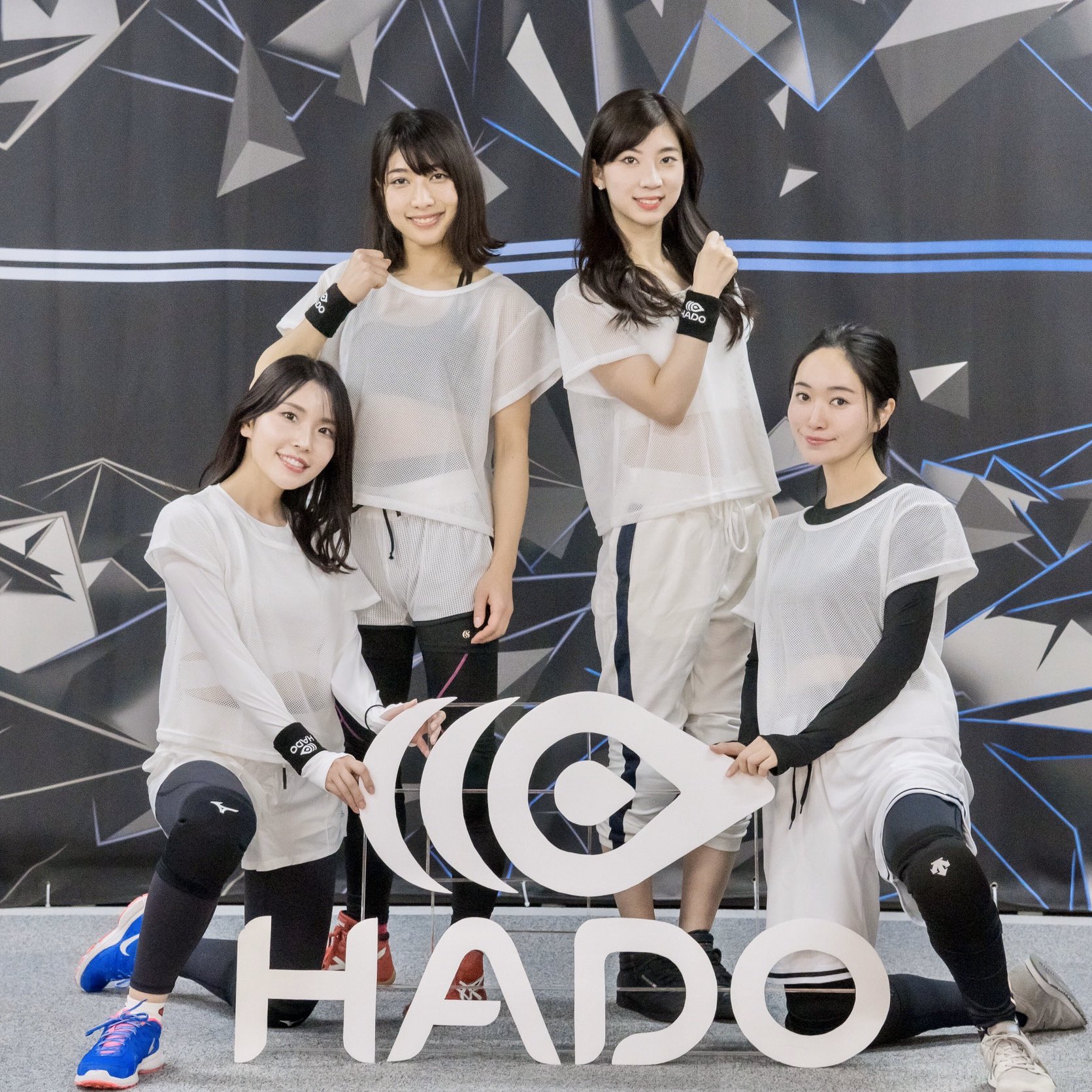 (new team graduated from HADO Academy : C・Rayel)
・HADO Academy Profile
Name: HADO Academy Wellness Square Shinsakae
Address: 2-45-26 Shinsakae, Sport Nagoya Bldg. 3F, Naka-ward, Nagoya, Aichi, Japan
Schedule: 19:30-21:00 & 21:10-22:40 on every Wednesday
Entry fee: ¥5,000
Course fee:¥500 per lesson
Course term: Total of 5 lessons ※Students may complete these five lessons within the first year from their initial class
Required number of participants: available from one participant
Requirements: Must be at least 13 years old
※Players already competing as an official HADO team may not participate in this training program
Special website:https://hado-official.com/academy/LP/nagoya.html
★Chance to get back your¥5,000 in entry fees!!Students who complete the program and form an official HADO team of 3-5 players including at least two other Academy graduates can get back the¥5,000 entry fees!!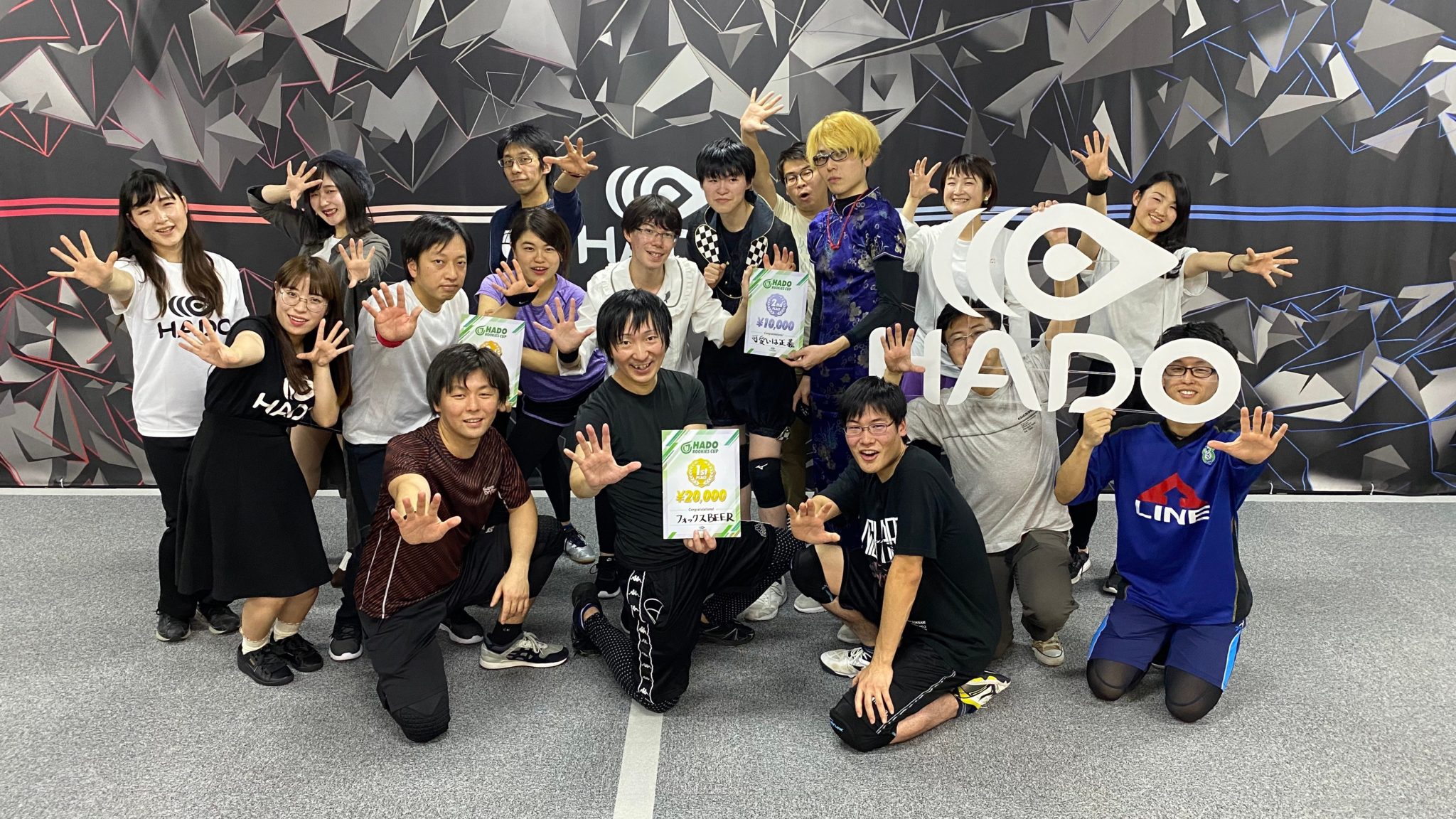 (HADO Academy Cup)
---