meleap Inc. and Horipro Inc. Sign Capital and Business Alliance Agreement to Accelerate Growth of the Techno Sport HADO!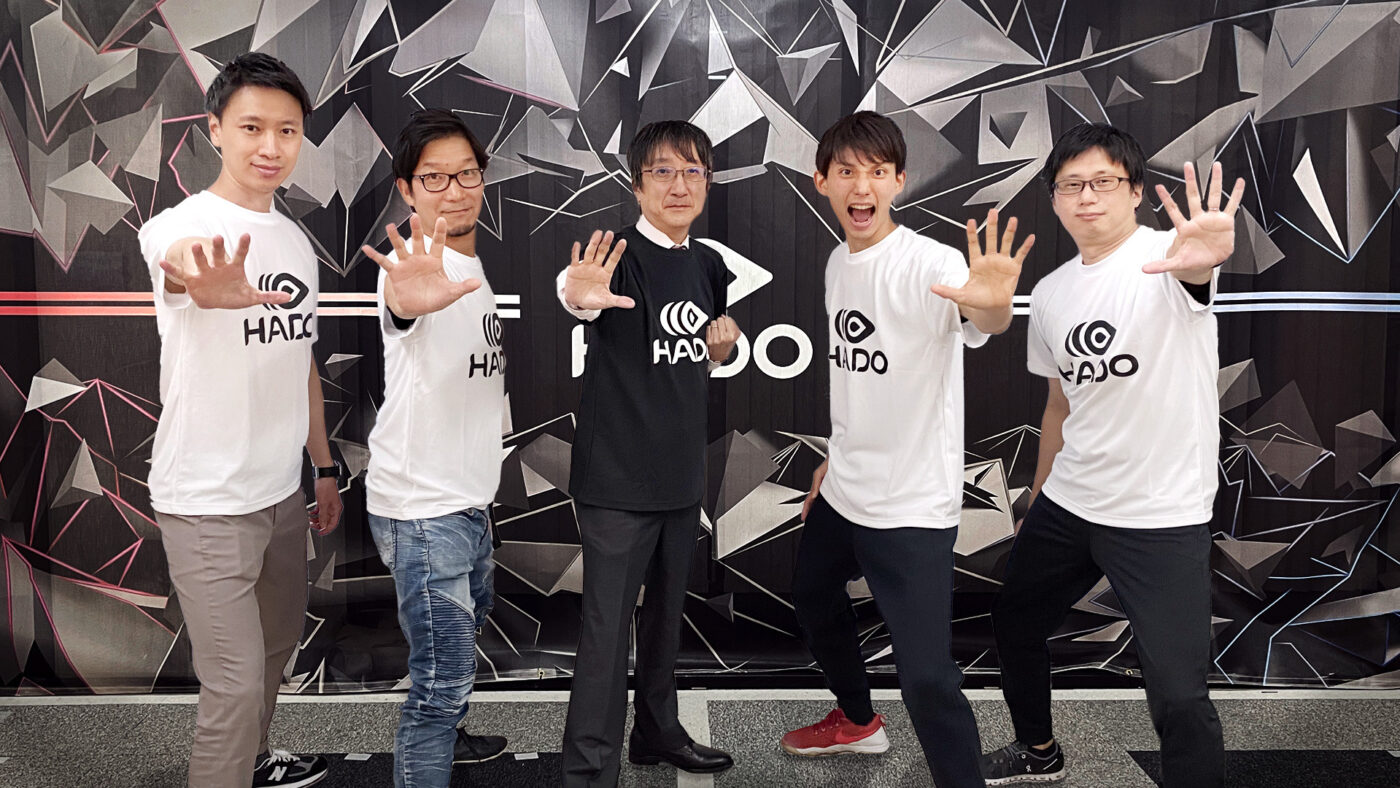 meleap Inc. and Horipro Inc. Sign Capital and Business Alliance Agreement to Accelerate Growth of HADO!
meleap Inc.(Location: Chiyoda-ward, Tokyo; CEO: Hiroshi Fukuda) that develops HADO business in 36 countries worldwide has concluded a capital and business alliance agreement with Horipro Inc. (Location: Meguro-ward, Tokyo; CEO: Yoshitaka Hori) to advance further growth of the leading-edge techno sport HADO integrating Augmented Reality (AR) technologies.

・About Capital and Business Alliance Agreement
Under its company vision of "giving hopes and dreams to the world through techno sports", meleap Inc. has been driving forward the AR techno sport throughout the world. Ever since its inception in 2014, HADO has witnessed its rapid growth to have been played by more than 2.5 million people as expanding its franchise business to 80 locations in 36 countries around the world as of July 2021. The future of sports has also taken the steps to a totally next level since 2020 to launch a ''Player & Viewer Engagement Platform'' with Japanese idol as HADO players to encourage fans to join the games via a dedicated app to watch and cheer on their favorite teams by Augmented Reality. The Japan's innovative start-up has continued to grow the AR techno sports contents even in the era of the coronavirus pandemic.
Horipro Inc. is not only a talent agency in Japan but also a comprehensive entertainment enterprise that provides a wide range of services related to live performance, film, music, and sports. Constantly responding to the changing needs of society and people over time, the Japan's top-tier entertainment group has strived to create unique and premium contents to deliver courage, joy, and laughter to the people in Japan as well as around the world.
Sharing the business philosophy of giving courage and happiness to everyone around the globe even in this insecure era, the two businesses being in the forefront of the entertainment industry have started the new partnership for the following businesses:
Cultivate, educate, and manage HADO player base to develop solid HADO talents, based on the experiences and know-hows developed by Horipro as the entertainment expertise
Create holy ground of HADO by hosting three major HADO leagues at the entertainment facility in front of Kawasaki station that Horipro produces and that completed in the spring of 2023
Collaborate in the development of new HADO content
Collaborate in selling event business by using HADO contents.
・Company Comments about Partnership Agreement
Hiroshi Fukuda, Founder and CEO of meleap Inc.:
"We have experienced the astounding global growth to constantly increase the number of players since the launch of HADO. Amid the global pandemic, we saw the advancement of our global business was stagnating like other industries' sufferings, but getting back on the growth track in part because of the newly launched viewing contents to prompt more engagement among fans.
What we are aiming for is to realize our vision of pioneering HADO as a professional sport set to surpass that of soccer and become the world's most played and watched sport. To engage in the ambition, we partner with Horipro for the opportunities of utilizing their assets and experiences in the entertainment industry to accelerate further growth of the future of sports.
HADO will continue to deliver hopes and dreams to a wider demographics around the world to increase enthusiastic fans about playing and watching the techno sport. Let's keep an eye out for all the actions coming from the eSport revolution to witness the worldwide phenomenon of techno sports and entertainment!"
Yoshitaka Hori, Chairman and CEO of Horipro Inc.:
"For over sixty years since its foundation, our company has been committed to creating and providing the most needed entertainment contents in each era.
We are just proud of ourselves being able to work with meleap Inc. through the partnership agreement to advance the innovative techno sport integrating AR technologies. In collaboration with the HADO founder to add more value to the AR sport with the combination of sports and entertainment, we offer the thrill and excitement of HADO to all demographics around the globe regardless of gender, age, or nationality.
All you have to do is just to experience the taste of the techno sports ''HADO'' now!"
・Company Profile
meleap Inc.
Location: 1-1-6, Uchisaiwai-cho, Chiyoda-ku, Tokyo
Foundation: January 2014
Business: AR Sports & Entertainment
Horipro Inc.
Location: 1-2-5, Shimomeguro, Meguro-ku, Tokyo
Foundation: May 1963
Business: General Entertainment
・Inquiry
meleap Inc.
E-mail: [email protected]
Horipro Inc.
Person in charge:Sunobe
E-mail: [email protected]
---