Senju in Tokyo becomes next place fans can enjoy HADO! New HADO ARENA at Mizuno Sports Plaza Senju debuts on April 2!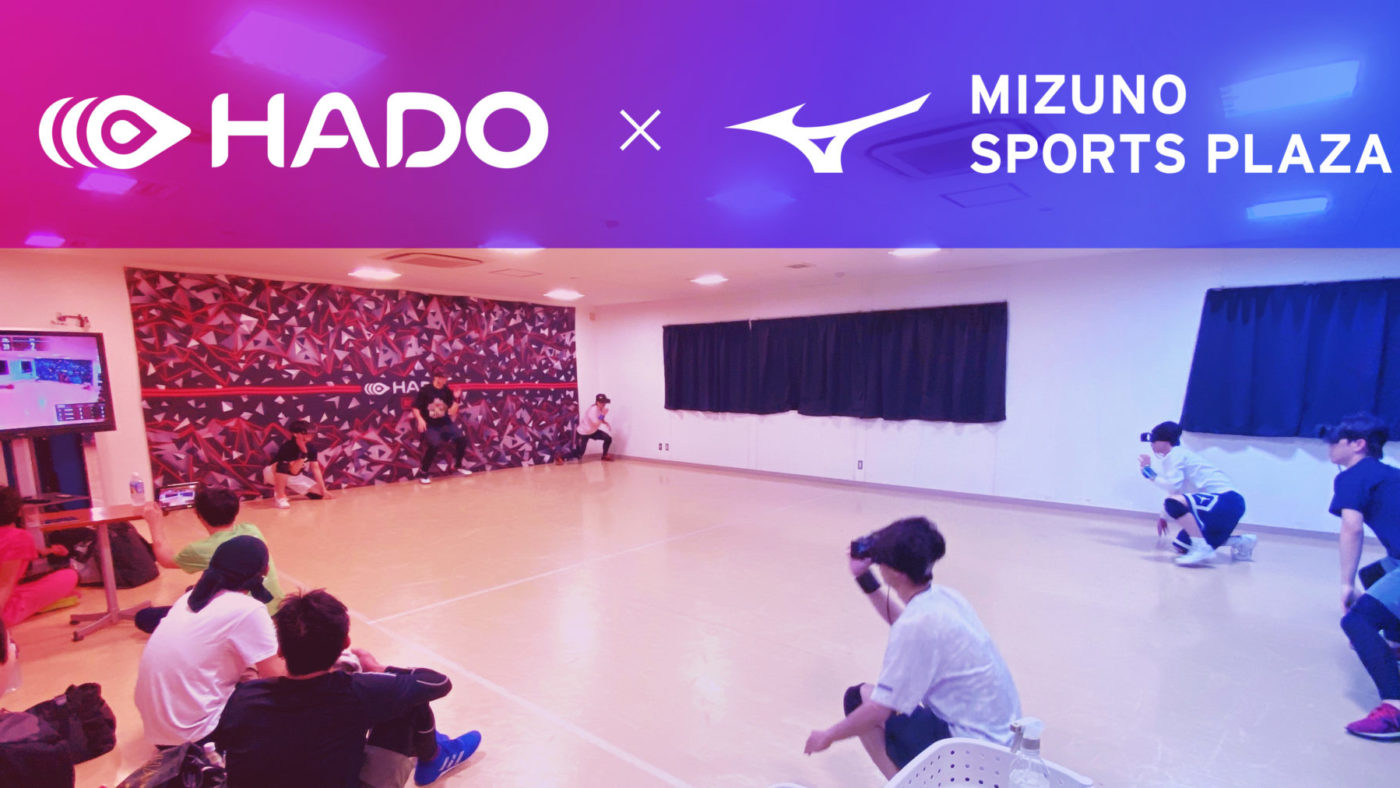 meleap Inc.(Location: Chiyoda-ward, Tokyo, CEO: Hiroshi Fukuda) will proudly introduce HADO, the next generation's techno sport utilizing Augmented Reality(AR) technology in a multipurpose room inside the Mizuno Sports Plaza Senju operated by Mizuno Sports Service (Location: Osaka-city, Osaka, CEO: Yoshimasa Shinomura) on April 2, 2020.
As a customer-friendly sports facility, this official-sized, 10m long and 6m width HADO ARENA is fully air-conditioned, and also offers ladies' and men's locker rooms and heated showers inside the indoor and outdoor sports complex where futsal courts and multipurpose courts are also located.
It is also a great spot for office workers to visit straight from the office. Without prior reservations, players can use rental sportswear and shoes services before enjoying playing as much as they want with the convenient per-hour charge system.

・Mizuno Sports Plaza and HADO ARENA Profile
Name: Mizuno Sports Plaza Senju
Starting Date: Thursday, April 2, 2020
Available time:
Available time for a play will change depending on the day of the week and may also be subject to change depending on group reservations.
Please check the availability in advance on the website below.
http://www.mfpnet.com/reserve.php?plaza=10003
You can make a reservation at the stroke of each available hour.

For the experienced players only. No assistance to the beginners is offered.
Address: 19-1 Sekiyacyo, Senju, Adachi-ward, Tokyo
Playing fees: One-hour unlimited plays for 1,500 yen
From April 2 to May 31, players can receive a special offer of 750 yen per hour, 50% off the regular fee of 1,500 yen per hour as a special promotion to celebrate the grand opening.
Rentals:
Sportswear 330 yen
Sports shoes 550 yen
The store's homepage:
Contact information:
Mizuno Sports Plaza Senju
03-3870-8504
(Business hours: weekdays 10:00-23:00 weekends and holidays 7:30-23:00)
---