The HADO Exhibition Rocks the Forum for Development of New E-sports in 5G Era!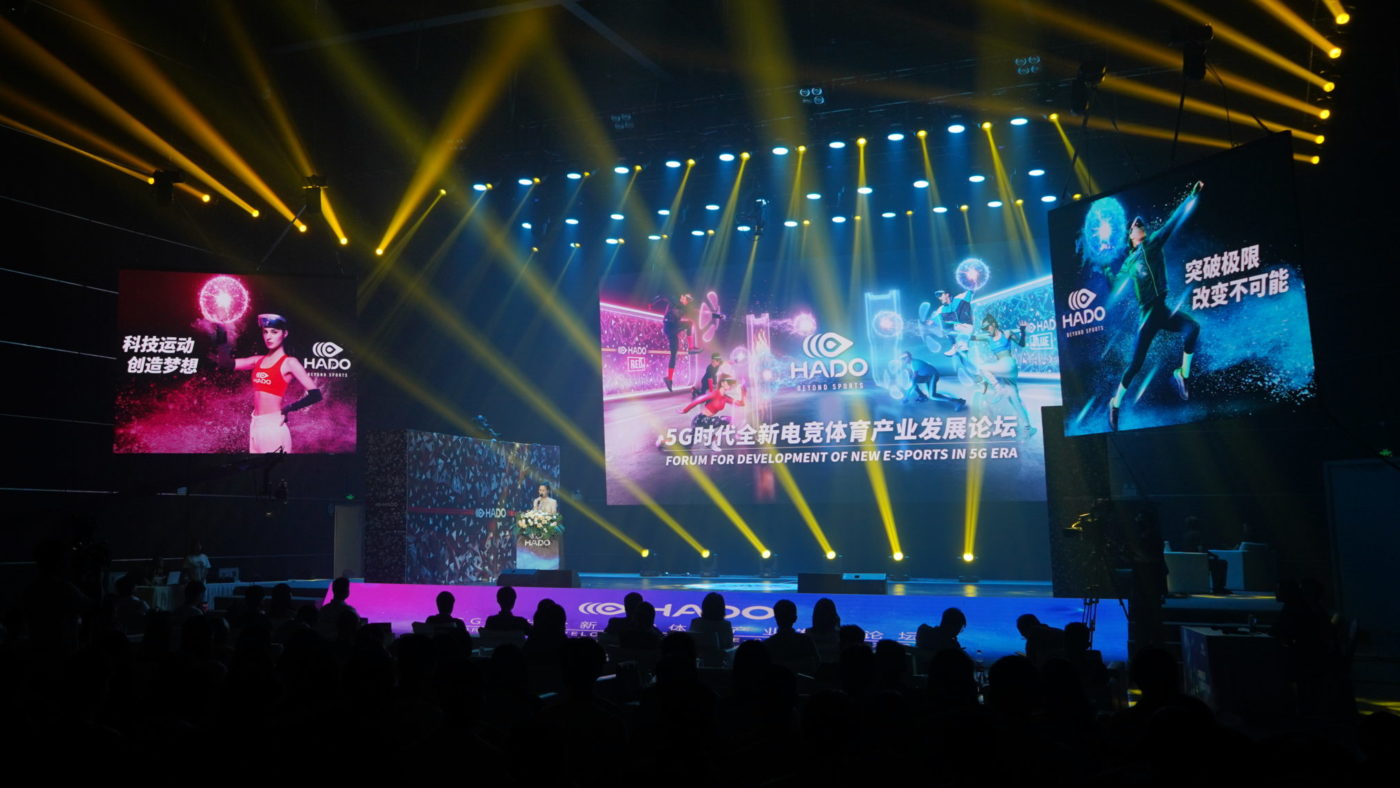 Changsha Malanshan Management Committee and YoungZong Culture (Shanghai) welcomed visitors to the Forum for the Development of New E-sports in the 5G Era on September 10, 2020. In addition to the numerous guest forums, keynote speeches, and comprehensive discussions about the ideal direction for development of E-sports in the 5G era, HADO took the stage with an exhibition game that put these theories into practice on a real-world court.
Forum for Development of New E-sports in 5G Era
The Forum for Development of New E-sports in 5G Era brought together leaders from the public sector, business representatives, and industry veterans to engage in an in-depth discussion and analysis about the challenges and opportunities that 5G brings to the esports industry.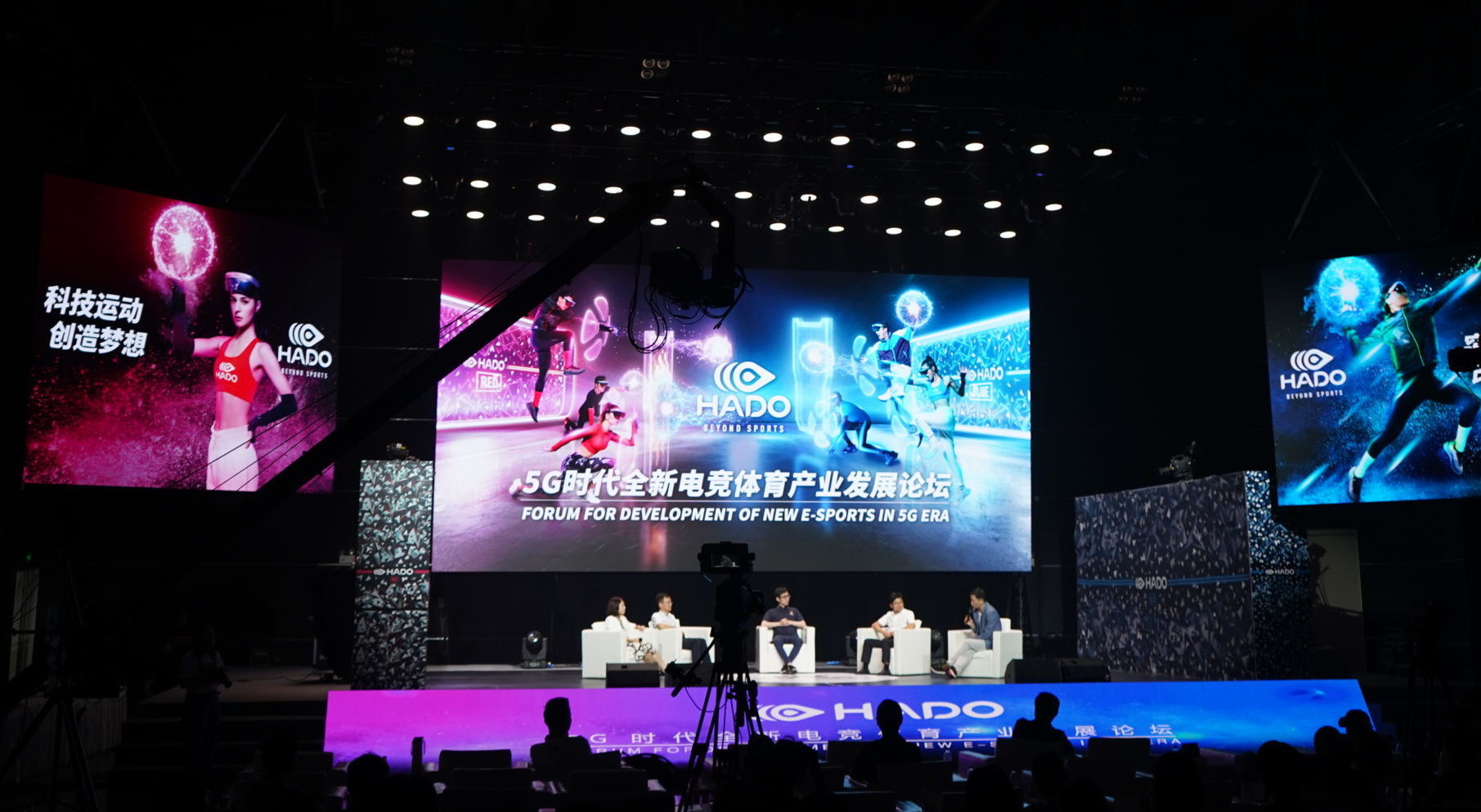 Many public and private giants from Shanghai, Beijing, Shenzhen and the rest of China actively participated in a variety of seminars at Minghe Studio 1 in the Changsha Malanshan Video Cultural and Creative Industries Zone, including Hunan Provincial Sports General Administration, Hunan Provincial Science and Technology Department, Hunan E-sports Association, Tencent Sports, and People's E-sports.
This thorough exchange of ideas across industries demonstrated the rapid development of sports and esports in China. Participants and visitors alike responded enthusiastically to the future prospects of the e-sports industry in a 5G era surrounded by IoT, Artificial Intelligence (AI), Augmented Reality (AR), Virtual Reality (VR) and the plethora of other technologies transforming conventional thought about sports.
HADO took center stage with an exhibition game that pushed the Forum to a climactic conclusion. The integration of sports and technology emphasized the topics discussed at the forum with a dazzling battle between teams vividly demonstrating the infinite possibilities of techno sports.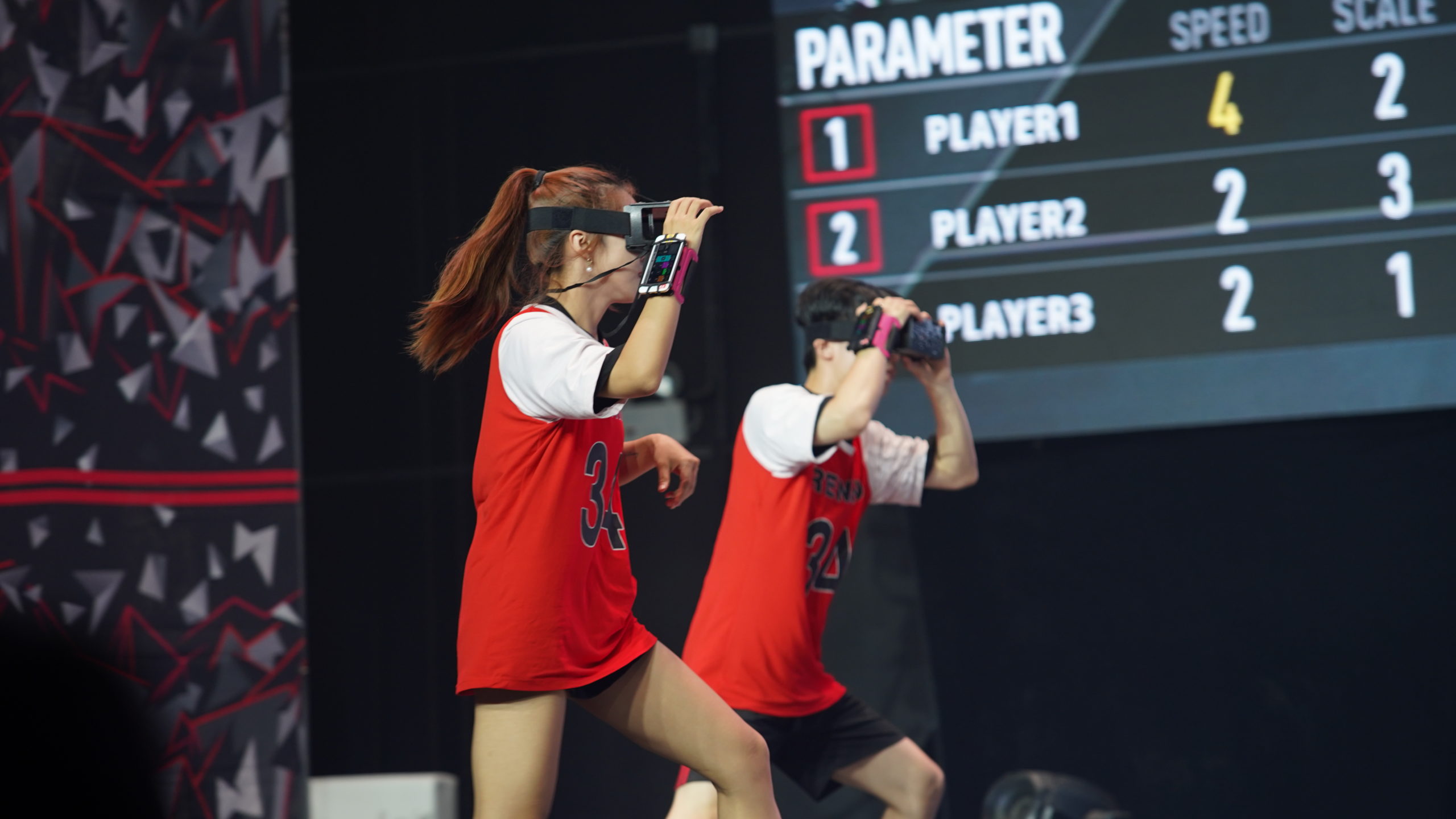 Breaking Barriers Between Sports and E-sports in the 5G Era
The commercial value of sports and e-sports is expected to fully flourish as the advent of 5G in China ushers in a new generation. The arrival of a new era integrating 5G with innovative technologies creates opportunities never before thought possible in sports. Empowered by Augmented Reality (AR) and Virtual Reality (VR), the sports sector is shattering the traditional boundaries between sports and esports for everyone involved from athletes and spectators to sports businesses.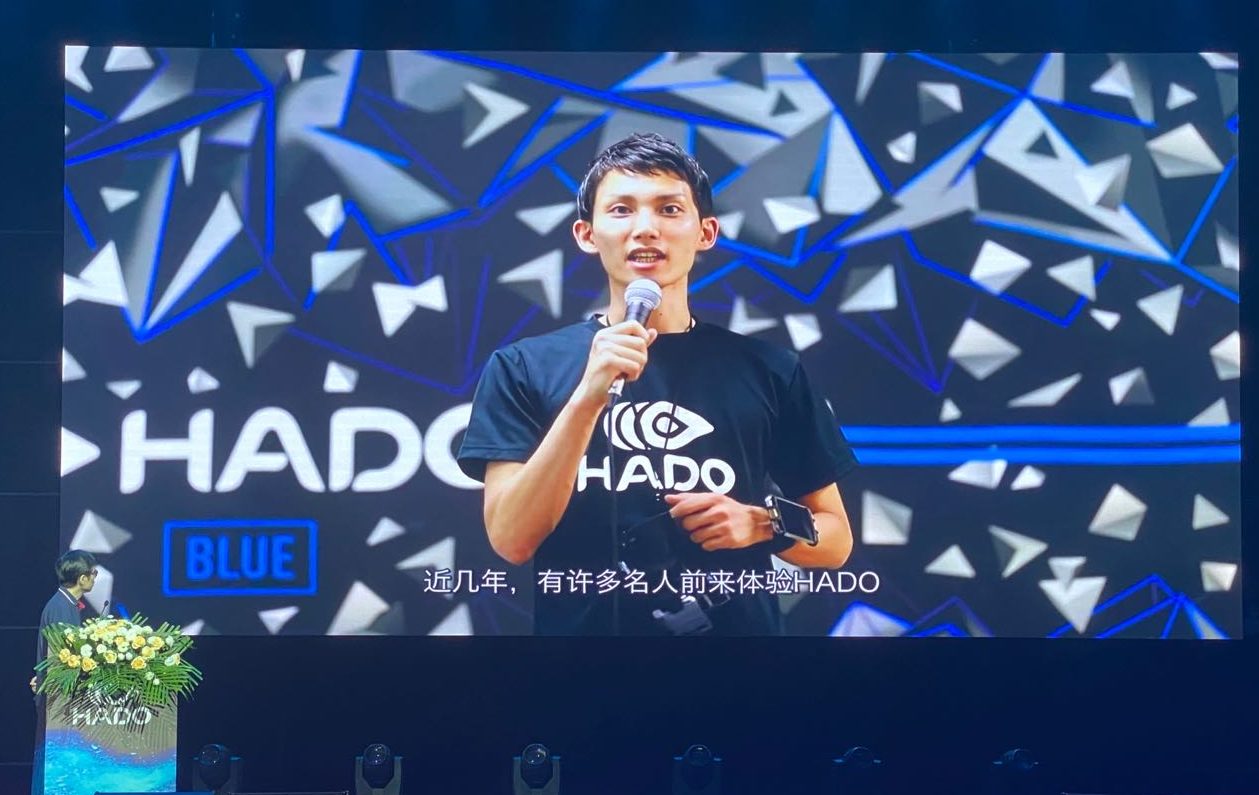 HADO has been highlighted as a driving force of this sports revolution. The excellent playability and high-level tournament action have attracted millions of people across the world to jump into techno sports and made HADO a rising start in the esports industry. This innovative techno sport has found an amazing balance between traditional sports and esports through AR technology.
Since its inception in 2014, HADO has continued redefine not only the relationship between sports and esports but also blurred the line between player and spectator. Audiences no longer watch from their homes or the stands but become an active participant in the game. Athletes also no longer simply performance on the sports stage but take part in an E-sports community developing a more open, diverse and sustainable platform.
The esports industry will surely continue to push the evolution of sports in new and unexpected directions through ingenuity and technology.
---