The first HADO ARENA in East China to launch in Hangzhou!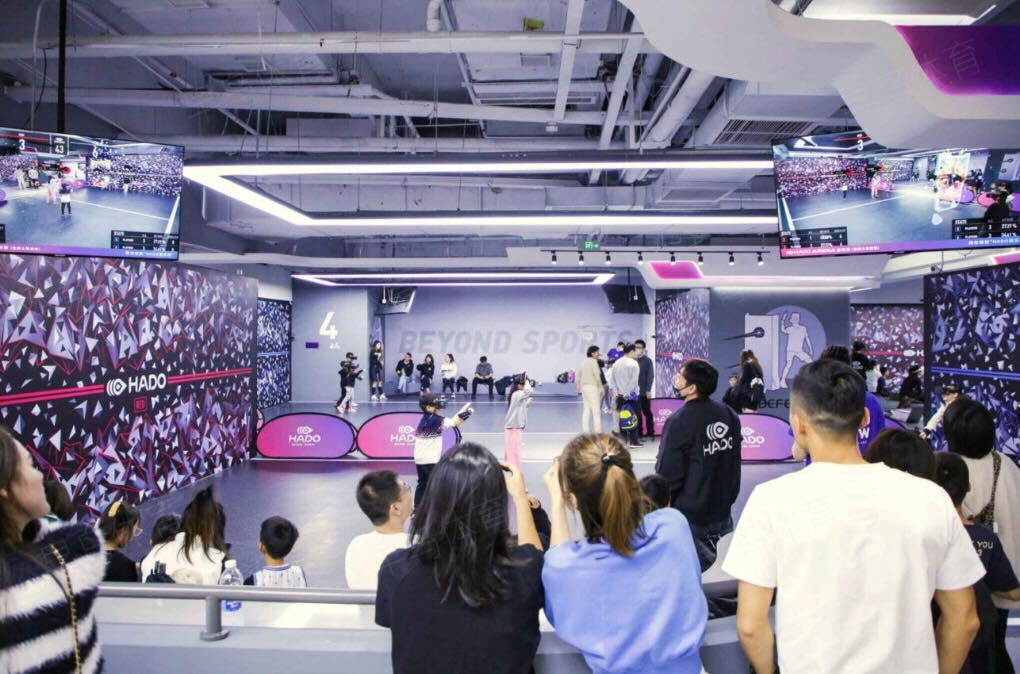 Since the premiere of China's first flagship store of techno sports, "HADO ARENA Shenzhen Longhua", in Shenzhe […]
Since the premiere of China's first flagship store of techno sports, "HADO ARENA Shenzhen Longhua", in Shenzhen in 2021 as the world's largest HADO facility, the one-of-a-kind AR sport has accelerated its growth in the country to generate a buzz with excitement throughout all generations.
The cutting-edge arena has become a trend-setting destination providing not only multiple tournaments and competitions but also a variety of live events and festivals on a regular basis to capture the fancy of both newcomers and techno sports savvies. Even local news reports and variety shows frequently feature HADO and its new platform to rank among the best hits on various platforms.
Experiencing a huge HADO boom in China, on November 20, 2022, the AR sport launched HADO ARENA Hangzhou Joy City as the first venue dedicated to HADO in East China to captivate more fans to speed up its progress in the country.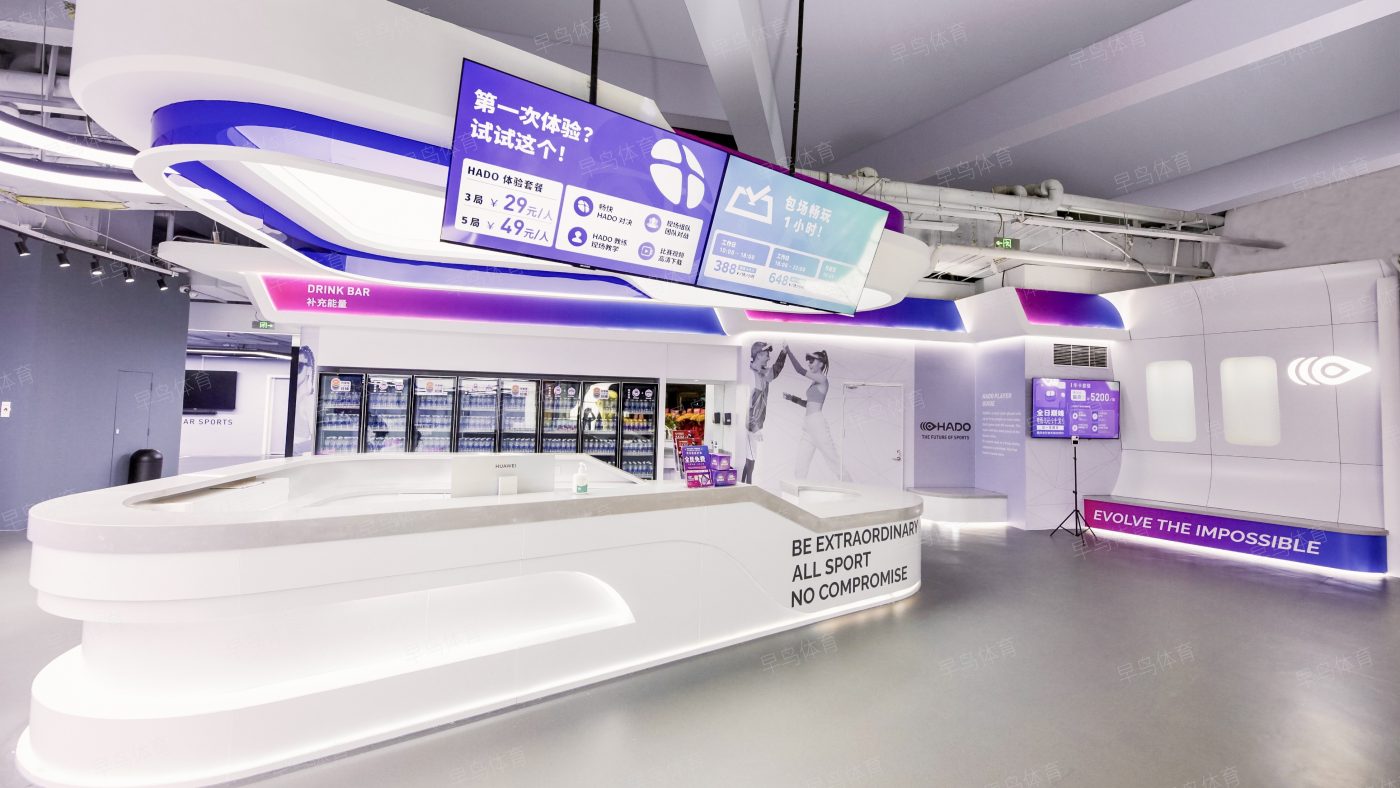 The HADO ARENA in Hangzhou is one of the flagship stores conducted by Guangdong Joinnew Sports Co., Ltd. which also operates the Shenzhen store. Located on the 5th floor of Hangzhou Joy City shopping complex, the latest AR facility covers approximately 1,000 square meters and offers a variety of activities including hands-on sessions, official tournaments, and the futuristic sports school, HADO Academy.
This is the perfect place to join the HADO community as players can communicate with their playmates and visitors through warming-up exercise, practice, or post-game relaxation, which creates an unprecedented techno sports experience for anyone who want to get a taste of the latest trends.
The latest popular sports destination in Hangzhou
The HADO ARENA acts as a spot where players can form a sports community, as well as the perfect stage for them to showcase their performance on the two full-size courts. Players work up a sweat on the court and cheer with each other in the stands, while enjoy communicating with playmates and aiming for the highest honor of breaking a record in the competitions.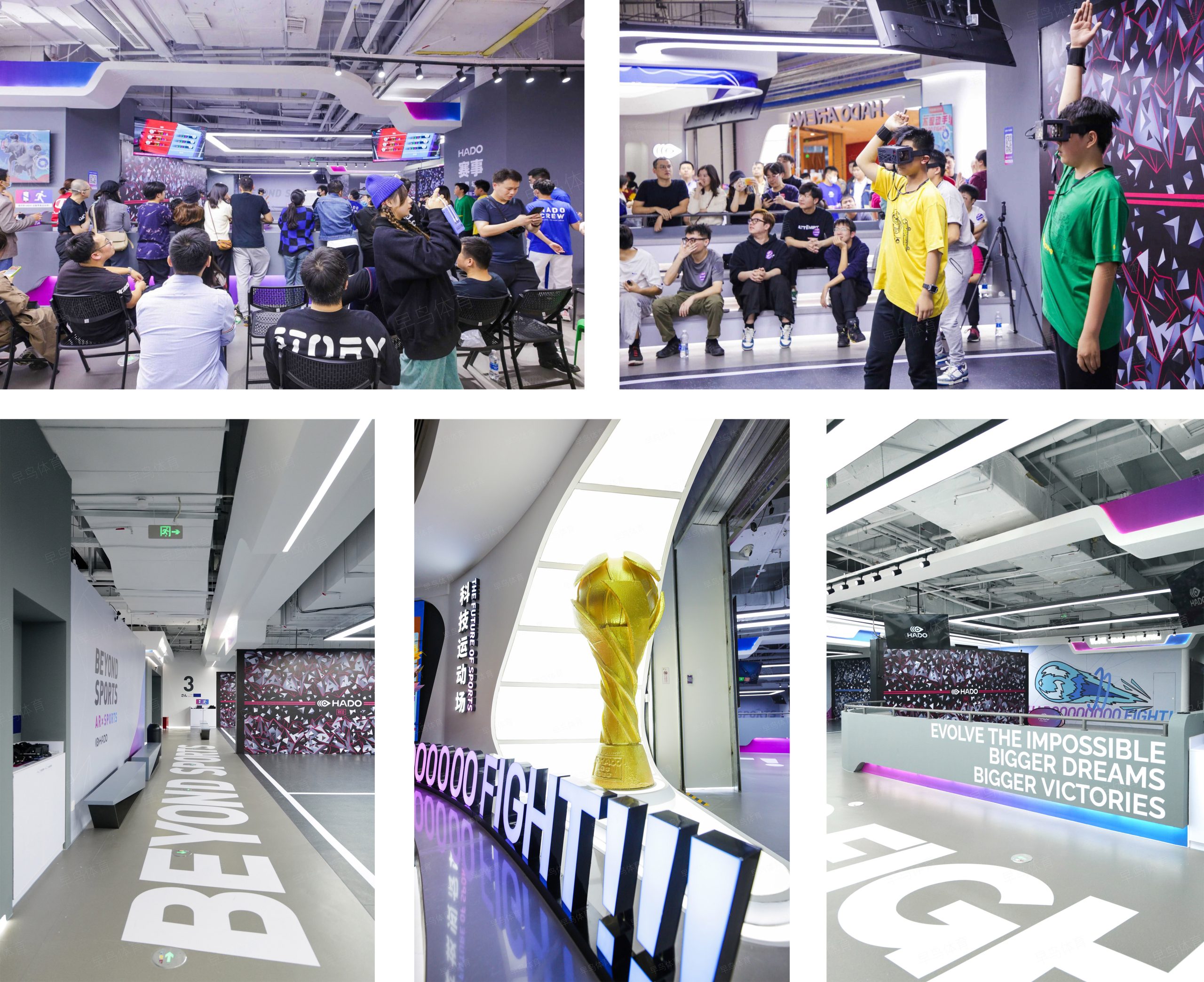 The world's most advanced AR technology provides a whole new excitement and joy of playing the future of sports to every generation in Hangzhou.
 Flagship Store offering everything you need to enjoy the future of sports
The new flagship store of AR sport offers all the features fans and players need to enjoy HADO. Our commitment is to provide the world's best techno sport facility so that players can train and play on a regular basis to hone their skills. For the beginners, HADO instructors are available to help develop their techniques with the training programs tailored to each level of players so that they can quickly become proficient at the sport.
The official tournaments play a pivotal role in players' sports experience for a chance to compete and join the HADO community regardless of age, gender and physical ability.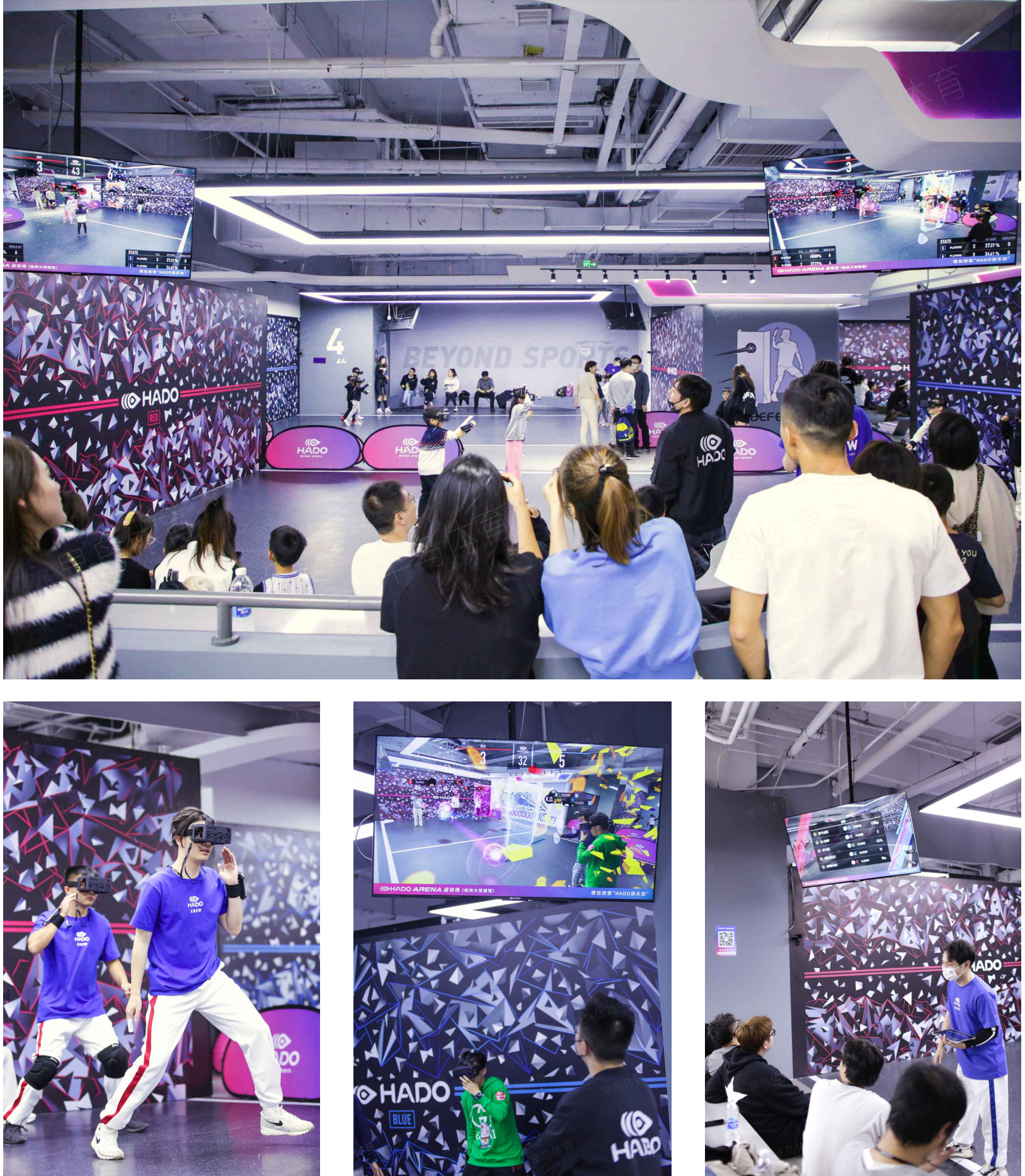 The arrival of techno sport HADO ushering in a new era of sports
Since its inception in 2014, HADO has become a talk-of-the-town sport as the perfect integration of AR technologies and physical sport that continues to evolve as expanding its fan base and popularity.
The HADO ARENA Hangzhou Joy City offers seven courts to accommodate players for any preference, along with two full-size courts suitable for hosting official tournaments and live-streaming events.
The spacious facility, covering approximately 1,000 square meters, also includes a refreshment area, exercise area, and changing rooms to provide a comfortable sporting experience for all visitors.
HADO is a strategic team sport to attract HADO athletes who want to test and exercise their abilities in the competitions and events. Various types of events, livestreams and competitions held all year around in the venue satisfy their thirst for competitive HADO and anyone who want to experience the future of sports.
The venue's operator, Guangdong Joinnew Sports Co., Ltd., will take a hands-on approach to various aspects of HADO by providing hands-on events, competitions, HADO Academy, and support for forming official teams to captivate all demographics. Together with the Shenzhen store, the center of the ever-evolving AR sport serves as the best place to cultivate HADO community in China to shape the future of techno sports.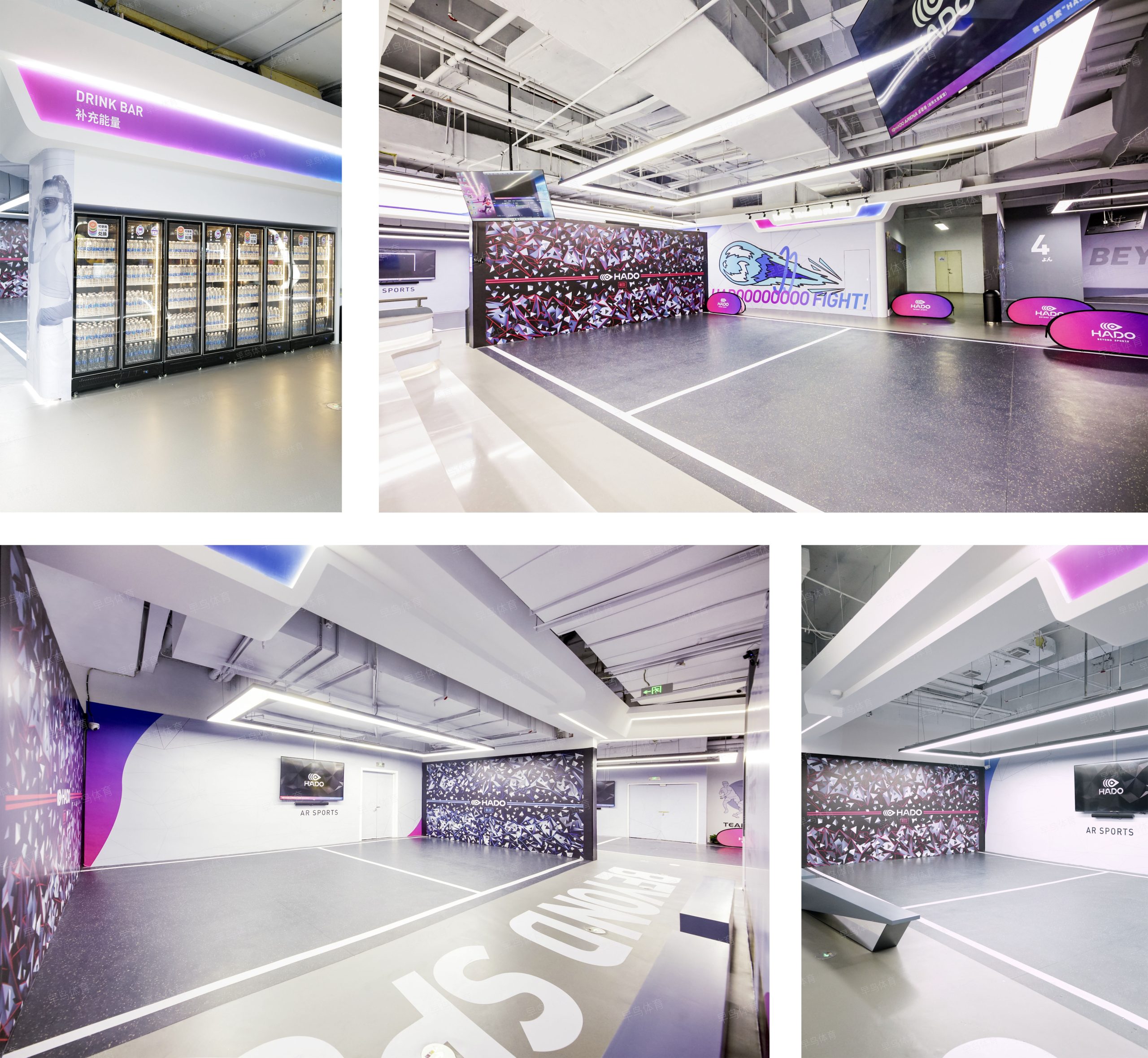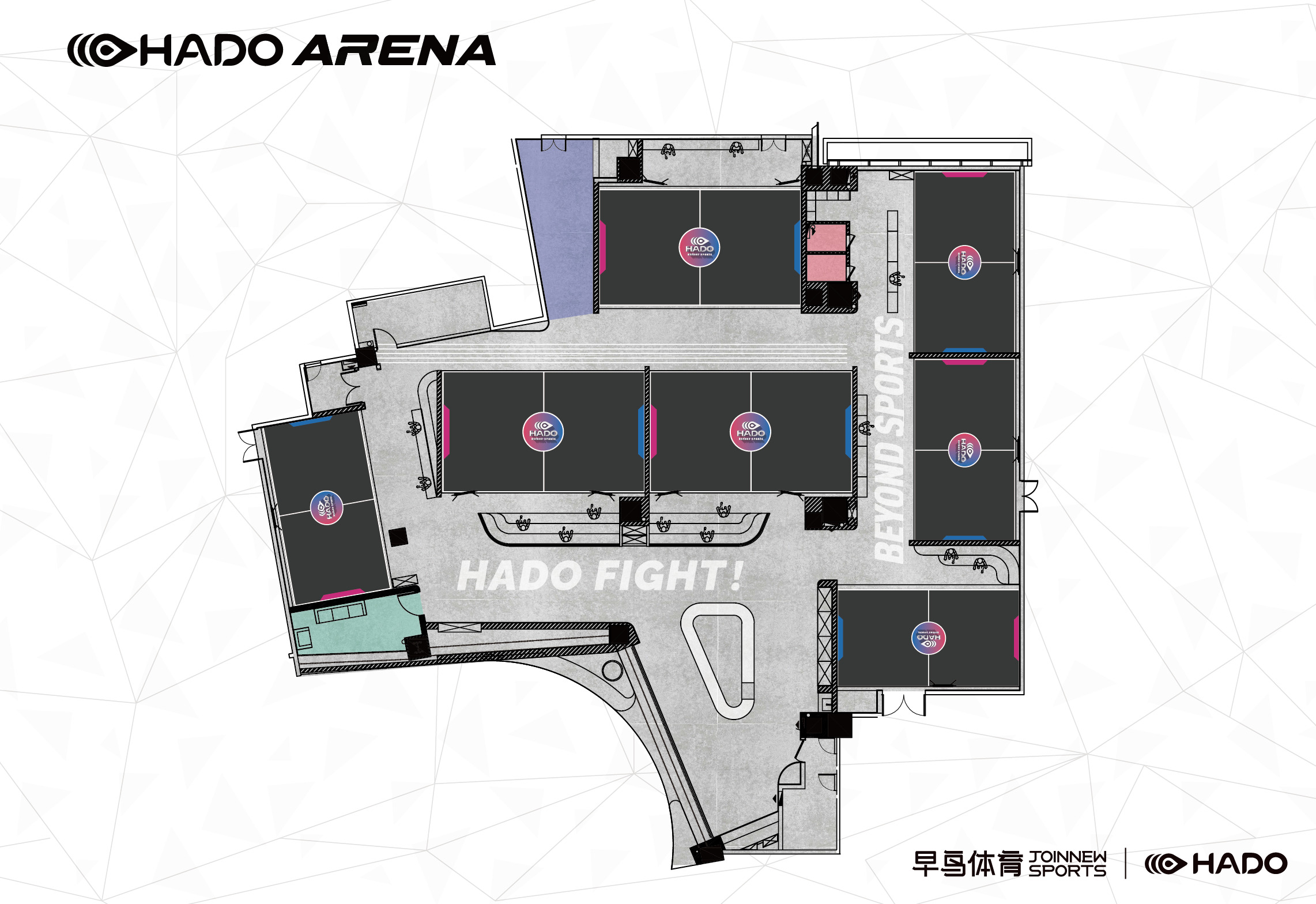 HADO Flagship Stores in China
Hangzhou
Name: HADO ARENA Hangzhou Joy City
Address: Joy City 5F, No1, Yinxiu Road, Gongshu District, Hangzhou, Zhejiang, China
Contact: +86-19106581907
Opening Hours: Monday to Sunday 10:00-22:00
Shenzhen
Name: HADO ARENA Shenzhen Longhua
Address: LG Floor, Area C, Yifangtiandi, Longhua Street, Longhua District, Shenzhen (at the passage between Areas B and C)
Contact: +86-755-28066684
Opening Hours: Monday to Thursday & Sunday 10:00-22:00 / Friday & Saturday 10:00-22:30