AR Sports HADO Opens New Global Flagship Store at AQUA CiTY ODAIBA as the Next Generation's Entertainment Facility!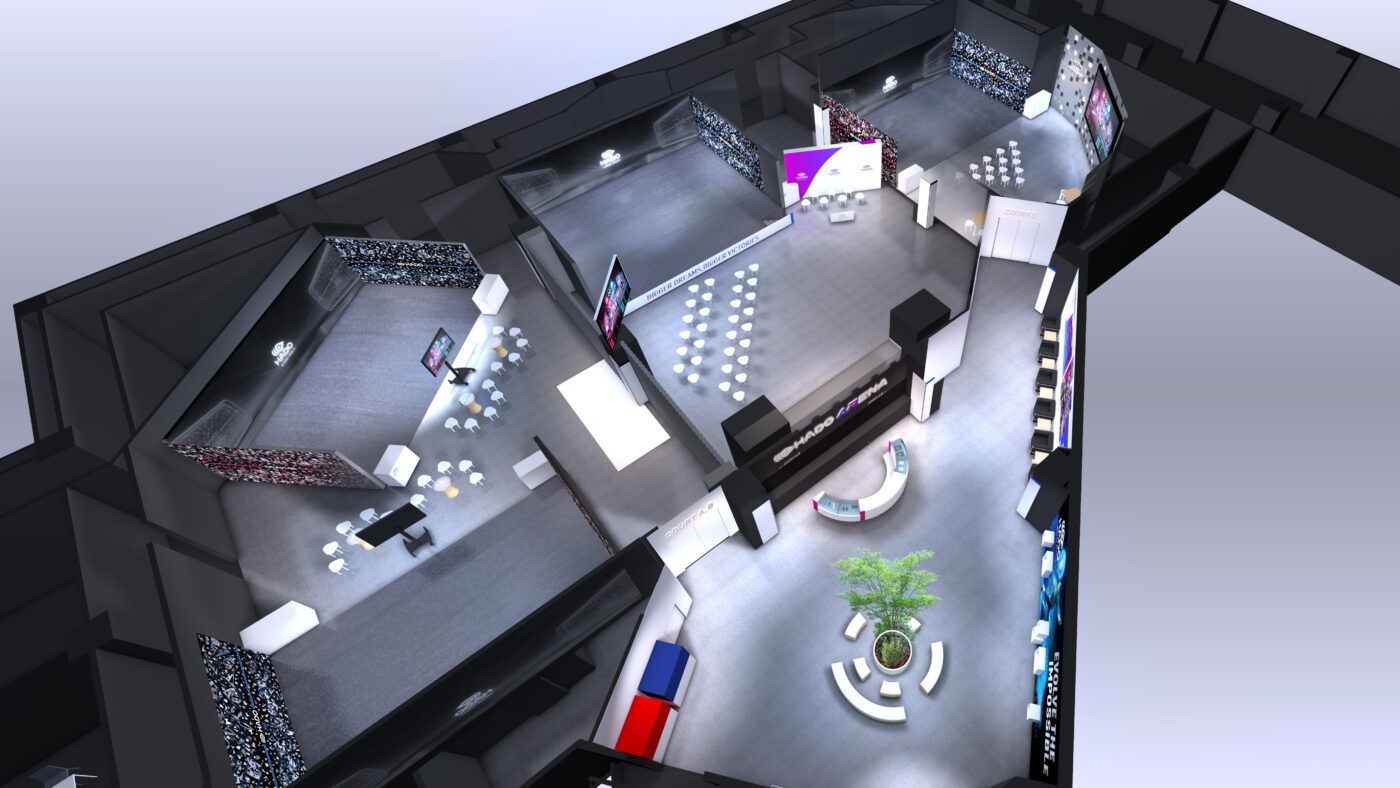 The Japan's largest techno sports facility celebrates its debut on Friday, April 1, 2022, offering (1400m²) 4 […]
The Japan's largest techno sports facility celebrates its debut on Friday, April 1, 2022, offering (1400m²) 4 full-size courts  that include a premium room perfectly suited for a group reservation as well as a grand stage exclusively used for official tournaments and live streaming events transforming spectator experiences via AR technology!
meleap Inc. (Headquarters: Chiyoda-ku, Tokyo; CEO: Hiroshi Fukuda), the founder of HADO which so far has been played in 36 countries worldwide, proudly announced the grand opening of a new global flagship store ''HADO ARENA ODAIBA'' inside the AQUA CiTY ODAIBA large complex shopping mall, Tokyo, on Sunday, April 24, 2022, with a soft opening on April 1st.

Global Flagship Store
HADO ARENA is a new venue platform only dedicated to HADO techno sports as part of meleap's global franchise business.
Among them all, HADO ARENA ODAIBA will act as a new global flagship store providing the perfect place for both the players who want to get a taste of the latest trends as well as serious players looking for a chance to hone their techno sports skills.
This center of global HADO communities offers four full-size AR courts along with a merchandise corner and a rest & break area where anyone can visit. The ''Grand Stage'', which can accommodate up to 232 visitors, will serve as an exclusive entertainment venue using AR technology for both hands-on experiencing as players participating in HADO official tournaments and spectator experiencing as fans to watch and sway the ''HADO WARS'' battles for their favorite idol performers.
※Click the link to learn more about the HADO ARENA Franchise Business: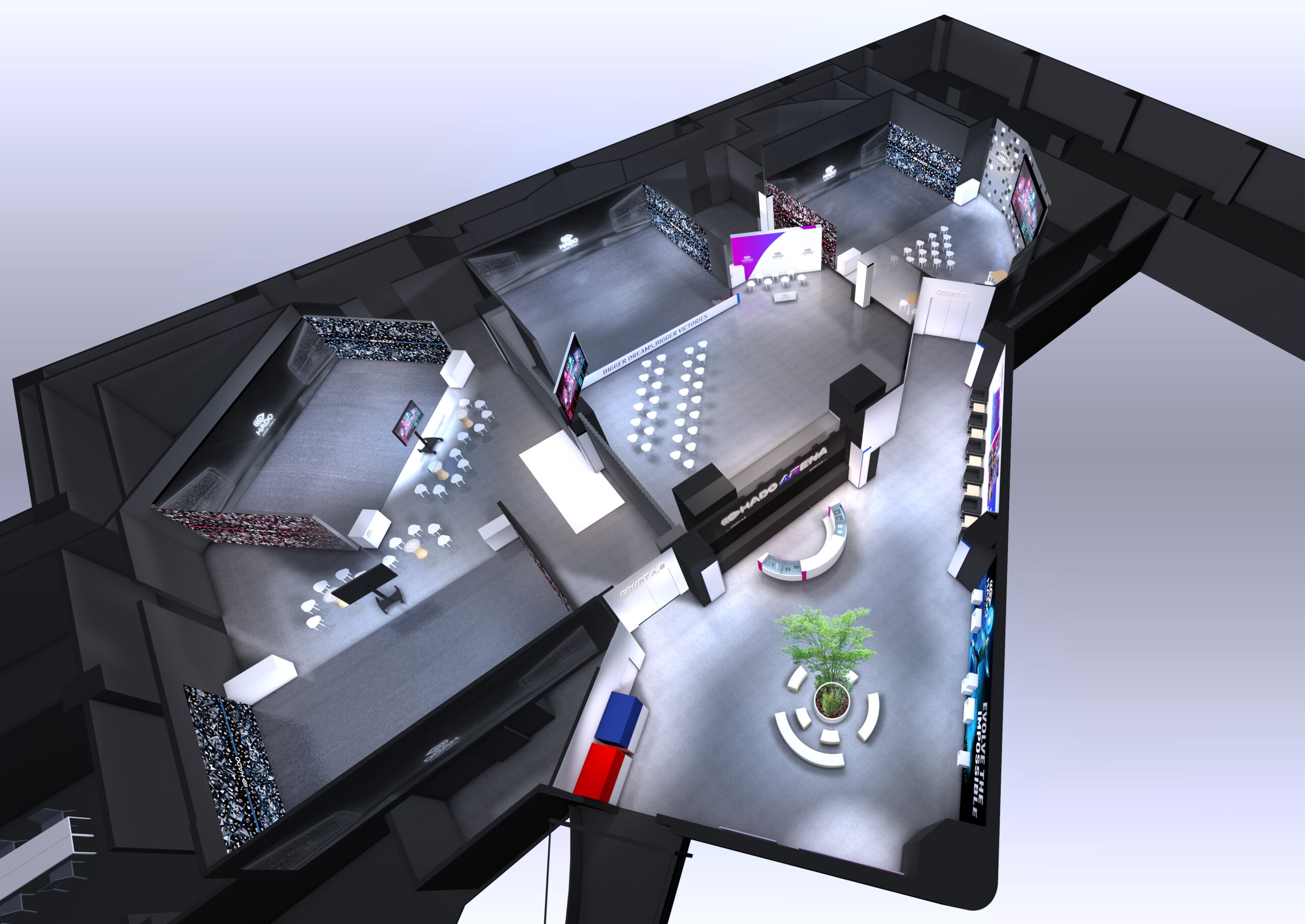 Overview of the HADO ARENA ODAIBA ※Illustration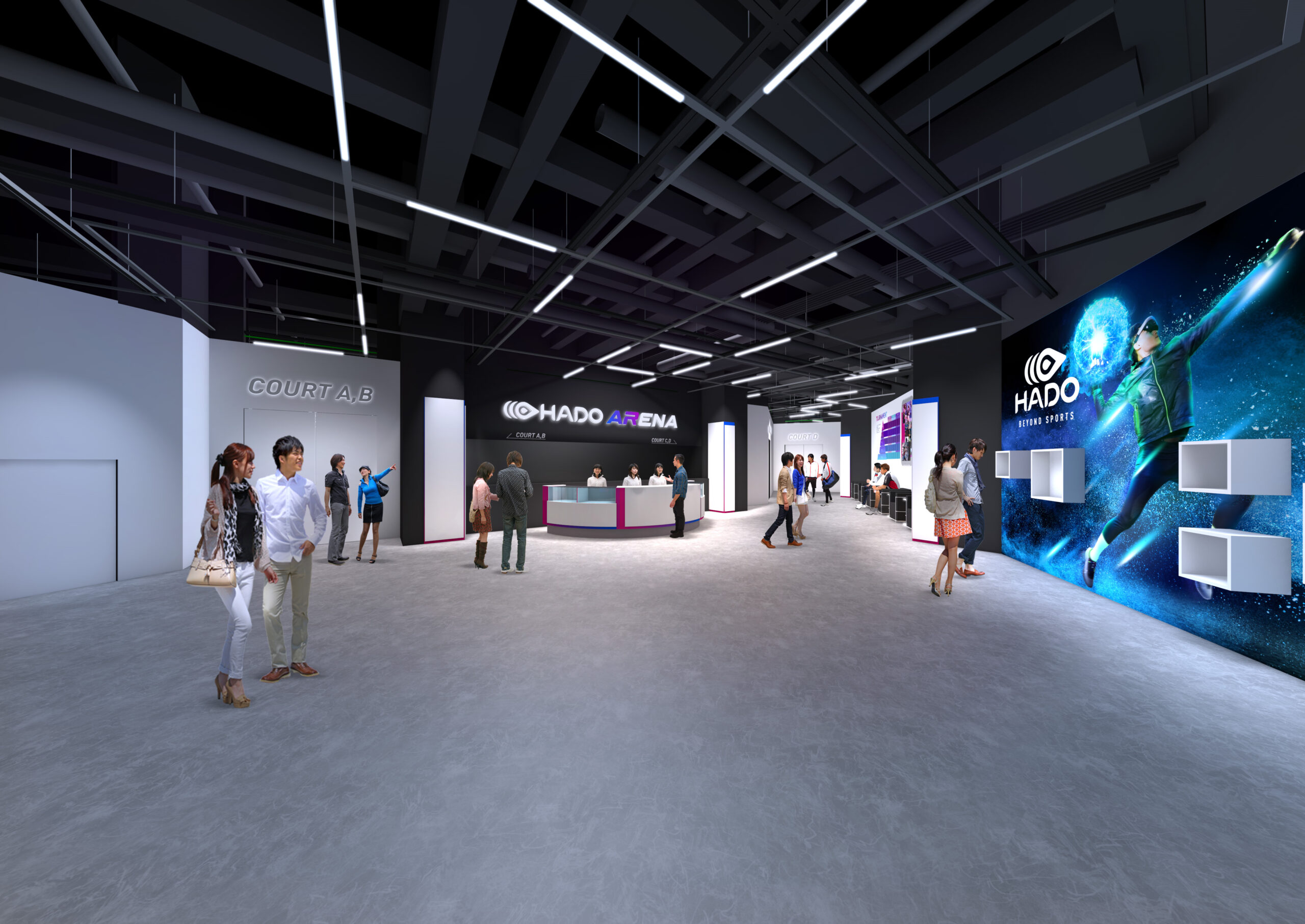 Entrance & Reception ※Illustration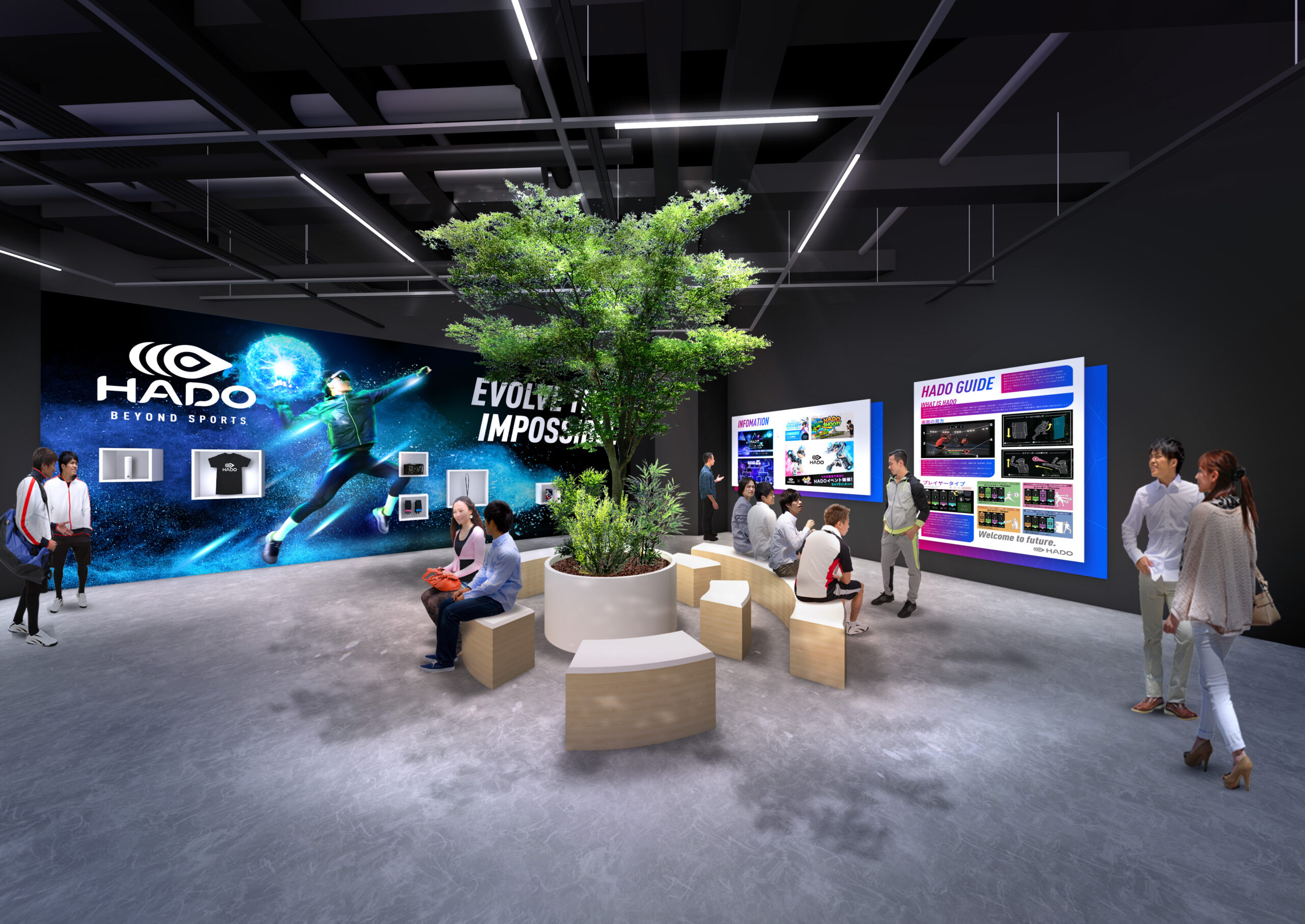 Merchandise Corner ※Illustration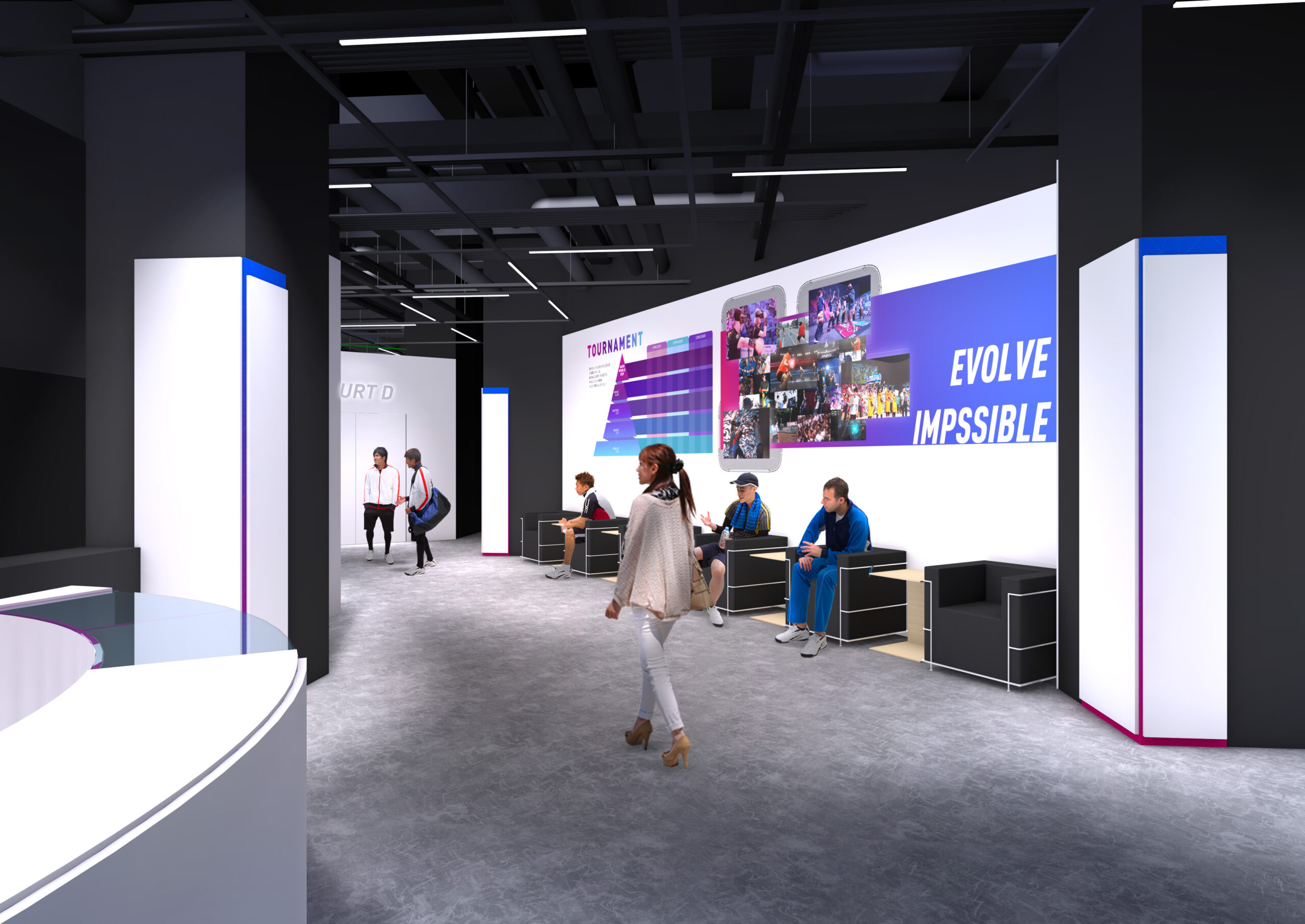 Refreshment Area ※Illustration
【Grand Stage】
The ''Grand Stage'' is an exclusive venue accommodating up to 232 spectators. This is the best place to live stream the HADO official tournaments and events including ''HADO WARS'' where fans can also join to cheer on their favorite teams via the latest AR technology.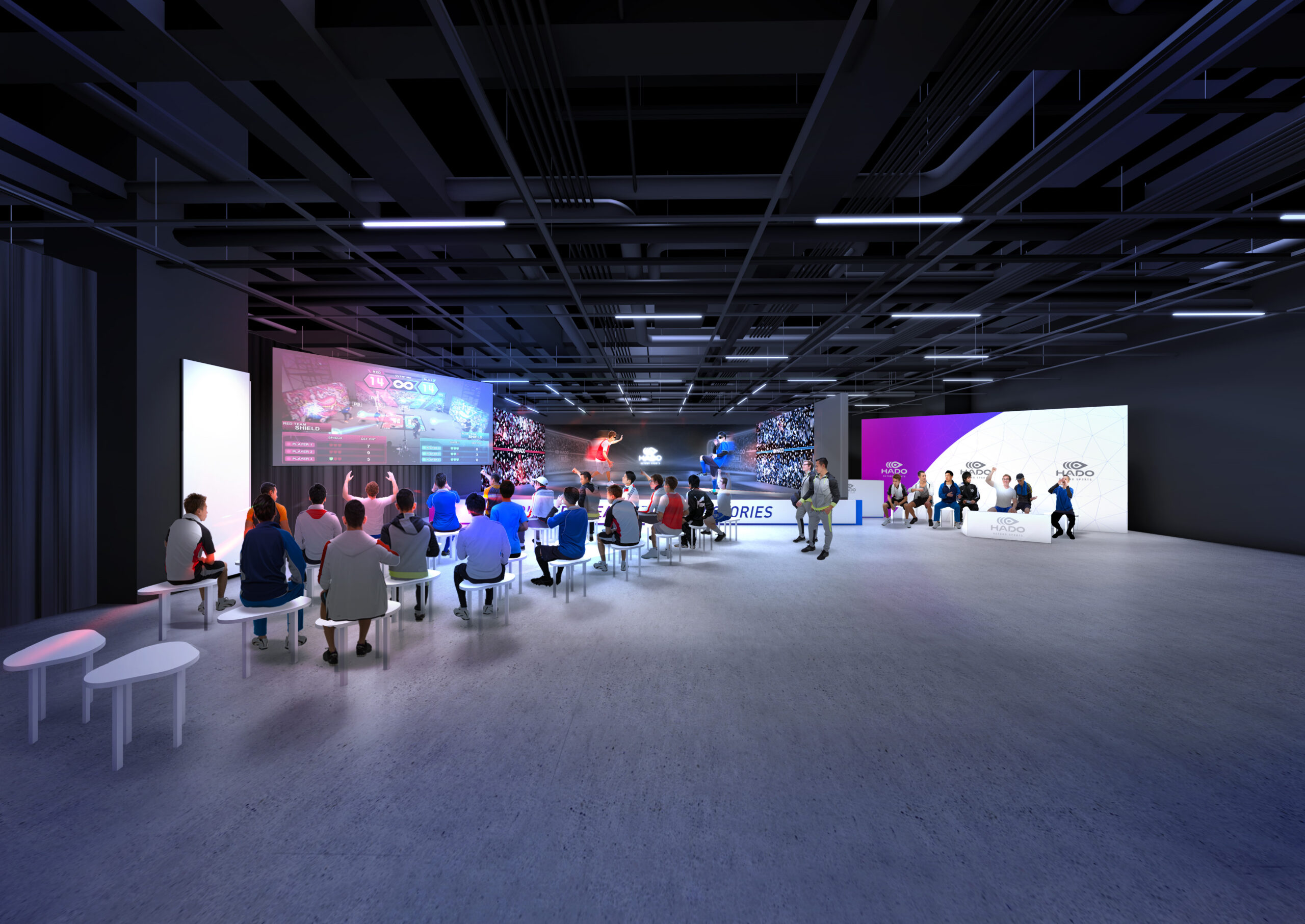 Grand Stage ※Illustration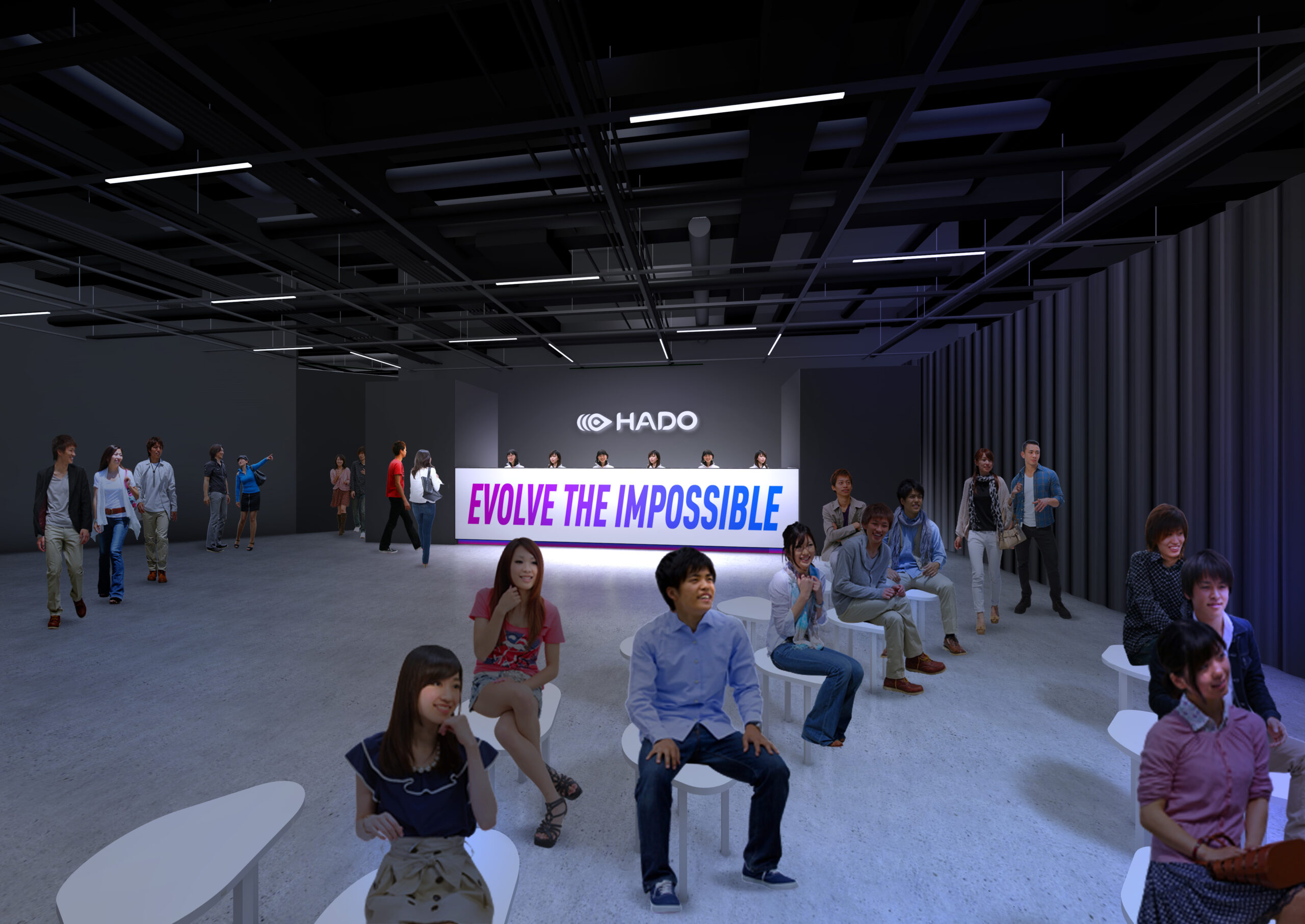 Viewers Seats ※Illustration
【Premium Room】
The ''Premium Room'' is for a private use separated from the other areas by a wall. While the official tournaments or events are available, this private room is the best place where a large projector can be brought for having a private party or event for groups or families to accommodate various needs of customers.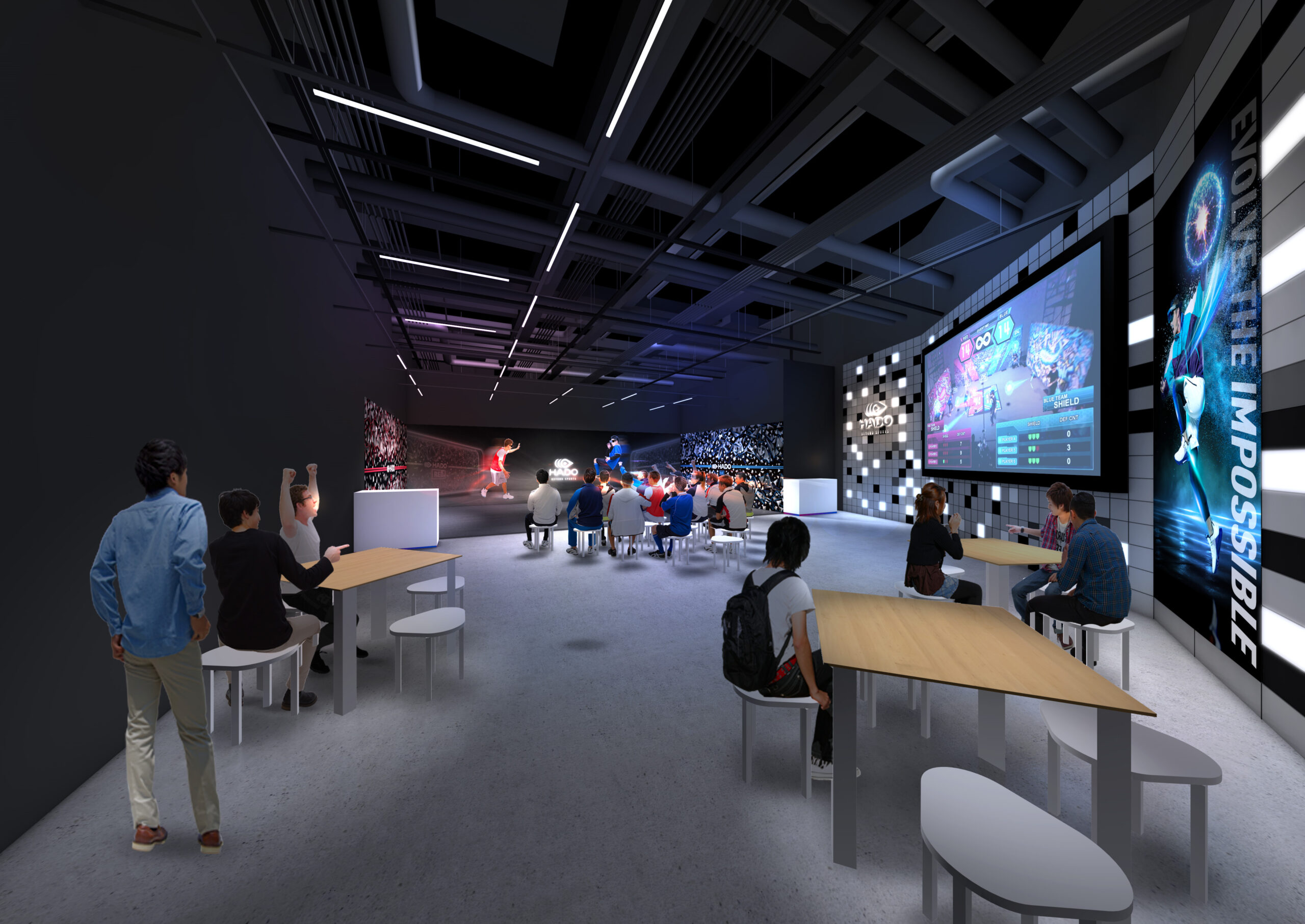 Premium Room ※Illustration
【Court 1 & 2】
In addition to the grand stage and premium room, the new HADO ARENA provides two regular-size courts that can be used for various events and group reservations. Set up next to each other, the two courts can also provide a way for large-group events.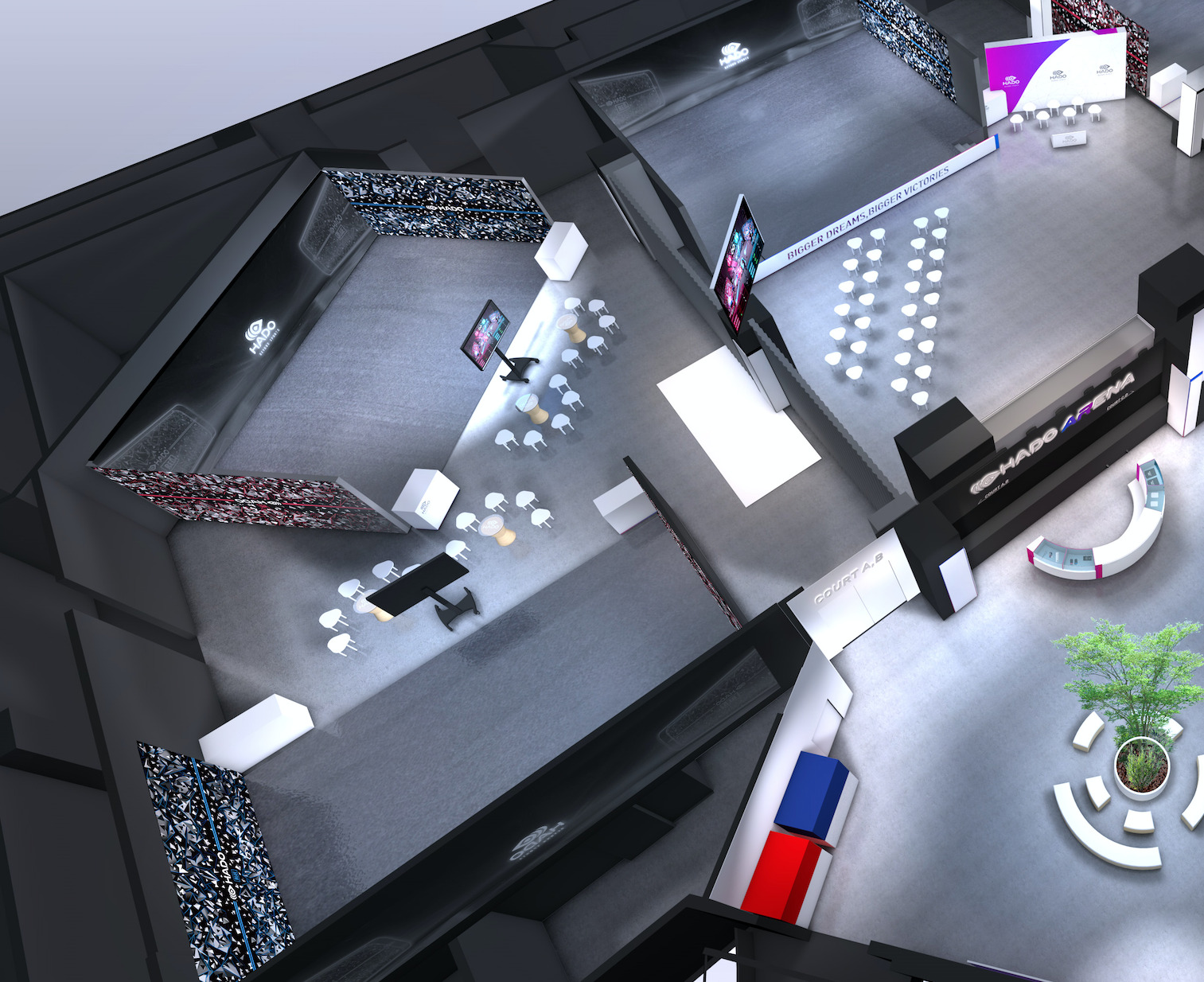 Court 1 & 2 ※Illustration
This new HADO ARENA will have HADO instructors on-site to teach players new to the sports, while experienced players are also welcome by choosing the best plan from multiple options including subscription or individual participation plans.
The next generation's entertainment facility will bring all demographics together to provide one-of-a-kind sporting experience to enjoy the next-generation of sports.
HADO WARS
HADO WARS has been launched as a new live streaming techno sports platform to provide fans with a chance to cheer on up-and-coming Japanese idols in intense techno sports battles by using the dedicated Wow Live app to watch and impact on the gameplays for their favorite teams.
The idol performers find themselves eager for allocating cheers from fans for their skill set upgrades to win the battles and prizes, as well as for more media coverage as the popular HADO performers.
【HADO WARS Official Website】
https://hado-official.com/idolwars/
【The League Overview and How to Cheer for your favorites】
What is the Globally Played AR Sports HADO?
HADO is a sport that combines Augmented Reality (AR) technology through a head-mounted display and arm sensor on a real-world court where players can freely run to compete. Three-player teams leverage their skills by firing energy balls and placing shields to accumulate points in an 80-second match.
【HADO Rules Video】
HADO is a simple but strategic team sport that anyone throughout all generations can enjoy regardless of age, gender, or physical abilities. Before the match, players allocate ten points across the four different parameters for the bullet size, bullet speed, reload speed, and shield strength in an effort to tailor the game to their strengths and weaknesses.
【HADO WORLD CUP Digest Video】
HADO ARENA ODAIBA Overview
Shop Name: HADO ARENA ODAIBA
Address: AQUA CiTY ODAIBA 5F, 1-7-1, Daiba, Minato-ku, Tokyo
※For more information, check out the official store website coming soon
——————————–
meleap Inc. Overview
Company name : meleap Inc.
Establishment: January 24, 2014
Capital: JPY813.38 million (Including capital surplus)
Address: NTT Hibiya Bldg 8F, 1-1-6, Uchisaiwai-cho, Chiyoda-ku, Tokyo
CEO: Hiroshi Fukuda
meleap official site:http://meleap.com/
Information:http://bit.ly/hadoforms2