"HADO: Off to virtual reality" new HADO experience excites German locals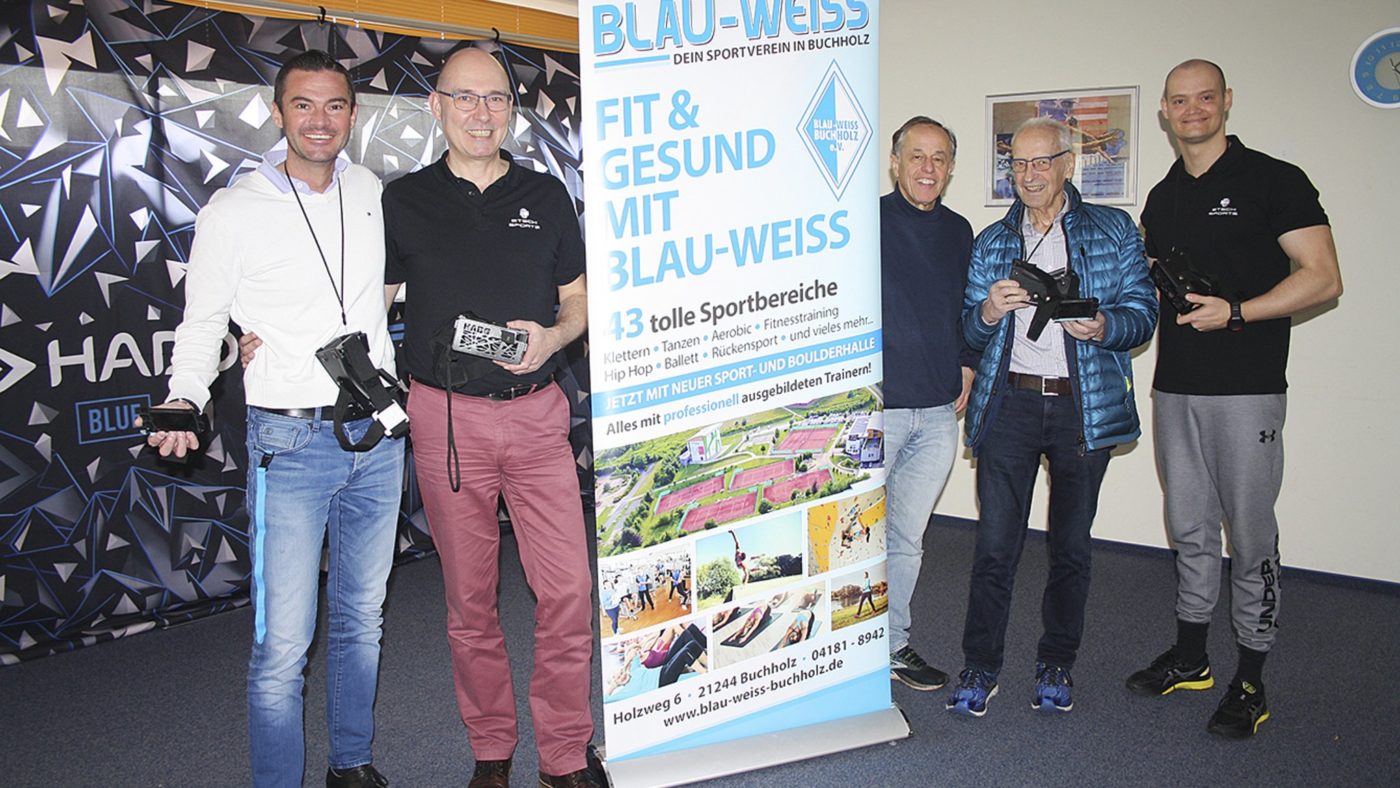 Now Germany is no exception in that people can get a chance to experience the world's leading techno sport, HADO, in their home country!
Blau-Weiss(BW) Buchholz, the largest sports club in Buchholz in northern Germany, will introduce HADO for its new program on every Wednesday starting on March 11 in the collaboration with Etech Sports os. Buchholz which operates HADO in Germany.
The news about the successful introduction was also covered by the local newspaper, Kreiszeitung Wochenblatt, with the article titled "HADO: Off to virtual reality", which generates great attention from the locals who are not familiar with the new sport.
As offering complimentary HADO plays to the members until summer holidays, BW board member Wilfried Geiger emphasizes, "It is the most significant to provide our community with sports requiring physical exercise, which is the key element for us to determine whether to introduce the new program or not" and adds, "With that in mind, we see a huge advantage in HADO since the players can take advantage of their physical skill unlike ordinary VR gameplays".
BW chairman Arno Reglitzky also explains, "Sports facility needs to offer sports with a great chance to earn popularity in communities. In that respect, HADO is quite suited to become popular among people of all ages as physical disadvantages in players are not addressed in the sport".
Indeed, HADO's target demographic extends all generations, genders, and communities. Arndt Bömelburg and Michel Schwedt from Etech Sports express their passion for hosting HADO Germany Cup in Buchholz within this year. It seems essential to enhance the player population for achieving the goal, but it is quite possible for the sport with such a great potential as long as people just give it a try.
It is also a great opportunity for those new to the sport to meet real World Cup participants during their training at BW Buchholz: "Bookwood" team which represented Germany and earned 12th spot at HADO World Cup 2019 held in Tokyo in last December will be also refining their techniques in the sports facility!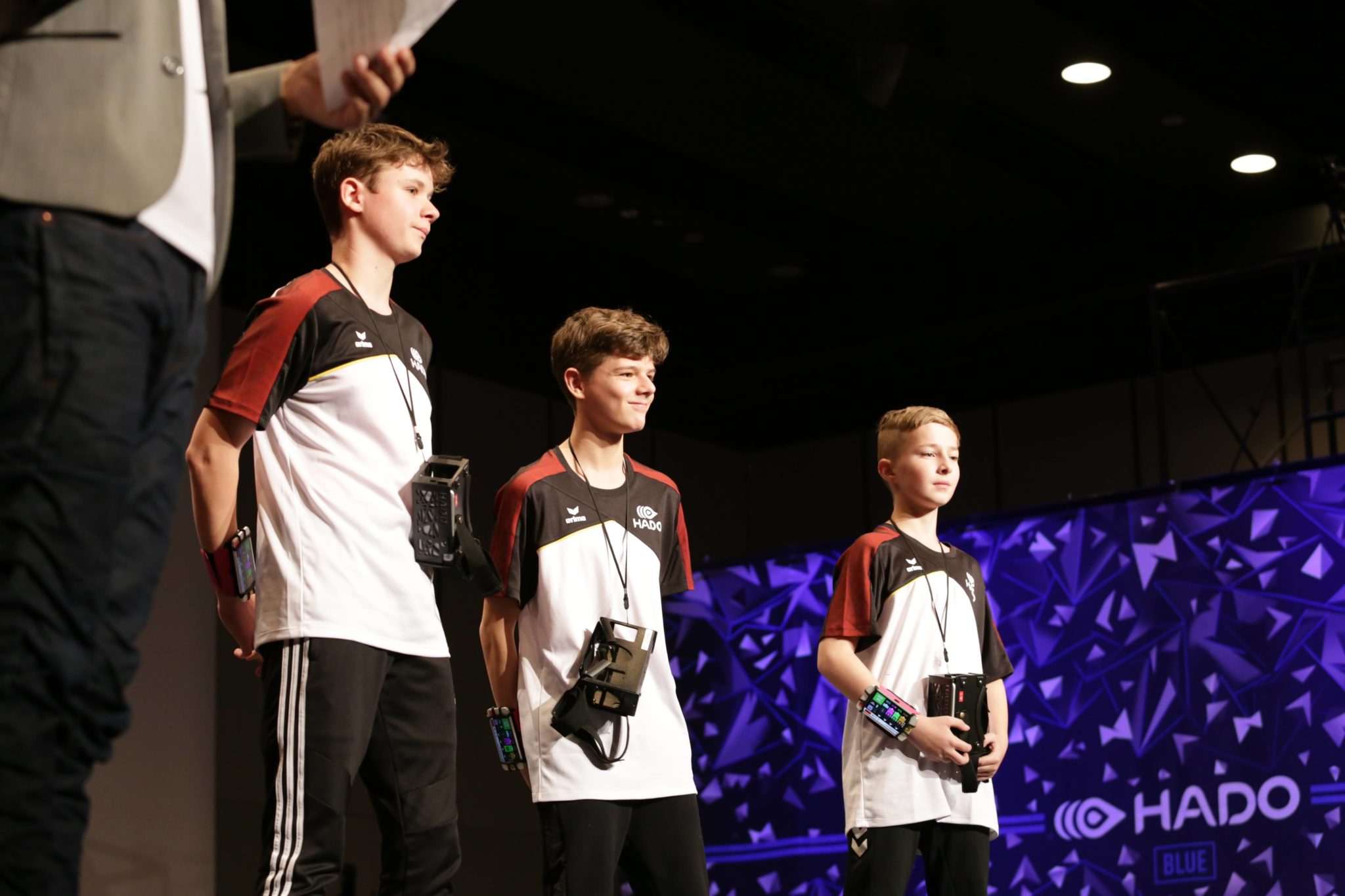 (team Bookwood from Germany at HADO WORLD CUP 2019)
As we are seeing the rapid global growth including in Germany, it seems promising to be able to witness fiercer competitions worldwide as well as historic moments in HADO history this season!
Check the original new in the link:
https://www.kreiszeitung-wochenblatt.de/buchholz/c-sport/hado-ab-in-die-virtuelle-realitaet_a161387#gallery=null
---