HADO Turkey National Team Drafts Players!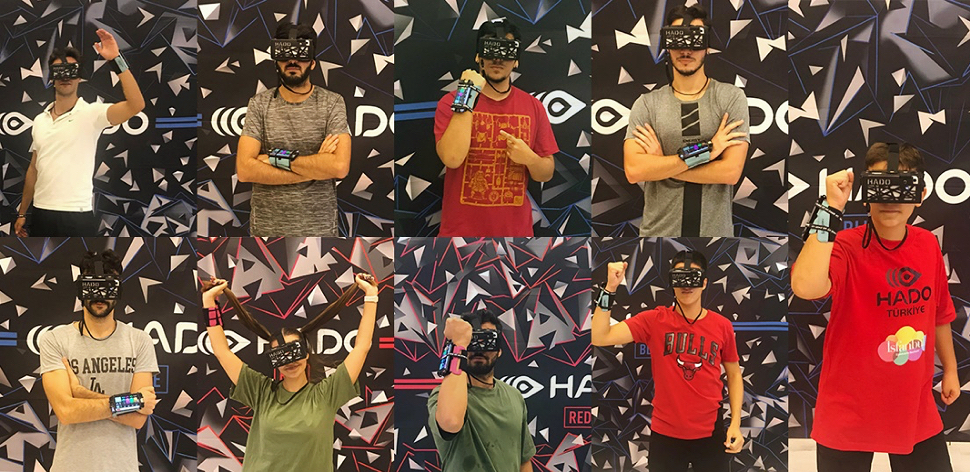 On October 2, 2020, more than 100 athletes flocked to the National Team Draft at İsfanbul & Suites Holiday Home. Over this three-day camp, HADO Turkey and TESFED ran National Team candidates through a grueling series of tests.
After all was said and done, the National Team welcomed nine players to its roster based on vertical jump, endurance, reaction time, agility and flexibility. This Turkey HADO National Team will wear the crescent and star jersey to compete in the fierce HADO tournament circuit.
Team Draft Overview
Isfanbul Tema Park sponsored the HADO Turkey National Team Draft held October 2nd to 4th. With the expert support of Istanbul Rumeli University Sports Sciences Faculty, the draft ran the more than 100 national team candidates through vertical jump, endurance, reaction time, agility and flexibility tests.
Professor Ridvan Ekmekçi also took part in the camp to evaluate each candidate individually. He assessed each player's resting and training heart-rates as well as concentration, attention, and stress. His Crisis Management and Stress seminar offered candidates techniques to help them in sports and in life.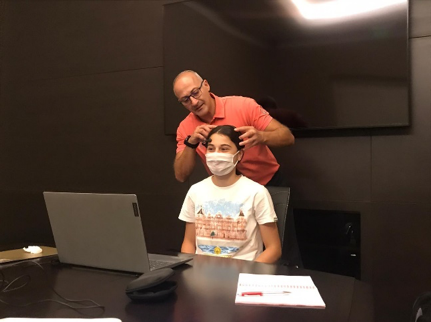 The rigorous training also pushed fitness, problem solving, and decision-making limits. The draft designed each step as a performance challenge recorded to select the top nine athletes.

"HADO is the future of sports. It is the most beautiful example of digital-physical integration in sports." Turkey E-Sports Federation (TESFED) President Alper Özdemir said while visiting the HADO National Team Draft. "HADO knows no gender or age. It's a sport everyone can participate in and enjoy."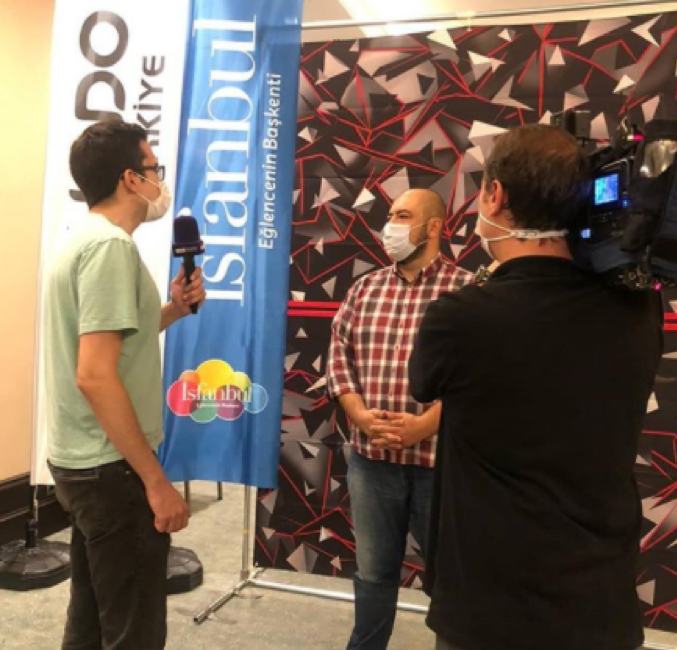 Interview with HADO Turkey Director Mr. Koray Erdemir
Atakan Kayi was one of the lucky nine drafted to the Turkey HADO National Team. "My friend suggested I try HADO. I fell in love with it when I learned how big of a sport it was." He said. "This is a great opportunity for me to represent Turkey as a player and pioneer of techno sports."
HADO Sports Arenas continue to open as the coronavirus pandemic impacts the tournament circuit. The European Championship and other tournaments are currently on hold with the HADO 2020 Climax Season approaching quickly. Yet, Turkey and other teams across the world persevere by using uncertainty as opportunity to hone their skills.  Keep an eye out on the schedule for season updates. Meanwhile, stay safe, have fun, and HADO!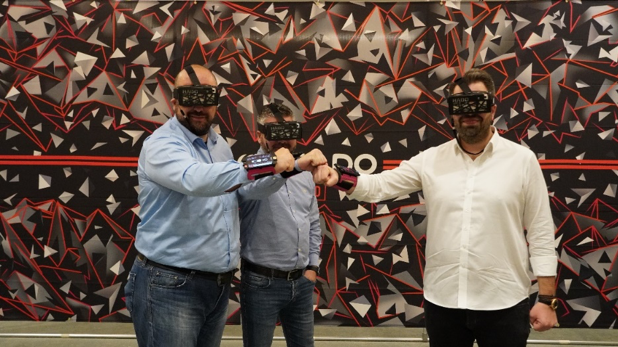 HADO Turkey Director Koray Erdemir, Isfanbul Tema Park Director Tankut Tonger,
Turkey E-Spor Federation President Alper Özdemir
Clich here to check the original news in Turkish:
CNN Türk
https://www.cnnturk.com/yerel-haberler/istanbul/merkez/hado-milli-takimi-avrupa-sampiyonasinda-ilk-kez-hado-turkiye-olarak-yarisacak-1572804
Fanatik
https://www.fanatik.com.tr/hado-milli-takim-secmeleri-isfanbul-tema-park-ev-sahipliginde-yapildi-2174338
---